2023
Jazz music in Mongolia: Blue Sky Messenger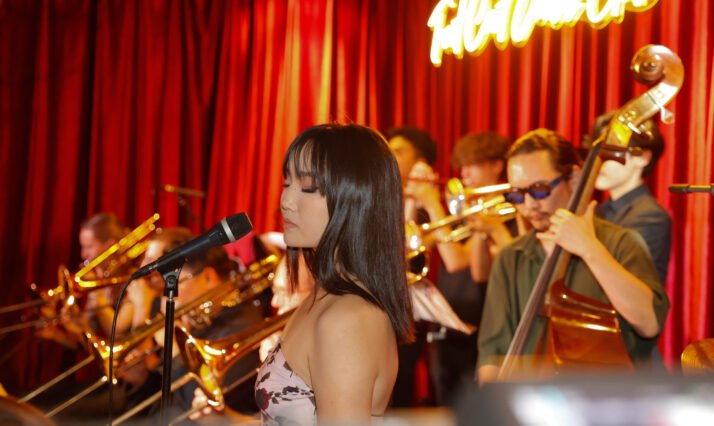 Join us at the Fat Cat Jazz Club in Mongolia…
Cultural exchange is a significant and integral part of our work. Venturing out into the world provides perspective, inspiration, and new knowledge that can strengthen both the artist and the art.
In 2023, the Danish Cultural Institute has been involved in supporting young musicians from conservatories in Aalborg, Paris, Munich, Klagenfurt, and Ulaanbaatar, who have formed the European-Mongolian youth jazz band "Blue Sky Messenger."
In 2023, they embarked on a tour in the vast East Asian country.
Before departure, students and teachers met online to create a repertoire that represents each country – Denmark, France, Austria, Germany, and Mongolia – through at least one composition or arrangement during the concerts.
This was evident, for example, at the Fat Cat Jazz Club in the capital, Ulaanbaatar.
The Danish Cultural Institute is active in Mongolia through the EU National Institutes for Culture (EUNIC), which supports the Blue Sky Messenger project with the backing of the Franco-German Cultural Fund and members of EUNIC Mongolia, including Alliance Francaise De Mongolie – UlaanBaatar, the Austrian Embassy in Beijing, Goethe-Institut Mongolia, and us (Danish Cultural Institute in Beijing), as well as the EU Delegation in Mongolia.
Blue Sky Messenger at "Fat Cat Jazz Club" in Mongolia 2023