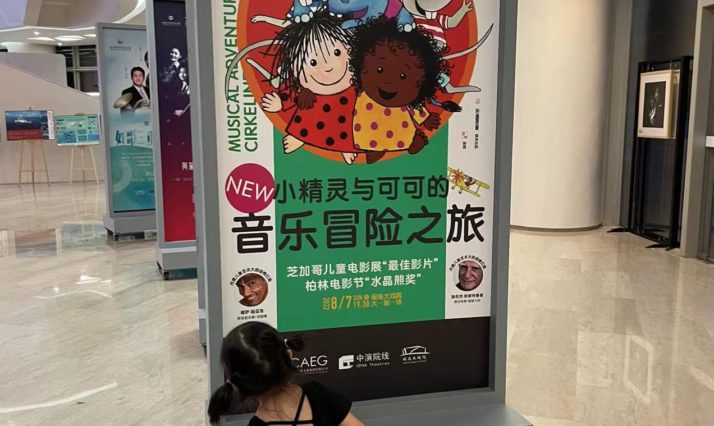 The little cartoon character Cirkeline, created in 1957 by Hanne Hastrup, is a piece of Danish cultural heritage that has been cherished by Danish children for several generations.
In August 2022, Cirkeline, and her mice friends Frederik and Ingolf took the stage in China, where our department in Beijing, together with the Chinese actor and director FU Rong, staged a Chinese theater concert based on the story about 'Cirkeline, Coco and the wild rhinoceros' by Jannik Hastrup from 2018.
Jazz musician Moussa Diallo interpreted the universe of Cirkeline and composed 12 new songs for the play, which was performed in Chinese by FU Rong and a three-piece orchestra while the original film played in the background.
The performance toured in China, for example in Xiamen – a city of 8 million inhabitants.