05 · 04 · 2018
Inger Christensen in Warsaw – Poems in the City 2018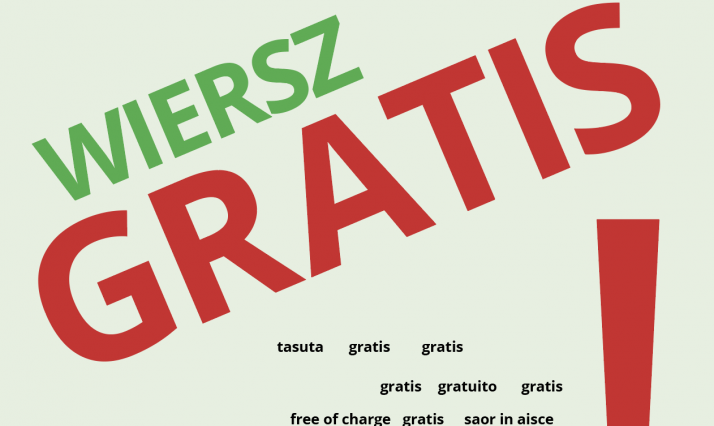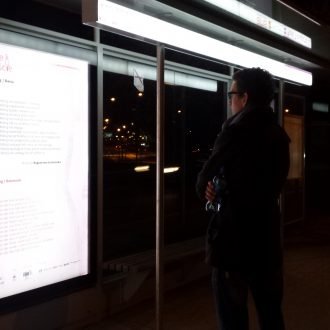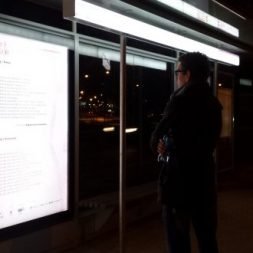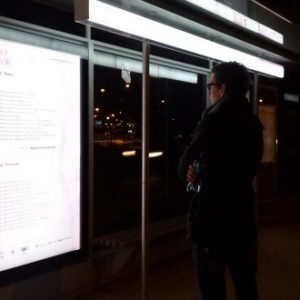 Poems in the City 2018 brings Thousands of Poems to the streets of Warsaw, Inger Christensen text among them
POEMS FOR FREE! Over 100 thousand poems in more than 200 places will be handed out in Warsaw in April. Poems in the City 2018 is in full motion. And it will probably be the biggest poetry promoting event in all of Europe.
April in Warsaw means poetry for free – and everywhere you go! New, unusual version of Poems in the City will promote access to poetry to a degree that has never been seen before. Over 100 thousand poems will be handed out. Eighteen European poets have joined the project with their poetry focused on the topic of FREEDOM. The poems represent diversity of traditions, cultures and views of artists from different corners of our continent.
Last year saw the concept of Poems in the City emerge from what had been known as Poems in the Metro. 27 thousand poems on the theme of EUROPE was distributed across Warsaw in all kinds of ways – from appearing as hidden bookmarks in bookshops and libraries to adorn coffee cups in cafés. The event was organized by the Warsaw cluster of EUNIC, with DCI in Warszawa as main coordinator. A poetry meeting was also held in connection to Poems in the City 2017.
Following up on the success and expanding the scope of the project even further, this year's edition of Poems in the City2018 will, as mentioned, inject more than 100 thousand poems into the cultural veins of Warsaw! One of them is by Danish poet Inger Christensen. It comes from the Polish edition of her collection of poems alphabet translated by director of DCI in Poland Bogusława Sochańska and published in Poland this year. An evening of readings from the selected poetry will mark the last stage of the project this year.
Inger Christensen (1935-2009) – an outstanding representative of Danish postmodernism. Author of seven volumes of poetry, three novels, two volumes of essays, dramas and others. She won e.g. the Swedish Academy Nordic Prize, known as the "little Nobel" (1994), Austrian State Prize for European Literature (1994) and the European Poetry Prize (1995) as well as many other distinctions. She was frequently mentioned by many European literary crititcs as a Danish candidate for the Nobel Prize in literature.
Besides alphabet being translated into Polish, Inger Christensen's works Lys (Light) and Græs (Grass) has just been presented in new Russian translations.
The promotion runs to the end of April or until the stock of 100 thousand poems will have run out!
Organizers: European Union National Institutes for Culture (EUNIC Warsaw)
Co-organizer: City of Warsaw
Partners: European Commission representation in Poland, the Royal Łazienki Museum
Poems in the City 2018
April 3rd-30th
Local shops, cafes, hairdressers, bus and tram stops, clubs…
Warsaw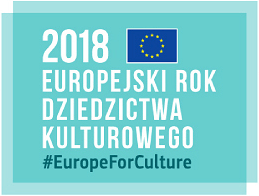 If you have any questions, you are welcome to contact us.
Danish Cultural Institute
1463 København K
Tlf: +45 33135448