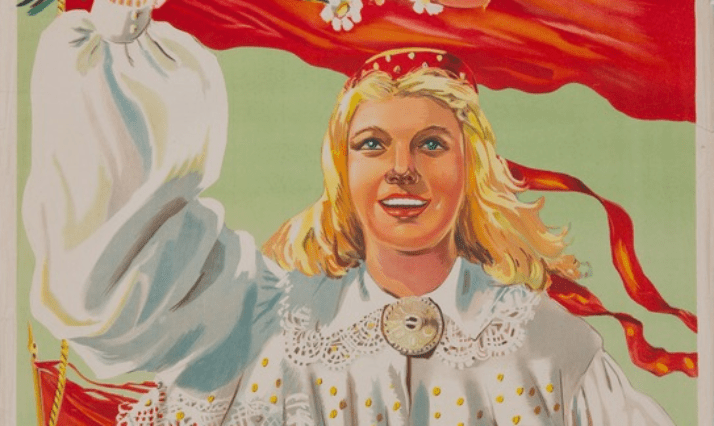 Danish Cultural Institute in Estonia, Latvia and Lithuania and the Estonian History Museum in Tallinn launched the poster exhibition "Women on Posters" in October 2022.
The exhibition centers on a very special type of visual art – public posters – and turns the spotlight on the way in which inspiring, engaging and visually beautiful posters played an important role in the development of women's rights from the 1940s to the 1980s.
More specifically, the exhibition consists of posters from three different collections and from three different countries: Denmark, China, and Estonia.
The Danish posters reflect the women's movement from 1969-1979, with posters from e.g., the Redstocking Movement, Countess Danner's women's centre and women's summer camps on the Danish Island of Femø.
The Chinese collection reflects the cultural revolution in China from 1949-1979 and the new central role that women played in the development of Chinese society.
Finally, the Estonian poster collection centers on women's role in the Soviet Union as workers, farmers, and guardians of Estonian culture and traditions: the 'country mother'.
The Estonian History Museum and Danish Cultural Institute planned a public seminar as part of the opening event. The seminar examined not only the key historical and art history development that the posters reflect, but also place this in a larger context: how does the past influence our present, and how will it continue to be important for our future?
Dr Barbi Pilvre and Prof. Liina Siib from the Estonian Academy of Art was a part of the panel with Lisbeth Jørgensen from the Women's House in Copenhagen (Kvindehuset).
---
Bonus info: It is not the first time Danish Cultural Institute has curated an exhibition with these kinds of posters. The first time was in Beijing in 2019 where the exhibition "Iron Women and Red Stockings" presented posters from the Chinese and Danish women's movement. The same exhibition opened in Denmark in 2020 in KØN – Gender Museum Denmark and has since been the inspiration for "Women on Posters" where Estonian posters are added to the collection.
Read more below.
Women on Posters in Tallinn 2022