EASTERN NEIGHBOUR- HOOD COUNTRIES
Strengthening civil society in the Eastern Neighbourhood Countries
THE NEW DEMOCRACY FUND
In December 2020, Danish Cultural Institute was chosen as lead partner of The New Democracy Fund – which aims to promote democratic organi- sation of civil society, people-to-people exchange of experience, and regional networking between Denmark and the Eastern Neighbourhood countries: Belarus, Ukraine, Moldova, Georgia, Armenia, and Azerbaijan.
Together with our partners 3F, Danish Industry (DI), the Danish Youth Council (DUF), and International Media Support (IMS), the fund will operate within six thematic focus areas: youth, media, culture, labor market organisation, climate, and gender.
The New Democracy Fund is supported by the Ministry of Foreign Affairs of Denmark.
Read more: www.newdemocracyfund.org.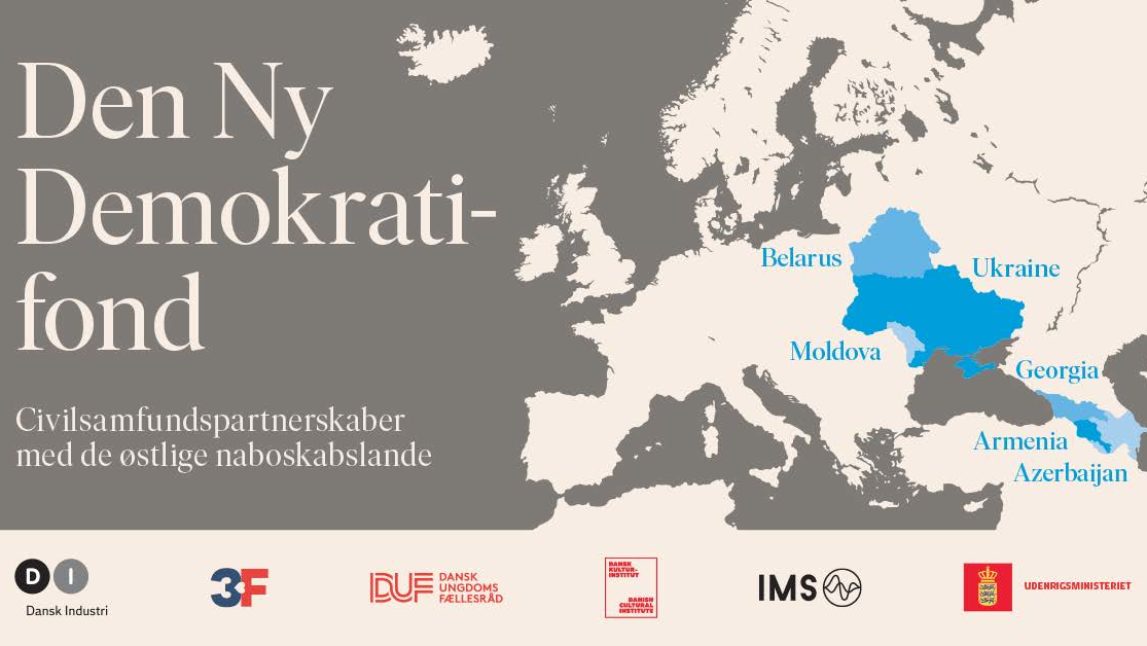 The New Democracy Fund
UKRAINE
Ukrainian-Danish youth co-operation
In August 2020, Danish Cultural Institute and the Danish Youth Council (DUF) joined together to create a new youth house in Kyiv to strengthen democratic participation among Ukrainian youths and establish Ukrainian and Danish youth partnerships.
By creating long-standing collaboration and contact between the young people in Denmark and Ukraine, the youth house will support democracy, sustainability and human rights through activities and cultural exchanges. Such as film and theatre projects with messages of anti-violence and anti-corruption.
The youth house is funded by the Ministry of Foreign Affairs of Denmark, the grant is from the youth pool under the Neighbourhood Programme. The youth house was scheduled to open in the summer of 2021 but has been postponed to the autumn of 2021 due to COVID-19.
Read more: www.theyouthhouse.org.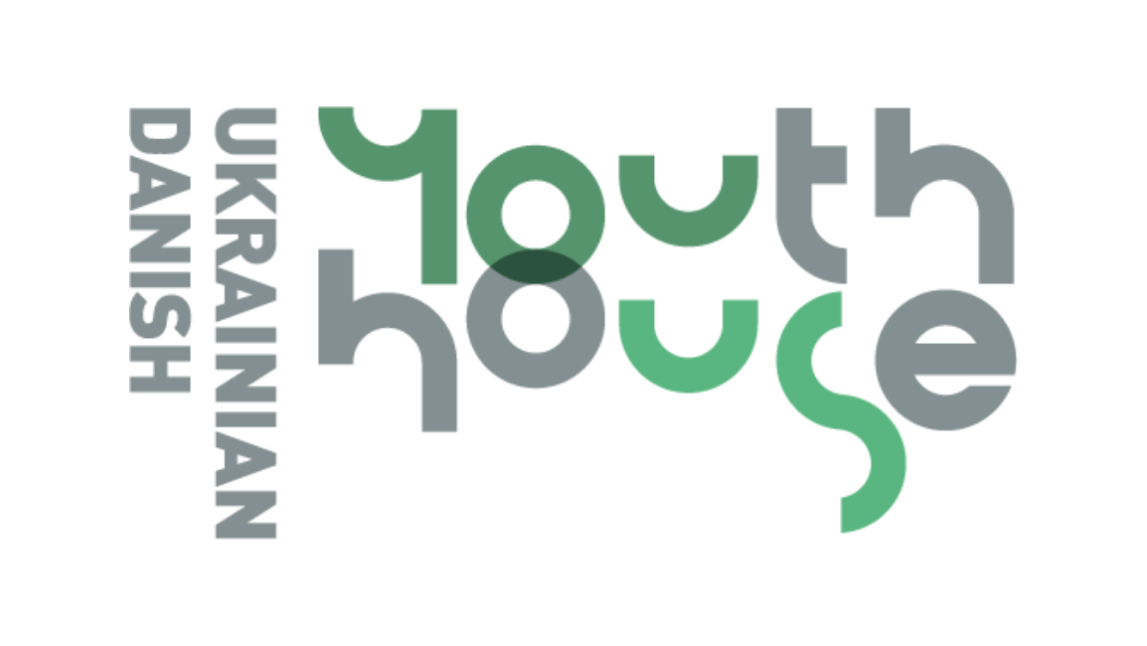 The Ukrainian-Danish Youth House in Kyiv.
ESTONIA, LATVIA, LITHUANIA
30 years of cultural cooperation
HARMONIC VOICES – DANISH CULTURAL INSTITUTE CELEBRATES 30 YEARS IN ESTONIA, LATVIA AND LITHUANIA
The Harmonic Voices event in October 2020 marked the 30th anniversary of cultural dialogue between the Baltic countries and Denmark. The event was attended both off- and online. More than 250 people streamed the event from home. Through music the event celebrated the last 30 years of cultural cooperation, whilst also looking forward to 30 more years.
The event also launched a new Baltic-Danish cooperation within music education. 2021 will bring with it several exchange programs for young music students and their teachers as part of the Harmonic Voices project.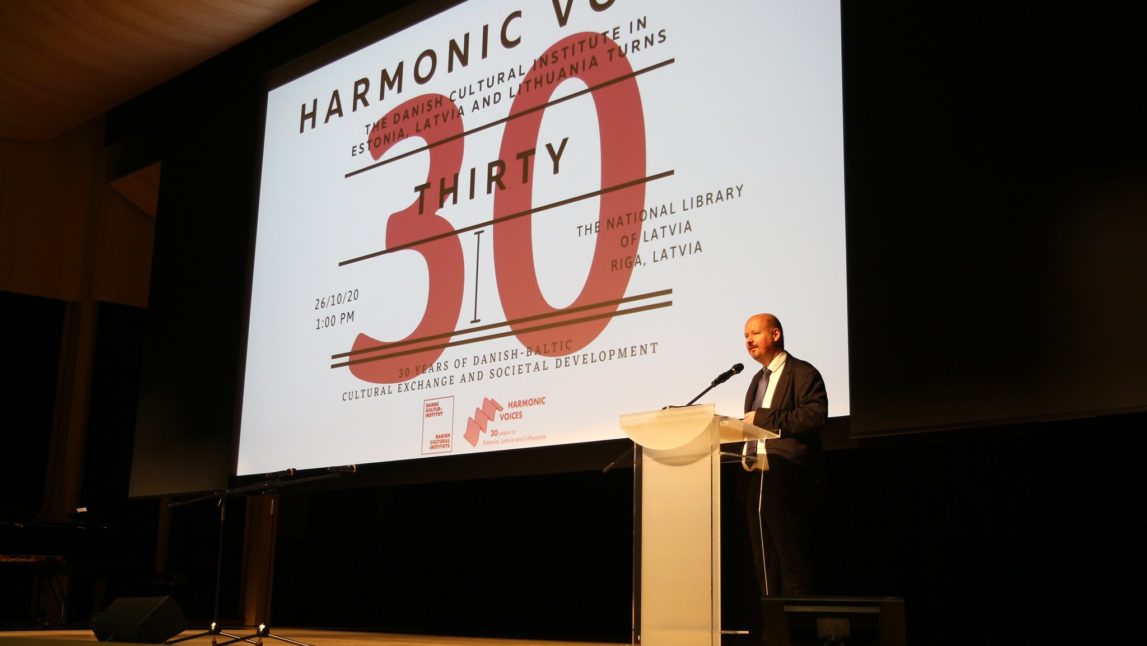 Director in Estonia, Latvia, and Lithuania, Simon Drewsen Holmberg, is speaking.
RUSSIA
Trust as a social value in Russia and Denmark
TRUST
In the project "Trust as a cultural code, way of life and social value of the Nordics", a group of students in St. Petersburg have investigated and discussed the importance of historical and social aspects of trust in the Nordic countries compared to levels of trust in a Russian context.
The project has engaged 500 people in online events with a focus on presenting research on the topic globally and obtaining information on trust locally through surveys and interviews, which has resulted in the book publication "Territorial Genome or the Secret of Well-being and Happy Life in Nordic countries".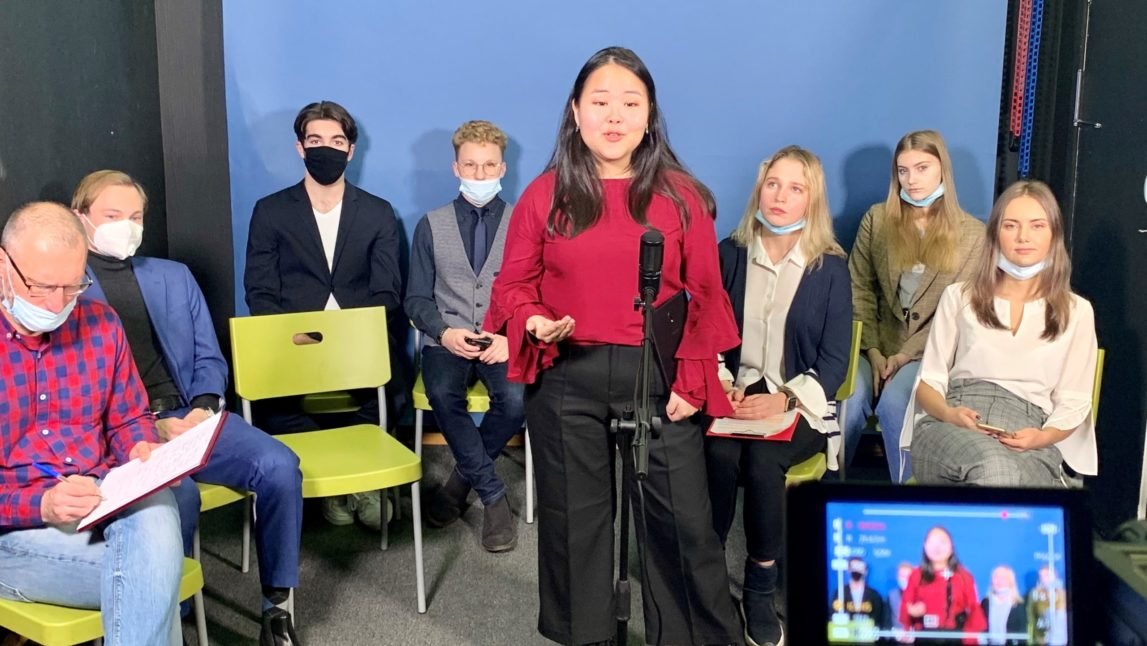 "Trust as a cultural code, way of life and social value of the Nordics"
UKRAINE
Using theatre to talk about corruption in Ukraine
CORRUPT:OFF
Together with a group of 16 brave young people in Poltava, Danish Cultural Institute in Riga, Ukrainian Theater of Contemporary Dialogue, and the Danish theatre company C:NTACT initiated the project CORRUPT:OFF – where storytelling and theatre were used as a method to talk about the severe problem with corruption in Ukraine.
Through guidance from independent theatre professionals, the participants engaged in interpretive, music-driven theatre performance which resulted in the creation of a play titled "The Room no. 333" – which is based on their personal experience with corruption in everyday life in Ukraine. The performance began a tour in 2020 and gave rise to a live- ly discussion on the topic of corruption and how to personally deal with it. 10 shows took place, 6 cities visited, and 927 people saw the performance.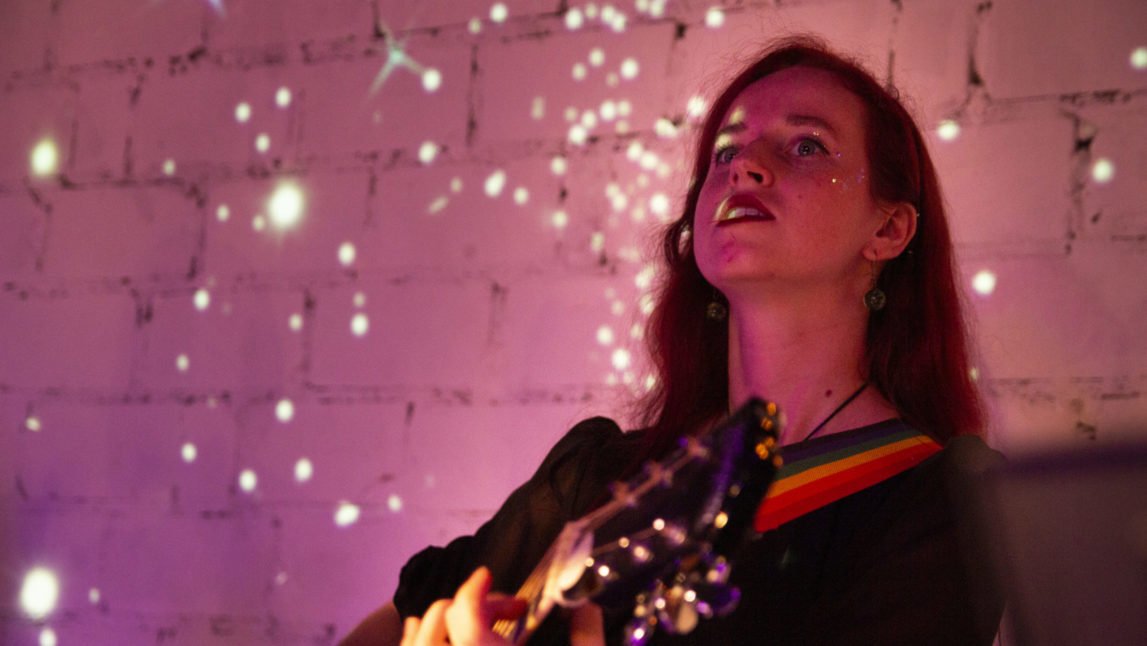 From the project CORRUPT:OFF with the performance "The Room no.333″.