2023
Exhibition: "No Reason to be Sorry"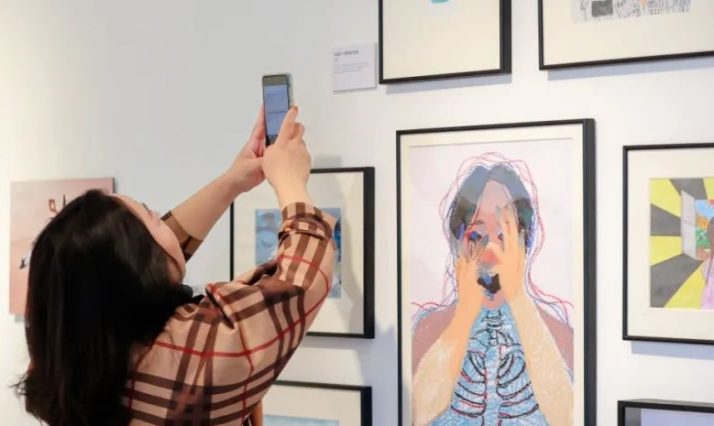 All over the world, the number of young people experiencing mental distress is on the rise. Anxiety and depression constitute a significant part of far too many young lives. Therefore, it is crucial that we dare to speak openly and without prejudice about mental disorders, and, most importantly, their consequences.
For the third year, our department in China tackles a theme that affects us all: Mental health.
This time, it is in the exhibition "No Reason to be Sorry," which focuses on young people with anxiety and depression. The subject is challenging and complex, but we experience openness from the Chinese audience.
"No Reason to be Sorry" consists of over 60 artistic contributions from Chinese teenagers with depression or chronic anxiety who courageously share their personal stories. With dignity, reflection, and hope, they reveal their most challenging moments and the loneliness that follows when no one listens or understands.
Their stories and artworks have been collected in close collaboration with a Chinese patient association.
They are complemented by an audio track featuring 23 calls to a helpline, where young people reach out when life is at its toughest. The calls are translated into Chinese and narrated via artificial intelligence to ensure anonymity.
"No Reason to Be Sorry" also includes an extensive dialogue and workshop programme taking place in the autumn of 2023.
The exhibition opened in celebration of World Mental Health Day on October 10, 2023, and is part of the "Green Ribbon" campaign—a global initiative aimed at destigmatizing mental distress.
The exhibition is supported by Lundbeck China.