2023
Exhibition: "You See – We Feel"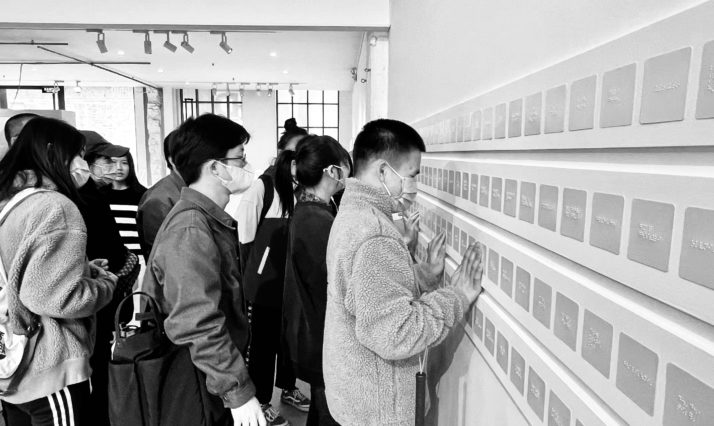 "YOU SEE – WE FEEL" explores life as a blind or visually impaired individual.
It covers aspects of life such as relationships, work, motherhood, and dreams. "You see – We feel" is both a visualization and the opposite – depicting life without sight, highlighting the importance of touch and hearing.
In the exhibition, one encounters, among other things, a year-long correspondence between a couple in Braille, which blind visitors read aloud while sighted individuals listen. 1001 objects were displayed, but not in the usual way – each one was conveyed through the Braille system.
Additionally, the exhibition presented installations, new technology, and designs that challenge the conventional "view" on accessibility. This included the Danish Hans Jørgen Wiberg's award-winning app "Be My Eyes," which connects blind and visually impaired individuals with sighted volunteers who can assist with everyday tasks through a video call.
The purpose of the exhibition was to initiate a renewed conversation about inclusivity, accessibility, normalcy, and the good life.
The exhibition was curated by Alibaba Health Design, the exhibition is the result of collaboration between Alibaba Philanthropy, Alibaba Health, Beijing Contemporary Art Foundation, and Danish Cultural Institute.
Pictures from the exhibition "You See - We Feel"