2023
Exhibition: "Voices of the Future"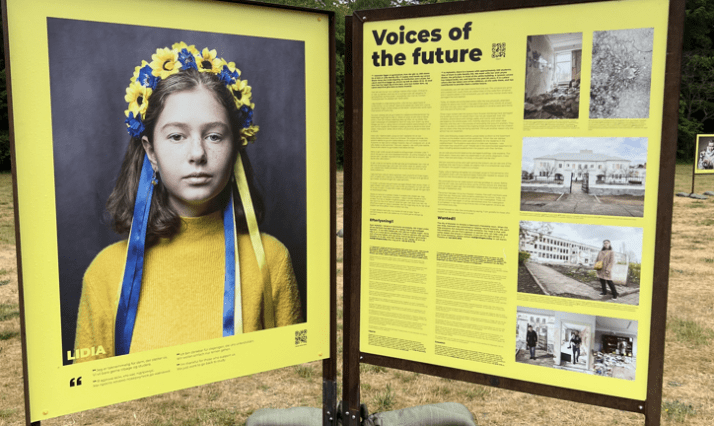 In every way, Ukrainians have shown their ability to remain hopeful even when the sky is darkest and the future seems uncertain.
There is much to understand, learn and be inspired by when listening to Ukrainian voices.
In August 2023, "Voices of the Future" opened at the museum FLUGT in Oksbøl. The Danish Cultural Institute has supported the exhibition, which was created by photojournalist Martin Thaulow. Since February 2022, he has interviewed and followed a number of Ukrainians in their home country and in Denmark.
The result was the exhibition "Voices of the Future" – an exhibition where portraits and personal stories put the consequences of the war into words.
Read more about the exhibition here.
Pictures from the exhibition