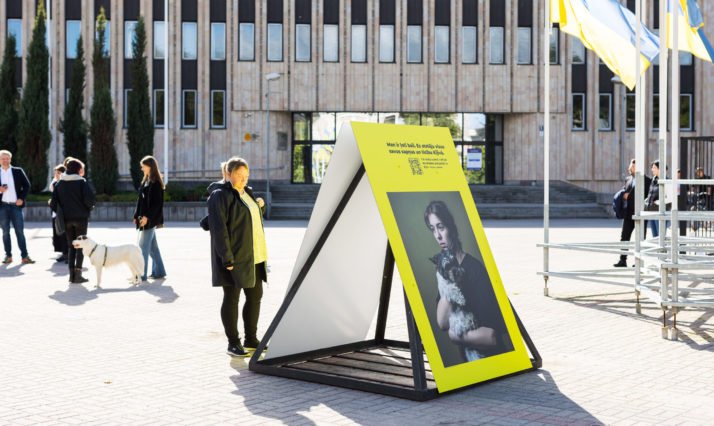 'Brothers & Sisters' is a unique exhibition that showcases 20 impactful portraits and stories about some of the 6.6 million people who have fled Ukraine since the war broke out in February 2022.
In early March 2022, The Danish photographer and visual artist Martin Thaulow embarked on a trip the Polish-Ukrainian border, to document the refugee flow from Ukraine, and to collect their stories on footage and photography. A few months later, Thaulow went to Riga, where he, with the help of local partners, photographed and interviewed Ukrainians who were currently residing in Latvia due to the war.
'Brothers & Sisters' content was collected over two different periods by Thaulow. The concept was rooted in the notion of creating a space, where the individual portraits would convey the refugees' stories of struggles and despair and yield for solidarity.
The Danish Foreign Minister, Jeppe Kofod, and the Mayor of Riga, Mārtiņš Staķis, initiated the opening which took place on September 8th. The exhibition is currently on display, located in a large, public square in front of the Riga Congress Centre. "Brothers and Sisters" will be showcased in several places in Latvia this autumn 2022.