04 · 01 · 2023
Danish Cultural Institute restarts its activities in India and appoints a new country manager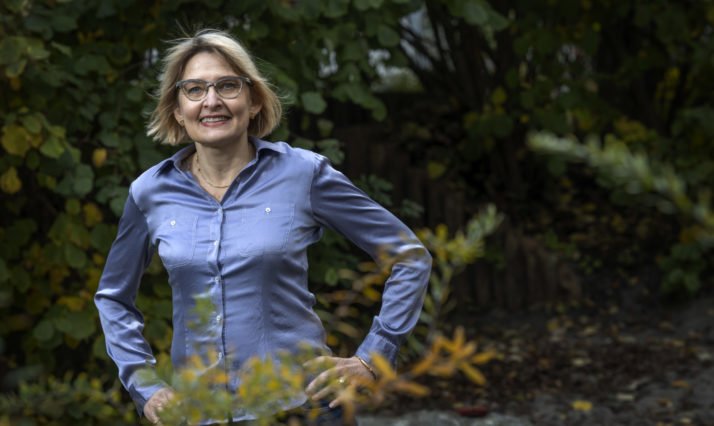 After a period of downsizing due to the pandemic, Danish Cultural Institute (DCI) will now return to India. The experienced India specialist Bente Wolff is the new head of the restarted department. The institute aims to build strong partnerships between the Danish and Indian cultural sectors and to contribute to a nuanced public understanding of the great South Asian country in Denmark.
Cultural collaboration with India is a high priority for Denmark. It is of vital importance that we in the West create relationships that ensure an open and nuanced dialogue with the populous nation, which is a new superpower and an old civilization. Culture plays a key role in this matter.
In 2022, a new official declaration on cultural exchange between Denmark and India was concluded. The declaration aims to set up new partnerships and collaborations between Danish and Indian cultural institutions. Danish Cultural Institute looks forward to contributing to this agreement with our decades of experience in the field.
DCI has not been permanently present in India since the early summer of 2021, but from January 1, 2023, the institute will restart its department with Bente Wolff as country manager. Based at Danish Cultural Institute's headquarters in Copenhagen, the department will work project based with frequent travels to and from India.
Cultural project manager specializing in India
It is with great personal and professional experience from India that Bente Wolff takes the position of country manager. She has a background as an anthropologist, cultural project manager, museum curator, associate professor, and communicator, specialising in South and Southeast Asia. Bente Wolff comes from a position as project manager for the "Serampore Initiative", a long-term heritage conservation project founded in partnership between the National Museum of Denmark, Realdania, and the University of Copenhagen. The purpose was to restore old Danish buildings in Serampore in West Bengal, which was founded as a Danish-Indian trading town. In close collaboration with Indian authorities, conservation architects and craftspeople, the old buildings were given a new life as restaurants, a hotel, and a cultural centre, attracting thousands of mainly Indian guests and having created a better urban environment for the local citizens.
The interest in South Asia stretches far back in Bente Wolff's career. As a PhD in anthropology, her working life has included positions such as museum curator and head of the department of the Ethnographic Collection at the National Museum of Denmark, with a focus on India and South Asia. In addition, she has been an associate professor of Cross-Cultural and Regional Studies at the University of Copenhagen and has lectured at universities in Denmark, India, and Indonesia. Bente Wolff has also worked as a developer, coach, and teacher for the enterprise "Kulturkurser.dk," which offers tailored courses in intercultural communication for private and public organisations. In conclusion, Bente Wolff has experience in various roles when it comes to South Asia.
Although Bente Wolff has only just been appointed country manager, the institute is familiar with her skills. In 2022, Bente Wolff was assigned as a consultant in India, where she has maintained DCI's Danish-Indian partnerships. Partnerships that she, from now, on will develop and expand full-time.
Country manager Bente Wolff on her new position:
"I am eagerly looking forward to initiating new partnerships and friendships between individuals and organisations in Denmark's and India's cultural sectors. The projects must be designed in a creative and mutually inspiring collaboration, rather than by a Danish or Indian partner alone. Initially, my work will again focus on cultural heritage and sustainable architecture, but I intend to develop bonds within a wide spectre of art and performative culture."
CEO Camilla Mordhorst on the employment of Bente Wolff:
"We look forward to restarting our activities in India in 2023. With Bente Wolff in front, we have gained a very experienced project manager and a great India specialist. Bente has an extensive network in India, which together with our strong cultural partners in the country, creates the best launch pad for new projects and collaborations. India has an incredibly rich and diverse art and cultural life, so the first task is to choose and get an overview to ensure we support in the best possible way the ambitions of the official Indian-Danish cultural exchange program, which is well underway and will run for the next four years. India is one of the world's new superpowers with one of the world's largest populations. We must relate to India and the Indians because the better we understand each other and each other's culture, the more space can be created for dialogue, inspiration, and exchange."
---
About Bente Wolff
Country manager of Danish Cultural Institute's India department
Former project manager of the Serampore Initiative, at the National Museum and since the University of Copenhagen, in partnership with Realdania, a Danish philanthropic association.
Former museum curator and acting director of the Ethnographic Collection at the National Museum of Denmark.
Former associate professor at Cross-Cultural and Regional Studies and external associate professor in Anthropology at the University of Copenhagen.
PhD in Anthropology from the University of Copenhagen.