2022
Cultural Rights Manual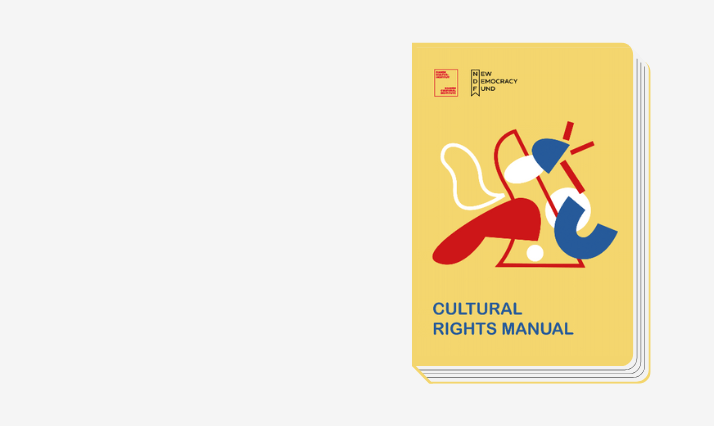 Danish Cultural Institute is the lead partner in the New Democracy Fund, which works to promote democratic development and strengthen civil society in the Eastern Neighbourhood Countries – among other things within the field of culture.
Culture is an area that is often overlooked from a human rights perspective. As part of our work at the New Democracy Fund, we have published a handbook on cultural rights.
Cultural rights have a broad definition, which includes the right to education, the right to participate in cultural life, the right to benefit from scientific progress, and the rights of artists. Cultural rights are relevant in relation to everything from diversity in society to sustainability and equality.
The manual is a tool that can help to ensure that these rights are recognised and put to use. The manual was created in collaboration between Danish experts Helle Porsdam and Ole Reitov and our partners in Armenia and Georgia.
Read the manual here
---
About the New Democracy Fund
The New Democracy Fund works to promote democratic development in the EU's Eastern Neighbourhood Countries, which include Armenia, Azerbaijan, Belarus, Georgia, Moldova and Ukraine. It happens i.a. by providing support to civil society organisations, creating networks across the region and developing own projects that support free, independent civil societies. The fund works with six different themes: labor market, culture, media, youth, green transition, and gender equality.
The New Democracy Fund is managed by a consortium consisting of 3F, Confederation of Danish Industries, Danish Youth Council, International Media Support, and Danish Cultural Institute as lead partner. The fund is financed by the Danish Ministry of Foreign Affairs.