2022
Gender Analysis & Conference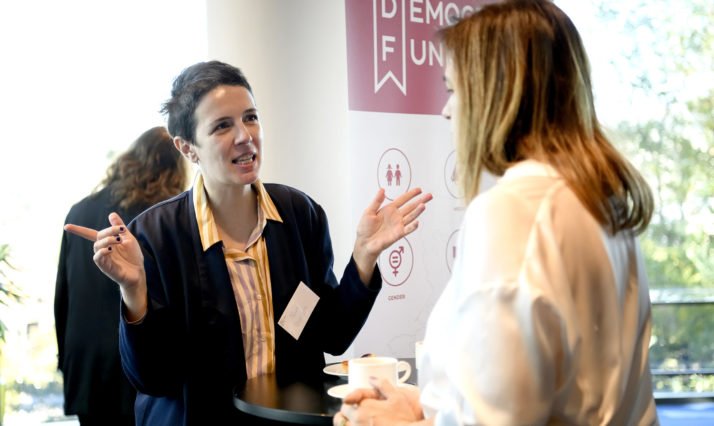 As lead partner in the New Democracy Fund, we help connect people across countries and sectors. Together, we address some of the most important societal challenges.
In November, together with the other consortium partners, we hosted a partner conference focusing on gender equality in Georgia. The region still has a long way to go to achieve gender equality and respect for the human rights of LGBTIQ+ people – minority groups that are still struggling in most of the Eastern Neighbourhood Countries.
During the conference, the cultural, media, labour market, and youth sectors were strongly represented through local civil society organisations. Together, we discussed the challenges of gender equality and exchanged strategies on how each of us can be part of the solution. One of our partners has prepared an analysis of the state of gender equality in the field of culture in the Eastern Neighbourhood countries.
The analysis is the first of its kind in the region and points to the areas that need attention now.
Read more about the conference here and find the publication "Gender Analysis in the cultural field of Armenia", here
Photos from the Gender Conference in Georgia