14 · 12 · 2020
Danish Cultural Institute is lead partner in the New Democracy Fund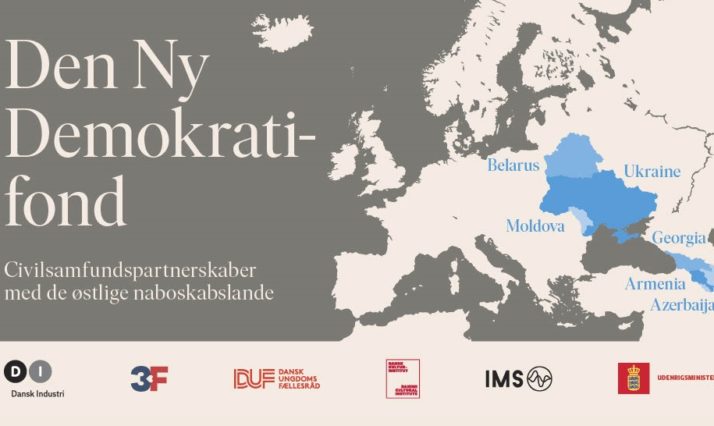 Following a 'Call for Proposal' in the autumn of 2020, the Danish Ministry of Foreign Affairs has selected a consortium of five organisations to set up the New Democracy Fund. The consortium includes 3F, Danish Industry (DI), the Danish Youth Council (DUF) International Media Support (IMS) and the Danish Cultural Institute as lead partner.
An active, independent, and diverse civil society is an important cornerstone of a free, peaceful, and stable society and with a budget of 50 million DKK for 2020-2022, the fund aims to strengthen civil society partnerships in Belarus, Ukraine, Moldova, Georgia, Armenia and Azerbaijan.
Civil society plays a crucial role in any democracy, and especially in aspiring ones. That is why civil society partnerships are the primary focus of the newly established Democracy Fund, which is to promote democratic organisation of civil society; people-to-people exchange of experience and regional networking between Denmark and the Eastern Neighborhood countries.
The New Democracy Fund will operate on six thematic focus areas: youth, media, culture, labor market organisation, climate and gender.
The work has started
The work has already begun and amongst the first initiatives is the formation of a "Rapid Response" funding mechanism, which soon will be open to applications from civil society organisations having sudden needs and wanting to act on emerging opportunities in the Eastern Neighborhood countries.
Stay tuned for more information on our and the other members of the consortium's websites: