17 · 02 · 2022
New project in Turkey focuses on the body, sexuality, and shame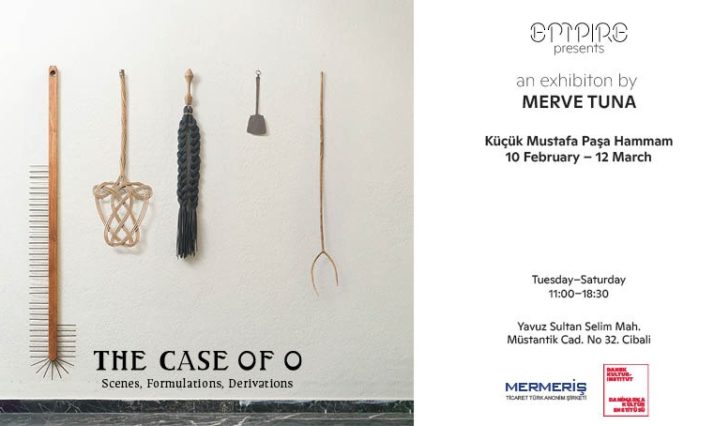 The Turkish artist Merve Tuna examines her own and the audience's relationship with desire, lust, and shame in a new experimental exhibition in Istanbul supported by Danish Cultural Institute.
In 2022, Danish Cultural Institute will embrace one of the major topics of life: human lust and desire. This will happen through the exhibition "The Case of O: Scenes, Formulations, Derivations", which is on show in one of Istanbul's beautiful hammam baths: Küçük Mustafa Paşa Hammam.
Here, the acclaimed artist Merve Tuna examines and challenges her own and the spectator's relations with shame and shamelessness.
The title of the exhibition is inspired by the famous erotic novel "Story of O", which since its publication in 1954 has aroused both indignation and enthusiasm worldwide.
Like the famous tale, Merve Tuna's work teases our lust, imagination, and shame. The exhibition combines Tuna's professional background in fashion and production design with her long-standing interest in psychoanalysis as well as her fascination with various manufacturing techniques.
Freudian inspiration
What does sexuality look like from a childish and genderless perspective?
Tuna tries to answer this question by sending the audience on a journey through Freud's four stages of sexual development: the genital, the phallic, the anal, and the oral. Along the way, the spectator is met by a myriad of objects that appear as extensions, additions, stories about, and references to the human body.
The audience will experience how the exhibition challenges and plays with the idea of where shame comes from, how shame can be transformed, and whether pleasure can be released from the body.
Country Manager Füsun Eriksen on the collaboration with Merve Tuna:
"We are proud to collaborate with Empire Project, which represents "daring" contemporary art and provides space for new talents such as Merve Tuna. She asks important questions about our view on identity, the body, sexuality, and societal power issues with humor and irony. We hope and believe that the exhibition will start an exciting, important, and courageous dialogue about our relationship with desire."
About the exhibition
"The Case of O: Scenes, Formulations, Derivations" is created by the artist Merve Tuna and the producer Kerimcan Güleryüz in collaboration with The Empire Project, Mermeris, and Danish Cultural Institute.
The exhibition will be on show from February 10 to March 12, 2022, in Küçük Mustafa Paşa Hammam in Istanbul.
On March 8, at the International Women's Day, the exhibition is expected to host an event where speakers from Turkey and Denmark will debate our view on societal power issues, the human body, desire, and sexuality in 2022.
"The Case of O: Scenes, Formulations, Derivations"