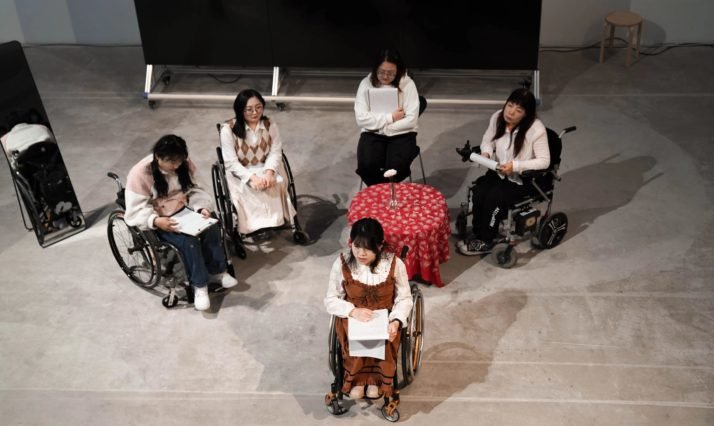 On the World Day of Persons with Disabilities, we presented a programme with the cool Impaired Sisters. Impaired Sisters is an activist Beijing-based collective made up of one-legged mothers, blind daughters, challenged aunts and seriously disadvantaged sisters.
Impaired Sisters gave a unique look into their lives
Together or individually, they performed, screamed, recited or whispered their personal stories. Their presence in our beautiful space in Beijing lasted for three days. It gave many locals a unique opportunity to see with their own eyes how these strong ladies overcome their challenges.