03 · 06 · 2021
Danish Cultural Center in Beijing explores and challenges "perfection" in a new project series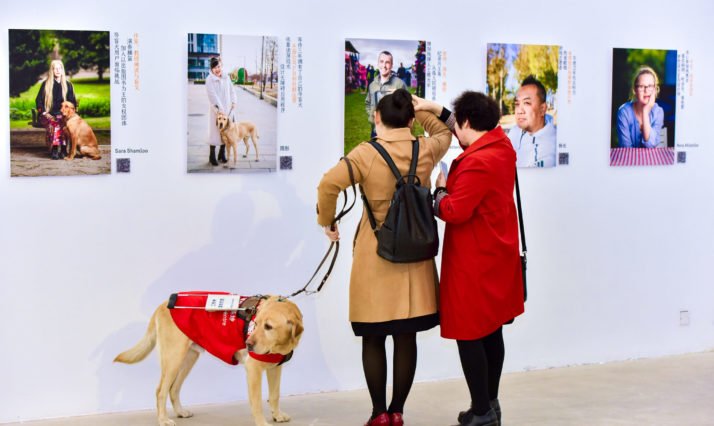 "I'm Perfect" is the headline for a new series of projects at Danish Cultural Center in Beijing. Over the course of the next year the center will explore themes, which challenges the common understanding of what is "normal" and "perfect" across China and Denmark. The series will among other things take a closer look at the life with psychical, developmental, or psychological challenges.
This will happen through performances, exhibitions, talks, and films. The first project in the series, the exhibition "AccessAbility", has already been concluded and was visited by more than 25,000 guests.
What is a normal life? When is one perfect?
Both in China and in Denmark, the perfect life is up for debate – the understanding are constantly being challenged as new stories and voices emerge in the public conversation. Yet there are still topics that are rarely talked about in China.
"How is it be a young person with autism?", "What does it mean to be a relative of a mentally vulnerable person?" and "And how do you talk about being stressed in your marriage?"
In the coming year, the Danish Cultural Center in Beijing will focus on destinies that challenge what is "normal" and "perfect". Through a series of exhibitions, performances, films, and talks, the ambition is to start an intercultural dialogue on topics that often are not talked about in public.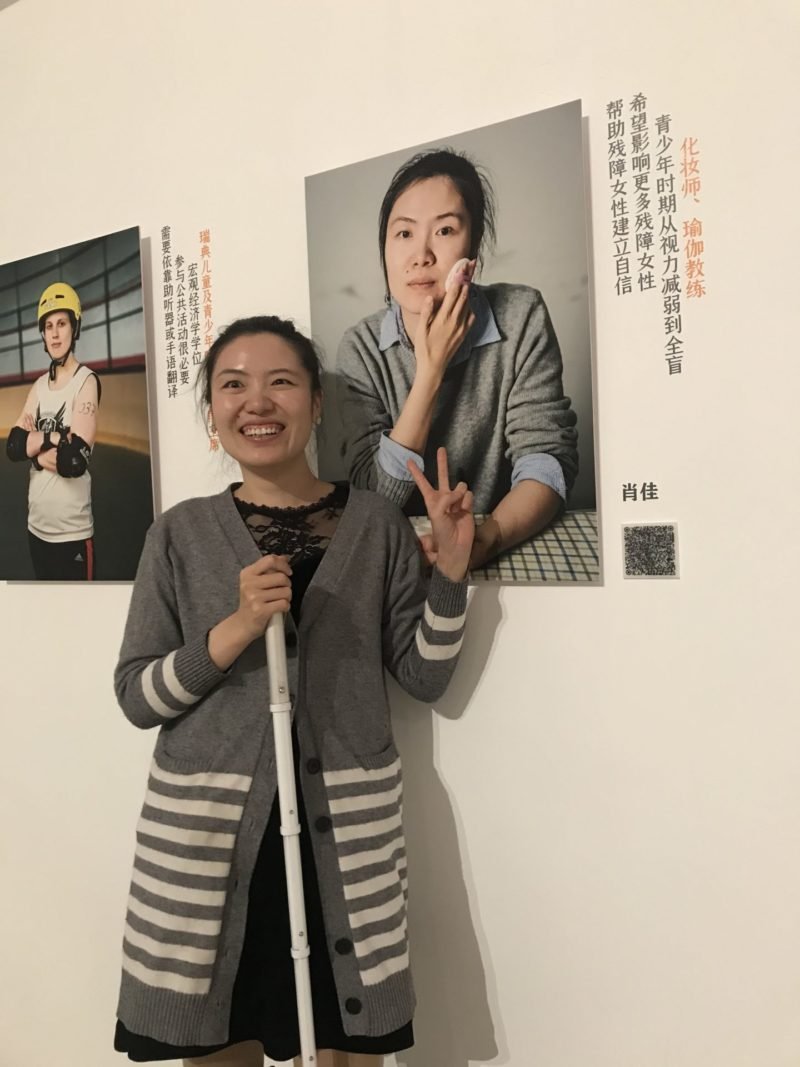 25,000 guests attended the opening exhibition
In April 2021, the exhibition "AccessAbility" opened. The exhibition examines the concept of "accessibility" and challenges the idea of ​​what is possible when you have a disability. Can deaf people enjoy stand-up shows? Can you dance ballet if you are a wheelchair user? And can blind people be into make-up?
"AccessAbility" was the opening exhibition in the project series "I'm Perfect". The focal point was 26 strong, personal portraits and stories about living with a physical or mental illness. One of them was Xiao Jia.
At the age of 14, Xiao Jia got a serious eye disease – two years later she was blind. At first, she felt all hope disappear and her plans for the future crashed to the ground, but today, 12 years later, she has turned her story into a strength and inspires other Chinese women in the same situation.
28-year-old Xiao Jia lives in Beijing with her husband and daughter, where she works as a makeup artist, yoga trainer and for a non-profit organization that supports young women with a disability. In addition, several thousand follow her on social media as she shares makeup tips.
Xiao Jia's mission is to increase self-esteem and empower visually impaired or blind people.
With the help of her and the 25 other brave people portrayed in the exhibition, we hope that both "AccessAbility" and the upcoming activities under the series "I'm Perfect" can help start new important conversations that challenge the concept "normality" and show the value in diversity both within and outside China.
"AccessAbility" is created in a collaboration between the Swedish Institute and the Danish Cultural Center in Beijing.
About I'm Perfect
During the coming year, Danish Cultural Center in Beijing will present a series of projects under the title "I'm Perfect". Through exhibitions, performances, talks and films, a wide range of different topics and themes will be explored, including life with autism, depression, eating disorders, stressful marriages, gender identity, and socially sustainable designs of urban spaces and buildings.
About the Danish Cultural Center
Danish Cultural Center in Beijing is Denmark's official platform for cultural exchange between Denmark and China. The center works at the intersection between culture and civil society. Danish Cultural Center is part of Danish Cultural Institute.