19 · 05 · 2020
New Collaboration: Sisters Hope and the Danish Cultural Institute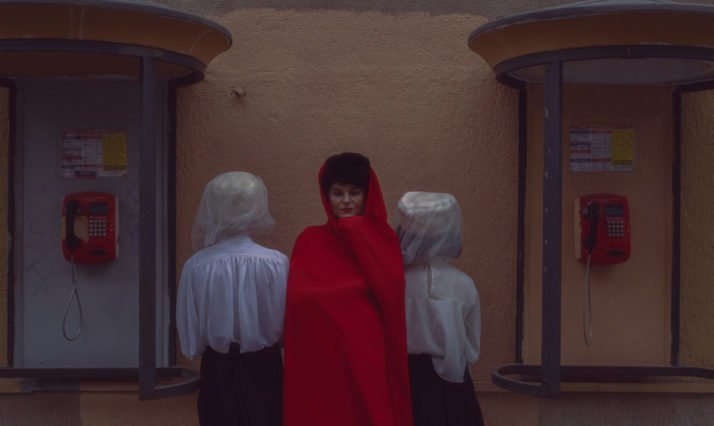 The Danish Cultural Institute and the performance group Sisters Hope have launched a strategic collaboration aiming to stage the project "Sensuous Society – Beyond Economic Rationality" internationally.
The corona crisis has highlighted the pros and cons of our interconnected world. It has reminded us of the importance of collaborations and relations across borders, cultures and values.
Sisters Hope are one of Denmark's leading performance groups. They are behind a series of acclaimed projects in Denmark and abroad, in which they use large performance experiments to investigate what happens when sensuous learning becomes the ruling force of society.
Sisters Hope's projects illustrate that we are all connected with each other and the world regardless of our nationality, background or set of values. Their performance makes it possible to create an essential common conversation which examines the differences and similarities of how sensual perceptions and togetherness is expressed in different cultures.
Global tour
The collaboration between Sisters Hope and the Danish Cultural Institute is intended as a multiannual strategic partnership in the shape of an international tour – beginning in Russia. Afterwards the plan is to move on to China and, in time, the Danish Cultural Institutes in Latvia, Ukraine, India, and Brazil.
Sisters Hope have paid their first visit to the St. Petersburg branch of the Danish Cultural Institute with the purpose of seeking out relevant Russian partners and possibilities. The next step is a longer study trip, where the necessary Russian partnerships must be established.
In the individual countries, Sisters Hope will draw on past investigations and projects and conceptualise new ones within the specific cultural context of each country. Their approach is always based on their specifically developed performance method – Sisters' Performance Method – Sensuous Learning.
Culture on the edge
The project supports the motto of the Danish Cultural Institute, namely that cultures can learn from each other and find each other in art, culture, and science.
Sister Hope's ability to combine artistic ambition with investigative practice in new unseen formats is in line with the Danish Cultural Institute's new strategy, which seeks to create culture 'on the edge', where civic engagement and strong artistic formats create spaces for shared values across borders.
The Danish Cultural Institute has carefully placed our branches in countries of great importance to Denmark, which are at the same time places where exchange and dialogue is challenged by political and cultural differences. The project offers the opportunity to initiate a joint conversation that on the one hand listens to and examines the differences in how senses and togetherness are expressed in different cultures, and on the other hand maps all the unspoken attitudes and gestures that connect us as human beings.
The Danish Cultural Institute expects great things from this long-term strategic partnership both nationally and internationally.