06 · 11 · 2016
Northern Lights Documentary Hub in Minsk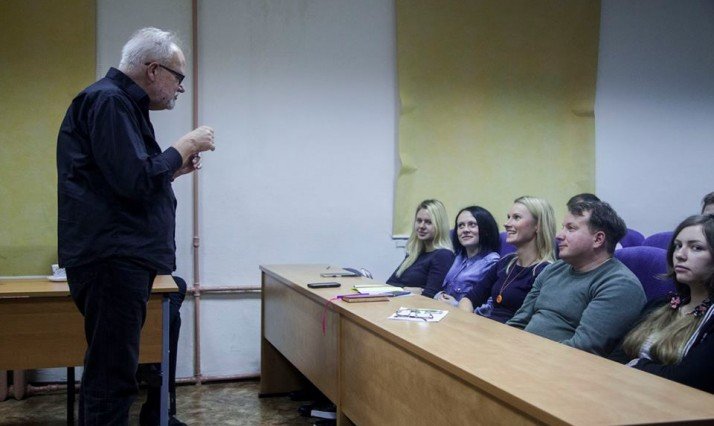 On the 27th and 28th of October Danish Cultural Institute in Estonia, Latvia and Lithuania co-organized a documentary pitching workshop for young, upcoming documentary filmmakers in Minsk, Belarus. 12 projects from young Belarusians were introduced.
The two days of the workshop were divided into two main areas – a theoretical day and a practical day. Title of the event was "how to become an internationally agile documentarian.
First day was dedicated to lectures by the three tutors; Film Consultant Tue Steen Müller, Producer Uldis Cekulis and Director Simon Drewsen Holmberg who, on the second day, provided dissections of the concrete projects and individual skills development in the art of pitching.
The two-day workshop was well-attended and the second day hands-on workshop was fully booked by filmmakers presenting their ongoing projects.
The Documentary Hub ended up with a final pitching session of all the projects and both participants and organizers were happy about the visible and audible result of the workshop.
Tue Steen Müller is a Danish consultant and one of Europe's major experts on documentaries. He is lauded as the "father of the pitch" and – in accordance with this title – provided the participants with advices and hands-on pitching techniques.
Uldis Cekulis is a Latvian producer and cinematographer and very experienced and successful within the documentary film world. He is the founder of VFS Films which he still heads. During the workshop, he conducted a case study of several films of which he is producer, including the highly successful documentary Ukranian Sheriffs.
Simon Drewsen Holmberg, director of the Danish Cultural institute in Estonia, Latvia and Lithuania is a media lawyer and has worked with documentaries and the production of these since 1993. He delivered general advice on both pitching and creating documentaries as well as a thorough review of the legal considerations implemented in filmmaking.
The workshop was organized by the Danish Cultural Institute in Estonia, Latvia and Lithuania in collaboration with Northern Lights Nordic Film Festival in Minsk.
Read about the first part of the Northern Film Festival in Spring 2016.