17 · 01 · 2018
Prime Minister Lars Løkke Rasmussen Visited Riga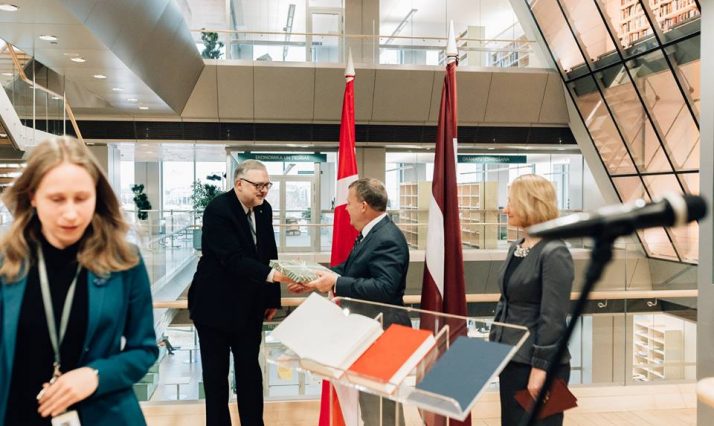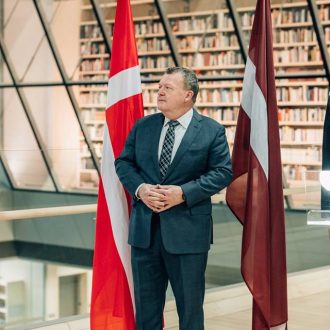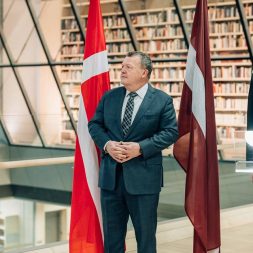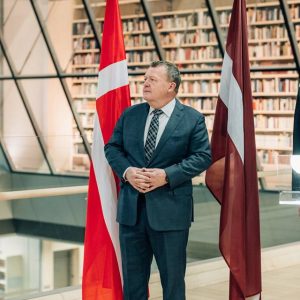 On the 16th of January, 
Danish

 prime minister Lars Løkke Rasmussen visited 

Latvia

 to congratulate the republic on its 100th anniversary.

The visit took place at the Latvijas Nacionālā bibliotēka / National Library ofLatvia where Mr. Rasmussen, Latvian minister of culture Dace Melbārde and director of the library Andris Vilks gave speeches.

Lars Løkke Rasmussen presented the Danish celebration program for 2018 which is wide-ranging and includes creative industries, classical music, children and youth culture, maritime history and sports. Also, following the library tradition, the prime minister gave a book of Danish historical chronicles "Gesta Danorum" by Saxo Grammaticus to the National Library.

The Danish Cultural Institute and the Embassy of Denmark continue to demonstrate the Danish commitment and appreciation of the strong relationship with Latvia, and we were extremely honored to welcome the Prime Minister and other high representatives in the office of DCI in the library after the official speeches.

Photos: Danish Cultural Institute in Riga.
If you have any questions, you are welcome to contact us.
Danish Cultural Institute
1463 København K
Tlf: +45 33135448