16 · 11 · 2017
Danish Speakers at International Cultural Forum in St. Petersburg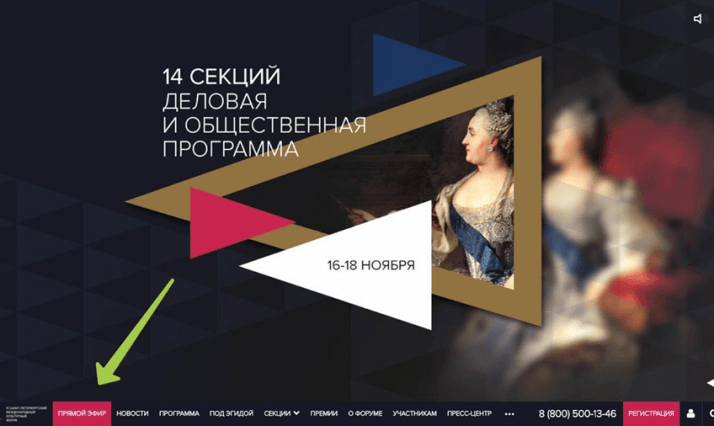 St. Petersburg is hosting VI International Cultural Forum during 16-18 November. The forum is a unique debating stage, that gathers experts in the field of culture from all over the world. Among them – theatre and opera stars, ballet dancers and coaches, outstanding directors and musicians, authority and business representatives, academic community leaders.
St. Petersburg International Cultural Forum wishes to contribute to forming the development of culture as a progressive force that brings the constructive origin into life of our country and of the world community as a whole.
Danish Cultural Institute in Russia prepared the visit of the two Danish speakers Sanne Kofod Olsen, Rector of the Royal Danish Academy of Fine Arts, and Bent Jensen, Professor, member of the Royal Danish Historical Society.
Program of Danish speakers
Sanne Kofod Olsen, Rector of the Royal Danish Academy of Fine Arts, participates at the "Fine Arts" section:
15 November at 15.00 Symposium "Art and Revolution: Curators / Leaders", Manege Exhibition Hall.
16 November from 9.00 – Conference dedicated to the 260th anniversary of the Academy of Arts, Repin Academic Institute.
Finn Andersen, Director of Danish Cultural Institute in St. Petersburg
16 November from 13.30 – Round table «International experience of choral schools as a unique tool for the development of choral music in Russia and in the world». About the idea of the Copenhagen Royal Chapel Choir for inclusion of choir schools into the list of the UNESCO intangible heritage.
Bent Jensen, professor, member of the Royal Danish Historical Society
18 November from 9.30 – round table "The 1917 Russian Revolution and Right of Peoples to Self-Determination", Smolny museum (additional registration is required). Topic of presentation: "Right of nations for self-determination. Comparison of historical experience of two multi-national countries: Russia & Denmark".
From 16 November Danish Cultural Institute in St. Petersburg presents the exhibition "Hermod Lannung – determined "bridge-builder" between Denmark & Russia.
The exhibition is produced by the Danish Cultural Institute, Workers Museum in Copenhagen with support of the Hermod Lannung Foundation.
The exhibition presents life of Hermod Lannung – one of the most famous Danish politician who contributed to development of Danish-Russian relations. 2017 marks hundred years after his first visit to Russia. Exhibition is on display until mid-December. Free entrance during working hours of the Institute (Mon-Fri, 10-18.00).
Conference about Hermod Lannung in St. Petersburg
If you have any questions, you are welcome to contact us.
Danish Cultural Institute
Tlf: +45 33135448