14 · 08 · 2018
Continuing Dialogue in Ukraine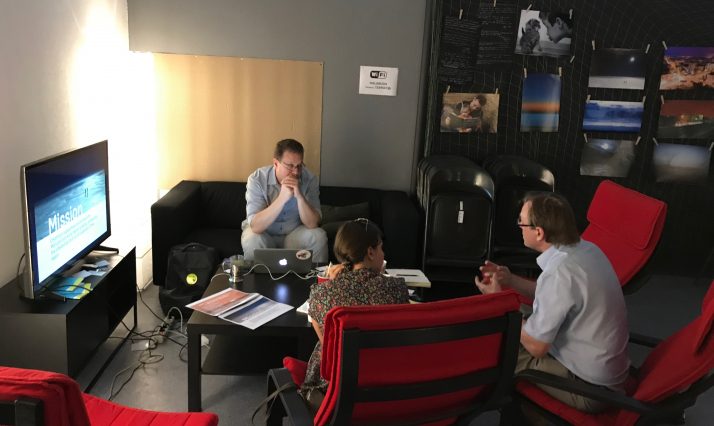 Representatives of Danish Cultural Institute on second preparatory trip to Ukraine
In order to further define the needs for cultural exchange as well as the possibilities for intercultural activities of the Danish Cultural Institute in Ukraine, a small group of Copenhagen- and Riga-based employees went on a second trip to Ukraine; this time to the easternmost part of Ukraine-controlled Donbass, the city Mariupol'.
Read about the first trip to Ukraine here
Here, a lot of meetings were held. The group met with representatives from local NGO's, creative enterprises, universities and city authorities.
At a very informative meeting with Dmytro Chychera, CEO of the cultural co-working space Halabuda, the positive prospects of having civically engaged citizens and good dialogue between people and authorities were discussed. Halabuda, which is a project developed by local NGO Skhidna Brama, serves these exact purposes, alongside providing facilities for creative and academic co-working on a daily basis.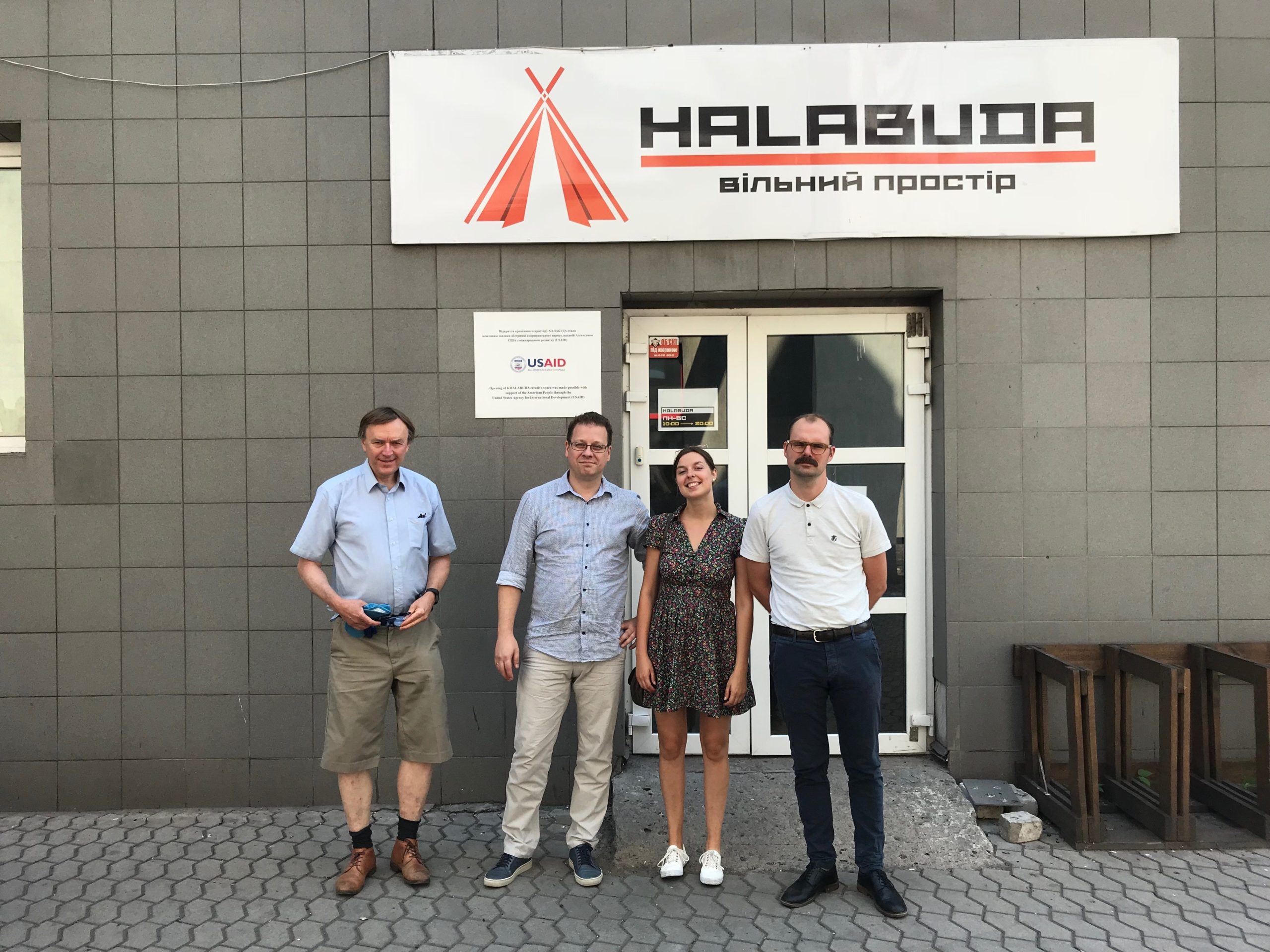 The general response in Ukraine has been overwhelmingly positive and we hope we can look forward to helping high-relevance cultural projects along in the country.
If you have any questions, you are welcome to contact us.
Danish Cultural Institute
1463 København K