02 · 11 · 2023
Danish Cultural Institute is the lead partner in a new EU project on sustainable cities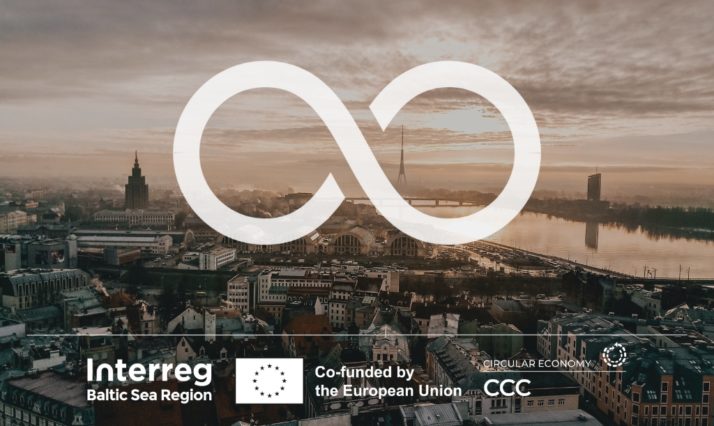 The transition from a linear to a circular economy is progressing too slowly. A new major effort around the Baltic Sea aims to address this issue. The initiative will kickstart on November 1st. With the project "Creative Circular Cities," Danish Cultural Institute, in collaboration with 14 partners, will contribute to promoting a circular economy and a circular lifestyle in six selected cities in Denmark, Estonia, Finland, Germany, Latvia, and Poland. Creative Circular Cities is supported by the EU's Baltic Sea Interreg programme with four million euros.
The era of the use-and-discard culture must come to an end. A circular economy is about ensuring that materials and products have value and are usable and recyclable for as long as possible. This is a necessary development in the green transition, both locally and globally. However, there is still a long way from theory to action, and this is where the creative industries come into play.
Experience from the fashion and design industry
For decades, creative industries such as fashion and design have been associated with consumption and overproduction, but the cultural and creative sector also holds significant knowledge and experience that can support and develop circular business models and practices. With their innovative approaches and strong influence on people's habits and mindsets, the cultural and creative industries offer great potential to promote a circular lifestyle. This potential is now being harnessed in the Creative Circular Cities project.
From theory to practice
The ambitions for a circular transition are not lacking, but concrete tools to achieve them are still missing. New methods and mindsets that are easy to implement for businesses, citizens, and municipalities are needed. In Creative Circular Cities, the goal is to develop, test, and share "solutions" that cities around the Baltic Sea can easily translate into concrete actions.
Camilla Mordhorst, CEO of Danish Cultural Institute, on the purpose and ambition of the project:
"Climate change is the greatest challenge of our time. It's easy to feel powerless and lost. But we can all do something, and culture and creativity become crucial in this regard. We need to change our habits, in other words, our culture, and projects like Creative Circular Cities are directly engaged in this. We bring together authorities, businesses, and citizens in cities around the Baltic Sea to create concrete initiatives so we can show each other how to achieve a more circular economy."
Aarhus is a test city
The transformation from a linear to a circular economy starts at the local level, which is why the Creative Circular Cities project aims to initiate a process where six selected cities around the Baltic Sea jointly develop and test processes and business models that promote the transition to a circular economy. One of these cities is Aarhus in Denmark, where the Climate Secretariat at Aarhus Municipality and Lifestyle & Design Cluster are partners.
Christian Chapelle, Head of Incubation at Lifestyle & Design Cluster in Aarhus, on being a partner in the project:
"Lifestyle & Design Cluster promotes innovation and sustainable growth primarily in the small and medium-sized clothing and housing companies as well as in the creative industries. As a partner in Creative Circular Cities (CCC) Lifestyle & Design Cluster will identify and test new circular business models together with our existing and future local and regional partners within the Culture and Creative Sector and Industries. Our work will, in close collaboration with Aarhus Municipality, center around Aarhus linking up to our upcoming circular lifestyle incubator in central Aarhus. In Lifestyle & Design Cluster, we look very much forward to participating in CCC together with Danish and foreign partners."
More creative circular cities
In each of the six test cities, a network of local authorities, business support organisations, and NGOs will be established to create a "starter kit" with guidelines to support and develop circular business models, a circular lifestyle, and collaborative environments and strategies that other cities around the Baltic Sea can also implement.
About Creative Circular Cities
Creative Circular Cities (CCC) is an international collaboration in which six cities in the Baltic Sea region will jointly develop, test, and promote solutions driven by cultural and creative sectors and industries to support the transition from a linear to a circular economy. Danish Cultural Institute leads the CCC consortium with 14 partners from Aarhus (DK), Kiel (DE), Gdynia (PL), Riga (LV), Tallinn (EE), and Turku (FI). In addition, the project has 23 associated organisations across the Baltic Sea region. The project is 80% funded by the EU's Interreg Baltic Sea Region programme with a total budget of approximately four million euros.