03 · 07 · 2023
CEO of Danish Cultural Institute is appointed president of EUNIC – a global network of European cultural institutes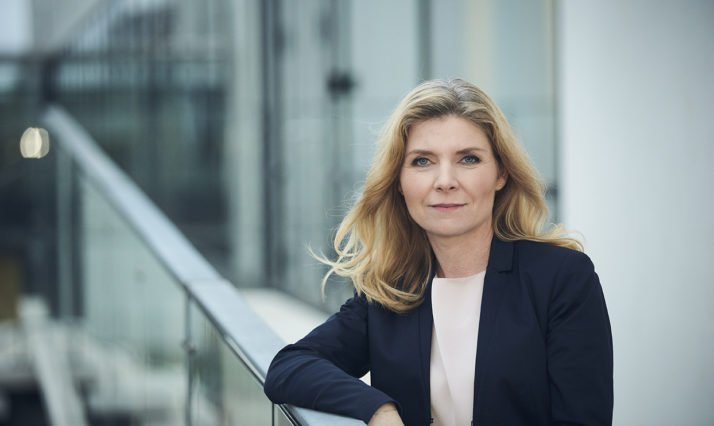 Camilla Mordhorst, CEO of the Danish Cultural Institute, has been elected as the new president of the European Union National Institutes for Culture – also known as EUNIC. This happened at the general assembly in Copenhagen on June 30th. EUNIC is a worldwide European network of cultural institutes and organizations that since 2006 has worked to strengthen international relations through art and culture. As president, Camilla Mordhorst will lead the network's governing body, representing 39 cultural institutions with 136 branches in more than 100 countries.
The world is in the midst of an escalating geopolitical crisis. Complex political, economic and social issues dominate our news and society, increasing polarization between nations. At a time when international relations are becoming increasingly strained, it is crucial to create strong collaborations and networks that strengthen dialogue and build bridges between countries and cultures. EUNIC is an example of this.
EUNIC represents 39 cultural institutions from all EU countries including the UK and Ukraine. Over 60 leaders from more than 27 countries met this weekend for a general assembly in Copenhagen to elect a new board of directors. Camilla Mordhorst, CEO of Danish Cultural Institute, was appointed president.
Camilla Mordhorst on her appointment as President: 
"I am extremely happy and proud to have the opportunity to lead such a large and important network as EUNIC. My ambition is to spend the coming year making EUNIC even stronger – ensuring that both small and large member countries play an active role. Furthermore, I will make a great effort to ensure that Denmark recognizes the potential of EUNIC. I hope that both the Ministry of Culture and the Ministry of Foreign Affairs of Denmark can see that this is a unique opportunity to strengthen new and existing relations between Denmark and the rest of Europe in a different kind of arena – that of culture. This applies not least in relation to cultural exchange and the connection with Ukraine, which needs as much support as possible, both here and now and in the long term to be able to enter the European Union."
Camilla Mordhorst on the importance of international cultural collaborations:
"We live in a time that calls for international collaborations. The climate crisis and the troubled geopolitical situation in the world mean that there is an increasing need to focus on strengthening trust and dialogue in Europe. If we are to come out stronger on the other side, we must constantly insist on talking to each other – even across differences. But dialogue is a difficult discipline and doesn't happen by itself – and art and culture play a crucial role in meeting this challenge. In the space of art, we can often see beyond our differences and come together as human beings. It may sound lofty, but I know it works. We have over 80 years of experience in the field."
Climate and Culture on the Agenda in Copenhagen
One of the major topics at the EUNIC General Assembly was the role of culture in solving the climate crisis. All EUNIC members are working towards more sustainable practices and are implementing art and cultural projects that address the climate agenda, but this work needs to be accelerated. At the initiative of the Göethe Institute, 34 young representatives from cultural institutes across the EU have been selected to work together on recommendations and joint projects that incorporate arts and culture as a key player in the green transition.
Camilla Mordhorst on her focus on the climate crisis during her presidency:
"The climate crisis is also cultural. The time for "business as usual" is over. We need to do something new – both in our everyday lives and on a grand scale. Here we need the creativity and inventiveness of art, which can lead to new ways of looking at the world and new cultural habits. Therefore, one of my focus areas will be to get the climate transition right into the core of our efforts – both in the form of more sustainable working methods, but also by showing new examples of how we can create change and renew ourselves through art – and through cultural projects in the world in general."
---
EUNIC 
EUNIC (European Union National Institutes for Culture) is a European network of cultural institutions founded in 2006 by six European cultural institutes/organisations: the British Council, Danish Cultural Institute, the Göethe Institute, the Institut français, the Austrian Ministry of Foreign Affairs and SICA, the predecessor of DutchCulture. EUNIC works to ensure that culture plays a prominent role in our international relations. EUNIC is a strategic partner of the EU and is actively involved in the further development of European cultural policy.
The network consists of 39 members covering all EU member states, as well as the UK and Ukraine. The network is organised in 136 clusters in over 100 countries. EUNIC's work is based on the principle that sustainable cultural relations are created through dialogue, cooperation and shared knowledge. EUNIC's concept of culture is broad and includes art, creative industries, development cooperation, digitalisation, education, gender, cultural heritage, human rights, languages, social inclusion, sports, sustainability, tourism, youth etc. Read more here: www.eunicglobal.eu