05 · 12 · 2022
Job opening: Financial controller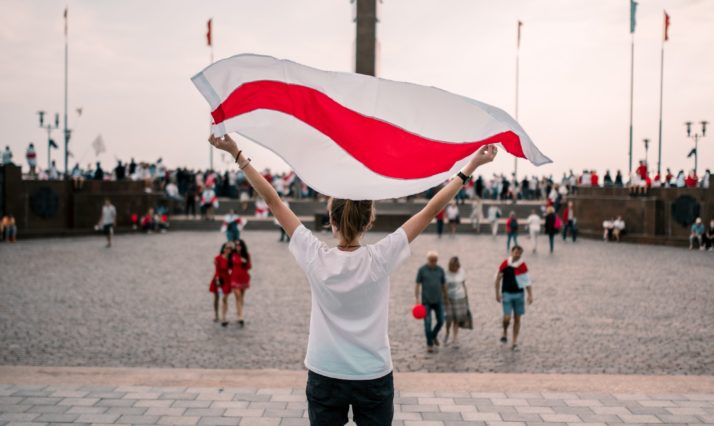 We are looking for a Financial controller to work on the action "ArtPower Belarus: Safeguarding the Belarusian Civic Space Through Culture and Arts". The programme is supported by the European Commission within the framework of the EU4Belarus programme.
The position is open in Vilnius, Lithuania, from January 2023 for a period of two years with a possibility of prolongation.  
The action is aimed at supporting the independent Belarusian culture and art initiatives, especially those addressing consolidation of the Belarusian society inside and outside the country, increasing Belarusian culture professionals' skills and building professional cultural networks. The action includes various types of activities, as well as supporting mechanisms for Belarusian cultural professionals.  
The main implementing partner is the Belarusian Council for Culture (BCC). BCC is an NGO that unites cultural actors forming the sustainable infrastructure of the free Belarusian culture. The BCC activities focus on the promotion of Belarusian culture (patronage of artists, performers, and art managers), development of new cultural projects, unification of the culture community, and promotion of Belarusian culture across the globe. The BCC also focuses on the facilitation of the civic impact on culture formation and development. 
Main responsibilities
Ensuring an efficient internal control system,

 

Requesting and receiving payments of Programme funding.

 

Booking, registering and reporting (including the mid-term reports) in compliance with the EU project-specific regulations and the Internal Standing Orders of the DCI.

 

Transferring Action funding to the project partner in compliance with the amounts reported in the progress report.

 

Preparation of financial reports and sound financial management of the project in close cooperation with the Project manager and the project partner. 

 

Supervision the project partner in their duties such as identifying the certifying body for the first level control, providing templates, and collecting the declarations of expenditures. 

 
We offer
First-hand experience with EU-funded international support programs.

 

Possibilities for professional growth and gaining new experience from close work with the DCI HQ finance team.

 

Health insurance.

 

Competitive salary according to the qualifications. 

 

A work contract that extends from January 2023 to 31 December 2024.

 
Requirements
University degree in finance/ finance/ accounting/ auditing fields.

 

Documented experience of work with the EU project-specific rules. 

 

A high sense of responsibility, time management, and a proactive working approach.

 

Proficiency in English. Proficiency in Lithuanian, Belarusian and/ or Russian languages is an advantage.

 

Strong interpersonal skills and demonstrated ability to work with and in multicultural teams.

 
How to apply
The application deadline is January 2, 2023. You apply by sending your CV, letter of motivation, and relevant appendixes to: moe@danishculture.com