2022
Gaming and Climate: PoN! 2022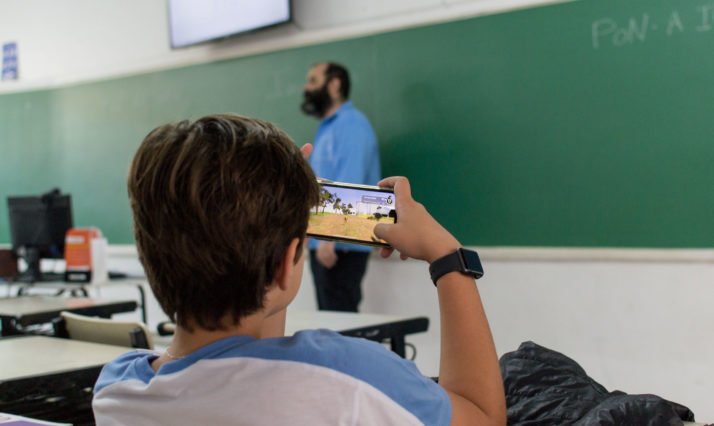 Can we use gaming to increase commitment to the climate issue?
In 2022, our mobile game "PoN! A Ilha dos Tatus" (PoN! Armadillo Island) was introduced to elementary schools in the municipality of Santos. The game aims to provide Brazilian children and young people with a better understanding of climate and environmental issues.
The game's primary characters are armadillos who must collaborate to save their island from polluting robots. However, it transpires that the robots are of the same species as themselves, armadillos in mechanical disguise. Now it is up to the players to free these "robot armadillos" so that they can work together to protect nature.
The game engages young people in the complex issues of the climate crisis and allows them to connect with other young people across countries and cities. This way, they can participate collectively in the climate issue, which has a significant impact on their present and future. The climate issue is especially important in Brazil, the world's fifth-largest country, which harbours a vast range of biodiversity. "PoN! A Ilha dos Tatus" is inspired by a board game by Danes Jacob Raffn and Frederik Lassen, based on the book "Politics of Nature" by philosopher Bruno Latour.
The game's development has occurred in close collaboration with local youth climate movements, game developers, students, NGOs, and EUNIC.
Students from elementary schools in the municipality of Santos, Brazil, trying "PoN!"