2022
Exhibition: I SEE YOU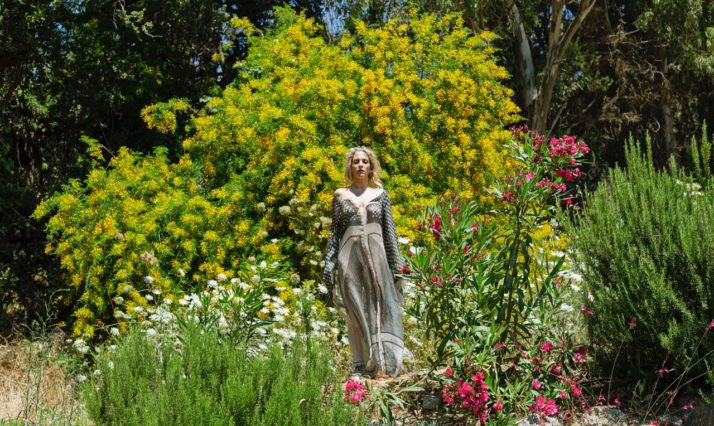 "I SEE YOU" is an interactive portrait exhibition where mythology meets quantum physics to initiate conversations about community, sustainability, and urgent social change.
The exhibition is created by performing artist Gül Kozacıoğlu in collaboration with Danish Cultural Institute Türkiye.
The exhibition was on show in November 2022 in Istanbul.
About the exhibition
In a renewed creative collaboration with Danish-US musician Michael Kiaer, "I SEE YOU", features an interactive video art, photography, poetry, and audio experience. As the viewer enters the space, Gül Kozacıoğlu's static portraits begin to animate, and this way the audience is essential to the imagery of the works.
Premiering at the post-industrial GALERI Yapi Kredi bomontiada in Istanbul, the visual work of Kozacıoğlu shot in the mythic Aegean natural landscape, combined with Kiaer's original electronic soundscape, is experienced through chance and audience interaction.
While the fixed angle videos (produced by long-term collaborator Balım Tanrıöver) rotate as still images, they are activated by the presence and motion of the viewer, rendering the audience a link between the wisdom of the individual psyche and community on planet Earth. The reality of environmental disaster, economic crises, and pandemic isolation lie just outside the frame, conveying the ambivalent experience of intangible globalization threatening our immediate surroundings. With "I SEE YOU", Kozacıoğlu wishes to generate questions as well as contemplation from the audience.
The exhibition opening was followed by the talk program "WE SEE YOU", where artists from Türkiye and Denmark discussed art, sustainability and cooperation across our two countries.
I SEE YOU, Istanbul, November 2022