09 · 06 · 2021
International Sakharov Conference on Human Rights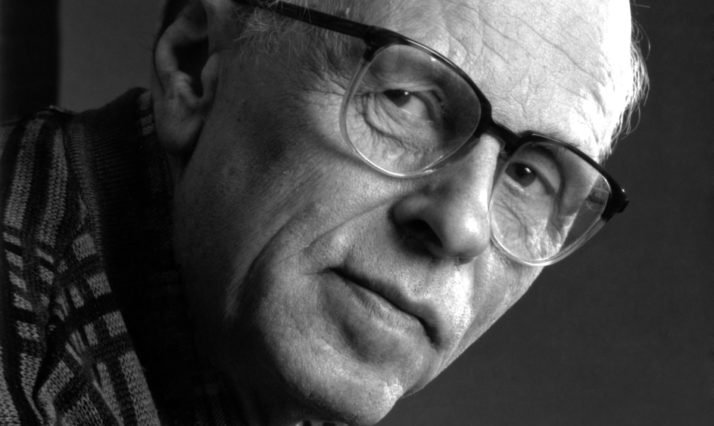 The New Democracy Fund announces an International Sakharov Conference to be held in Copenhagen, Denmark, to mark the 100th birthday of Andrei Sakharov and strengthen awareness on Human Rights. The Conference will take place on International Human Rights Day, December 10, 2021.
The International Sakharov Conference will mark Andrei Sakharov's centenary and honor his unique contribution to the promotion of global human rights principles. The purpose of the Conference will be to strengthen awareness on human rights on a global scale and to inspire new generations to find avenues to promote the universal applicability and importance of human rights standards and furthering a dialogue across borders.
Andrei Sakharov
Academician Andrei Sakharov (1921-1989) dedicated his life to promoting peace, progress, intellectual freedom, and human rights worldwide with a special focus on Europe and the relations between his country, the Soviet Union, and the West. As a Soviet nuclear physicist, he made a profound contribution to the reduction of nuclear arms race that threatens the very existence of humanity. Instrumental in the development of the Soviet hydrogen bomb, he became concerned about the implications of thermonuclear weapons for humanity. Sakharov's warnings about nuclear proliferation and atmospheric testing helped convince the Soviet Union to sign the Partial Test Ban Treaty in 1963.
Sakharov's unrelenting struggle against the nuclear arms race, their threat to humanity, and for the universality of the basic principles of human rights was rewarded by the 1975 Nobel Peace Prize. Calling him "a spokesman for the conscience of mankind," the Norwegian Nobel Committee stated that "in a convincing manner Sakharov has emphasized that Man's inviolable rights provide the only safe foundation for genuine and enduring international cooperation."
To this day, Sakharov is remembered as an important advocate for importance of adhering to human rights standards as laid down in international conventions, as the only guarantee of international security and world peace. In 2021 – 100 years after his birth – this legacy is more relevant than ever.
The Conference in Copenhagen
The Conference will have its focus on Freedom of Speech in the 21st century and on the psychological and often traumatic consequences of repression and other human rights infringements. The Conference will include presentations by a number of selected internationally renowned speakers, inviting participants to a dialogue and sharing of experiences about current challenges and possible solutions for the way forward.
More information will follow soon. See more on The New Democracy Fund's website.