16 · 03 · 2021
Europe in India is not (just) Britain in India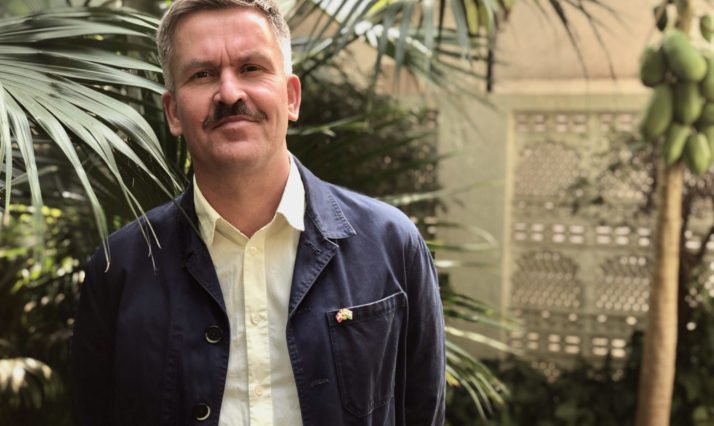 By Director of Danish Cultural Institute in New Delhi, Thomas Sehested
In Denmark, our past as a colonial power is up for discussion. Our first tropical colony was founded in India in 1620 in Tharangambadi eller Tranquebar, so it is fitting that DCI also works with this part of the Danish-Indian relations. As part of an EU-funded project, Hooghly Heritage Hub, which is led by DCI in India, we were in Kolkata together with our European colleagues to plan new collaborations between Danish and Indian artists. Shortly before our departure, we were contacted by the state transport authorities.
It turned out that our visit coincided with the launch of a ferry, a cruise, that was to sail up the river to Serampore, the second trading post that was in Danish possession in the years 1755-1845.
In the lower part of the Hooghly River, a tributary of the Ganges, are several former European trading posts – Portuguese, Dutch, French, and Danish.
The area is popularly known as Europe on the Ganges. Led by Bente Wolf from the National Museum of Denmark, now Copenhagen University and sponsored by Realdania. The old parts of Serampore have been restored, and are now an excursion destination for the locals, not least from Kolkata.
DCI has helped the West Bengal Transport Corporation with a small Danish exhibition on board the ferry with Danish music and videos about Serampore. The pre-colonial trading posts represent a unique world cultural heritage – where exchange of good, technology and culture made not only the Europeans rich, but to a very large extent also made the Indians richer.
The importance of Indo-European cross-culture for West Bengal cannot be overstated – and it provides different angle to understanding the relationship between India and Europe, which very often becomes one-dimensional both inside and outside of India, because of the influence of the later British dominance.
In cooperation with i.a. local authorities and universities and civil society, DCI works hard to bring more dimensions into play when it comes to understanding our mutual past. Now also on Hooghly ferries – departure every Saturday and Sunday. The price is 30 DKK – so most people can join.
See pictures from the voyage here