23 · 12 · 2020
The New Democracy Fund's Rapid Response is open for application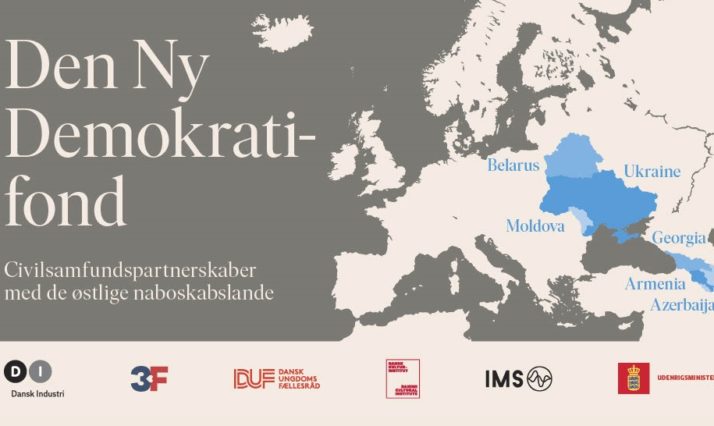 The New Democracy Fund was consolidated in December 2020 – and the work has already begun. One of the first initiatives is the management of the Rapid Response Funds, which now is open for application.
Who can apply?
All civil society organisations from the Eastern Neighborhood countries with Danish partners and civil society organisations in Denmark with partners in the Eastern Neighborhood countries are invited to apply for the Rapid Response funds.
The funds are allocated for sudden needs and emerging opportunities in the Eastern Neighborhood countries.
How to apply
There is no deadline for applying – all applicants will be contacted as soon as possible.
More information will follow – until then read more about the Rapid Response Funds and how to apply here.
The New Democracy Fund
The New Democracy Fund is part of the Danish Foreign Ministry's Eastern Neighborhood Programme. After a call for proposals in the autumn of 2020, the Danish Foreign Ministry chose the consortium behind The New Democracy fund, which counts the following organisations: Danish Cultural Institute (DCI), the Danish Youth Council (DUF), International Media Support (IMS), 3F – United Federation of Workers in Denmark (3F) and the Confederation of Danish Industry (DI). With a budget of 50 mio. DKK for 2020-2022 the New Democracy Fund aims to strengthen new interregional co-operation and exchange of experience between civil society organisations and cultural, educational and knowledge institutions in Denmark and the Eastern Neighborhood countries Belarus, Ukraine, Moldova, Georgia, Armenia, and Azerbaijan.