11 · 08 · 2020
The Minister for Foreign Affairs allocates 18 million DKK for new Ukrainian-Danish youth house in Kyiv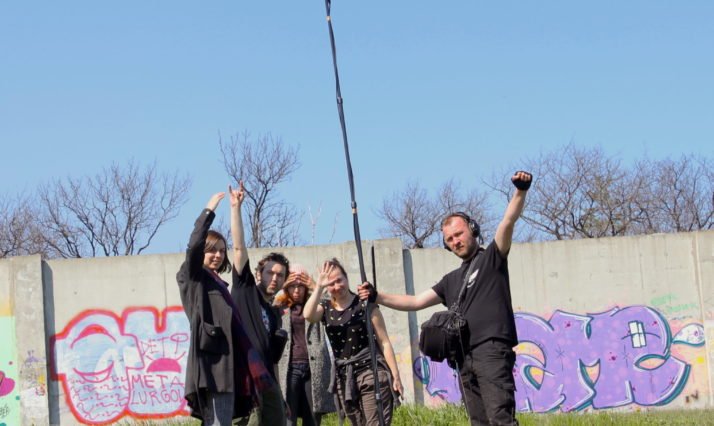 Danish Cultural Institute and the Danish Youth Council (DUF) has joined together to create a new youth house in Kyiv to strengthen democratic participation among Ukrainian youths and establish Ukrainian and Danish youth partnerships. The project has just received 18 million DKK from a youth pool under the Neighbourhood Programme of the Danish Foreign Ministry.
Much is at stake in Ukraine. The country is the focal point of a new conflict in Europe, while at the same time undergoing extensive reform processes to strengthen democracy, promote human rights and create sustainable growth. The Ukrainian youth play an important part in this development.
To support the young generation's ability to impact their shared future, the Neighbourhood programme of the Danish Ministry of Foreign Affairs has set aside 24 million DKK to further the engagement and participation of the Ukrainian youth in their society. 18 million DKK will go to the establishment of a new Ukrainian-Danish youth house in Kyiv. The project will be led by Danish Cultural Institute and the Danish Youth Council (DUF).
Long-standing collaborations between Ukraine and Denmark
The ambition is to create a house driven for and by Ukrainian and Danish youths and aiming to strengthen the rights and voice of the new generations, while giving them the necessary skills to organize and increase their democratic participation in society. To this must be added the wish for the establishment of long-standing contacts and co-operations between youths from Denmark and Ukraine.
A platform for exchange and cultural collaboration
The youth house will be open to a wide section of Ukrainian and Danish youth, who will develop and undertake a large number of activities together. A platform will be established for youth exchange and new cultural collaborations across the two countries. Many activities will have a cultural focus – e.g. theatre- and film projects focusing on anti-corruption and anti-violence.
The users of the house will be members of established youth organisations, as well as informal groups such as artists, activists or just youths with an interest in influencing the content and purpose of the house. The youth house will ensure a broad political representation. Moreover, the participation of youth from regions outside of Kyiv will be prioritised.
According to plan, the youth house in Kyiv will be finished in the first half of 2021, while interested parties will already commence activities in the beginning of the year.