27 · 05 · 2019
Danish Speakers at Polish We Are Museums Conference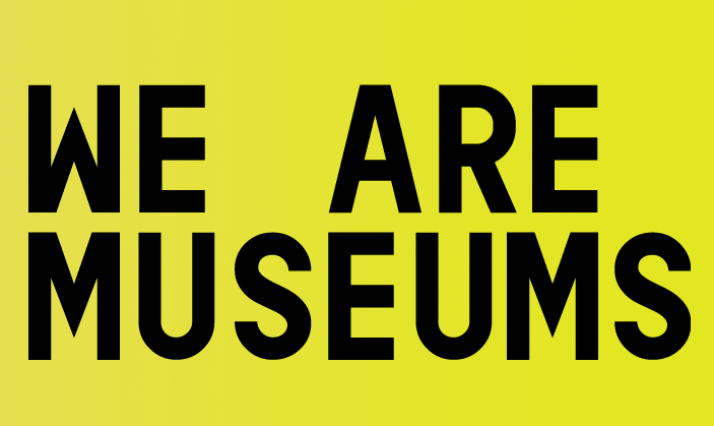 Danish experts speak at 2019 We Are Museums conference
For 3 days, We Are Museums is creating a pop-up ecosystem that brings together the most forward-thinking museum practitioners, entrepreneurs, startups, activists, researchers, artists and culture game-changers from all around the world. Through a series of inspirational speeches, fruitful discussions and hands-on workshops they will reflect on the future of museums and urgent crises of the Anthropocene.
Questions will be raised, like: What is the role of museums today and tomorrow? How to activate the social, environmental and innovative potential of museums so that they provide future societies with the contents and frameworks necessary for their proper development?
Danish Cultural Institute had invited three guests from Denmark to take part in this year's edition of We Are Museums.
Nikolaj Møller, content associate, Museum for the United Nations, UN Live.
Nikolaj Møller has a background in philosophy and psychology which he studied during his BA at the University of Cambridge, UK. After finishing his BA, he started working as a strategy consultant at ReD Associates in Copenhagen, Denmark. ReD Associates specializes in using human sciences to understand and solve complex, strategic business problems; during his time there, he learned applied qualitative research methods through projects for kitchen and pension companies, amongst others. At his current job at The Museum for the United Nations – UN Live, he works on 'all things content,' including content strategy, research, and the design of activities for the museum's launch.
Panel: The future is now. Practical approaches to the museums of tomorrow.
Lene Høst-Madsen, director, Museum Skanderborg.
Lene Høst-Madsen has been a director of Museum Skanderborg since 2013. Before this she was Curator in archaeology at the Museum of Copenhagen (2000 -2013). During these years, Lene conducted large-scale excavations in Copenhagen. Her research interest lies within the post medieval and later historical archaeology with special interest in material culture, outreach and cocreation. She has published articles and attended international conferences giving papers regarding these themes.
Panel: Museums for good. Museums as a key civil society actors.
Anne Marie Glamstrup, director, Glamstrup LTD.
Anne Marie Galmstrup is an architect, exhibition designer and client adviser with over 17 years of experience working on cultural and community projects internationally. Her strengths are in visioning and crafting original design concepts based on a project's context, culture, community and collection. She has a vast experience leading larger cultural building projects with extensive cross-disciplinary teams in complex societies and contexts. She founded Galmstrup Ltd. in 2015 after being an equity partner at Henning Larsen Architect's in Copenhagen for a decade and prior worked at Ushida Findlay Architects in London. She is a graduate from the Bartlett School of Architecture, an ICOM member, has published under Ashgate and talked at Harvard GSD. She is the founding director of the non-profit organisation Imaginations Cross Cultures which organise summer schools for young people.
Panel: Museums for good. Museums as a key civil society actors.
We Are Museums 2019
Muzeum Śląskie
ul. T. Dobrowolskiego 1
40-205 Katowice
Danish Cultural Institute is a partner of the event.