30 · 10 · 2017
The Endless Labyrinth by Mathias Madsen Munch on Tour in Russia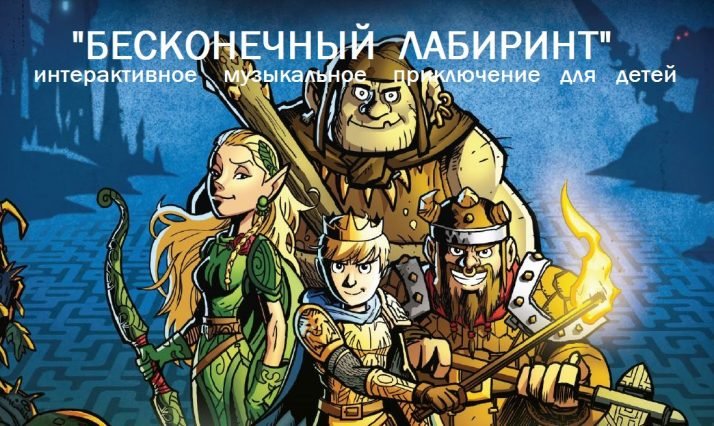 The Endless Labyrinth on tour in Russia
The interactive concert, created by composer Mathias Madsen Munch, will be performed on 30 October at the Palace of Youth Creativity in the framework of the XV Open St. Petersburg Festival of Children and Youth Puppet Theaters "Marionettes' Bouquet."
The Endless Labyrinth is a captivating and exciting concert based on role-playing and adventure games – an interactive musical adventure for children, performed by string ensemble and electronics. The Giant, the Dwarf, the Elf and the brave Prince of Philharmonia are trying to escape from the Forest of Molduria, which is controlled by the evil Wizard. The audience will ultimately decide how the characters act and hopefully help them find a way out of the Labyrinth.
The performers are: Mathias Madsen Munch, keytar, Pauline Hogstrand, viola, Jens Elfving, violin, Nicole Hogstrand, cello, Oliver Lunn Stahl, double bass. Technician: Christian Wulff (sound design).
On 31 October Mathias Madsen Munch gives a workshop at Anichov Palace for children in "Sound design – cinematic stories through sound." The participants for the workshop will be introduced to the sound designer's world and will design a soundtrack for a Danish animation movie in realtime, using both music and sound effects.
The Endless Labyrinth is presented by DR Musikariet, a framework of various musical activities for children and youth, organized by the Danish Broadcasting Corporation's Koncerthuset (Concert House).
The Russian premiere of The Endless Labyrinth will be held at the Moscow Philharmonic Society on 28 October and after the showing in St. Petersburg the concert will be presented in the framework of the 11th Krasnoyarsk Book Culture Fair.
The Endless Labyrinth's Russian tour is organized with the support of the Danish Arts Foundation, the Danish Ministry of Culture, the Royal Danish Embassy in Moscow, the Konsul George Jorck og Hustru Emma Jorck's Foundation and the Danish Cultural Institute.