30 · 03 · 2017
Amalie Smith at Riga Photography Biennale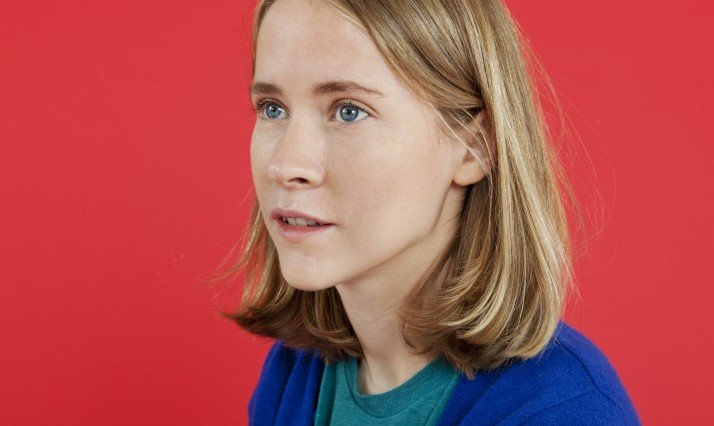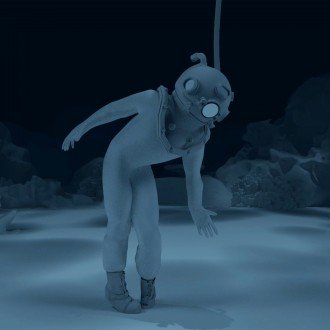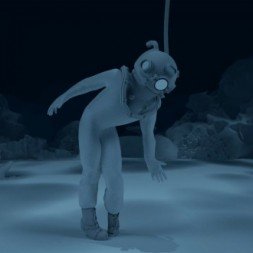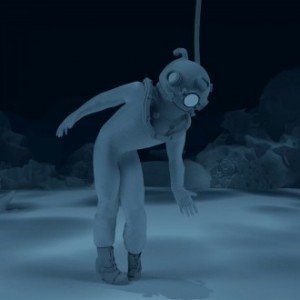 Riga Photography Biennial is a bi-annual curated event of International contemporary photography, taking place in Riga, Latvia. It started in 2016 and the next edition is to come in 2018. Riga Photography Biennials first off-year events will take place 06.04 2017 -16.06 2017.
The Danish Cultural Institute in Estonia, Latvia and Lithuania are happy to support the Danish writer and artist Amalie Smith for a solo exhibition at the event.
Since her graduation from the author school in 2009, Amalie Smith has published 6 books. In 2015 she finished The Royal Danish Art Academy with her final project, a film about touch-technologies. In her work, Amalie Smith often uses techniques from both literary and visual art, which results in challenging and exciting hybrid-formats. She is especially interested in the evolution of images, their nature, meaning and our perception of them. According to herself:  "I have always been interested in what happens in between the different media – how they supplement or oppose each other. We live in a trans-media world, therefore I find it beneficial to make use of multiple media and approaches when working with a certain subject – this opens it up, and makes it possible to encompass additional facets."
In 2015 Amalie was the winner of the Crown Prince Couple's "Rising Star" Award.
Her solo exhibition, ΜΗΧΑΝΙΚΟΣ' ('Michanikos'), will take place at Alma Gallery, Riga, from 7. April to 19. May 2017.
It is a doublescreen video installation inspired by an odd Greek folkdance known as "The Sponge Diver Dance". One screen shows a dancer in a white space wearing a motion capture suit and the other screen (Amalie Smith (Denmark), still frame from video installation 'ΜΗΧΑΝΙΚΟΣ' ('Michanikos'), 2015) shows the mirrored movements of the dancer by an animated digital figure of a diver in a diving suit.
The organizers are Riga Photography Biennial and Alma Gallery.
Curator: Lizete Riņķe (LV/DK)
Free entrance
More information:  http://rpbiennial.com or www.galerija-alma.lv
The whole program of Riga Photography Biennial:
06.04. – 07.05. – Gunta Podiņa (LV/SE), Solo exhibition, 'We are not invisible' at the Latvian Museum of Photography
07.04. – 19.05. – Amalie Smith, Solo exhibition, ΜΗΧΑΝΙΚΟΣ' ('Michanikos') at Alma Gallery
08.04. – 16.06. – Vika Ekstra(LV), 'Snakes and Ladders', showing at 'asa nisi masa' online gallery www.anmgallery.com; an offline version of the project will be shown at the cinemas 'Kino Bize', 'Splendid Palace' and 'K. Suns' 08.04 – 15.04.
12.04. – A DISCUSSION evening named, 'Longing for a Border', by Latvian Centre for Contemporary Art participating, Baiba Tetere (LV), Laura Kuusk (EE), Gintarė Krasuckaitė (LT), Adam Mazur (PL), Marina Valle Noronha (FI), Marianne Ager (DK), curator of discussion is Šelda Puķīte (LV); moderator – Kārlis Vērpe (LV)
13.04. – Adam Mazur(PL), Lecture called; "What Does A Woman Want? Thoughts On The New Polish Photography".
20.04. – 16.06. – Guillaume Martial, Zacharie Gaudrillot – Roy, Morgane Denzler and Manon Recordon (FR), Exhibition, 'Public = Private' at Art Space 'Brīvības 75' in Dailes Theatre
Or go to: http://rpbiennial.com