15 · 03 · 2017
Nordic Film Festival in Beijing: Passion & Perils – Tickets Sold Out 1 Week Before Opening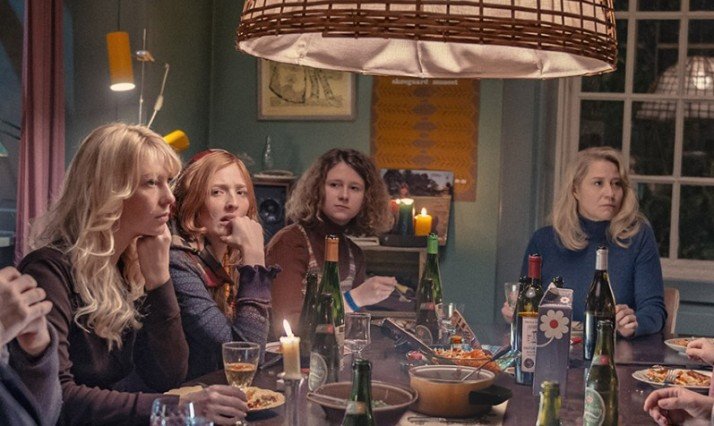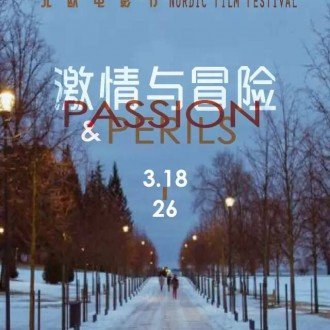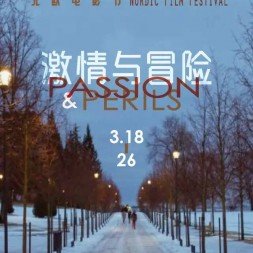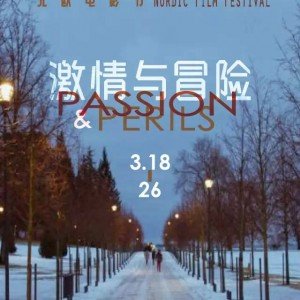 Together with the Nordic Embassies in Beijing and the Nordic Film Institutes, Danish Cultural Center in Beijing is proud to present the first Nordic Film Festival in China from 18-26 March 2017.
The program is diverse and made up of significant and carefully selected films from Denmark, Norway and Sweden. Together with 12 feature films the festival will present a series of talks thus providing the audience an opportunity to get acquainted with the Nordic way of thinking, while at the same time be touched by the great stories and the sense of wonder, that is at the core of film.
Historically, Scandinavia has made a disproportionately large contribution to World Cinema, and the particular Nordic way of approaching the art form is widely acknowledged and celebrated amongst film lovers and professionals all around the globe. Film directors like Carl Th. Dreyer, Ingmar Bergman and Lars von Trier have all contributed in significantly ways.
Daring and refreshing
Through 10 intense days the Festival will show a diverse program of 12 significant and carefully selected films from Denmark, Sweden and Norway.
The films range in different genres and budgets, but they all have one thing in common: They are handling their respective themes in a daring and refreshing way making an important contribution to World Cinema. They challenge the way we think about friendship, love and the many wondrous stages of life during spectacular performing and artistic courage playing with the expressions of the medium.
The festival will kick off with the award-winning film Kon-Tiki by Joachim Rønning and Espen Sandberg, noticed and acknowledged for its adventurous and visual impressing storytelling. Silent Heart by Bille August and The Commune by Thomas Vinterberg, both acknowledged for their strong and touching performances, are among the Danish works.
Each day the program contains a mix of films from the different countries making a great opportunity to experience a big range of visual artworks over a single weekend.
Passion for storytelling
In addition the screenings will be supported by a variety of talks and lectures from professionals about their perspectives and experience with filmmaking and storytelling. Passion for the good story and the way it affects the audience are the very essence of their work, which they will share at this special event.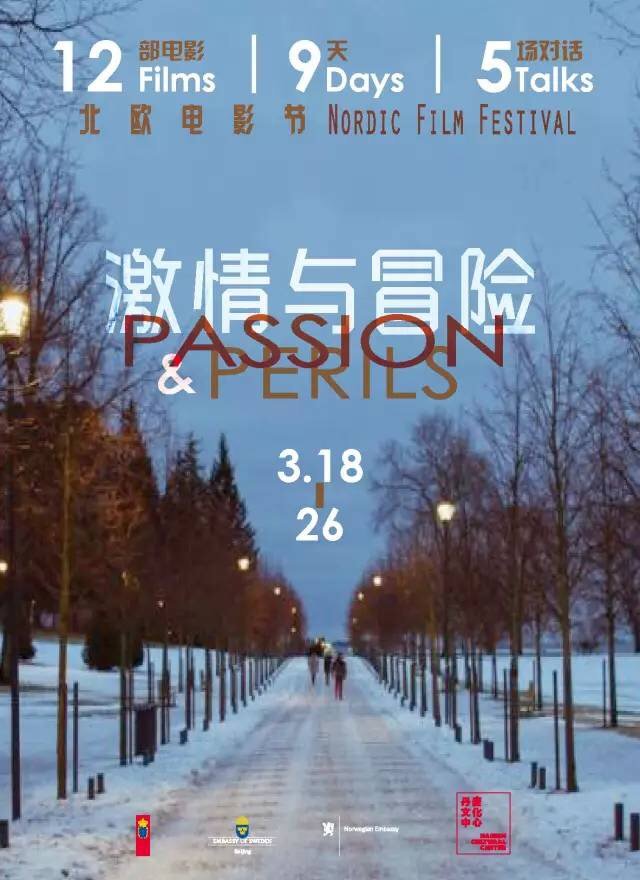 Film overview
Denmark
– Silent Heart (2014) by Bille August
– Hush Little Baby (2009) by Hella Joof
– The Commune (2016) by Thomas Vinterberg
– Key House Mirror (2015) by Michael Noer
Sweden
– Hotel (2013)
– Stockholm Stories (2014)
– Ego (2012)
– The 100-Year-Old Man Who Climbed Out Of The Window And Disappeared (2013)
Norway
– Vegas (2009)
– Kon-Tiki (2012)
– Kiss Me You Fucking Moron (2013)
– The Man Who Loved Yngve (2008)
Venue:
Danish Cultural Center
798 International Arts District
706 Beiyi Jie
2 Jiuxianqiao Lu, Chaoyang Qu
Beijing 100025
T: 8610 – 5762 6100