05 · 10 · 2016
Body/Mind Festival: Martyna Miller Performance Based on 'The Perfect Human' by Jørgen Leth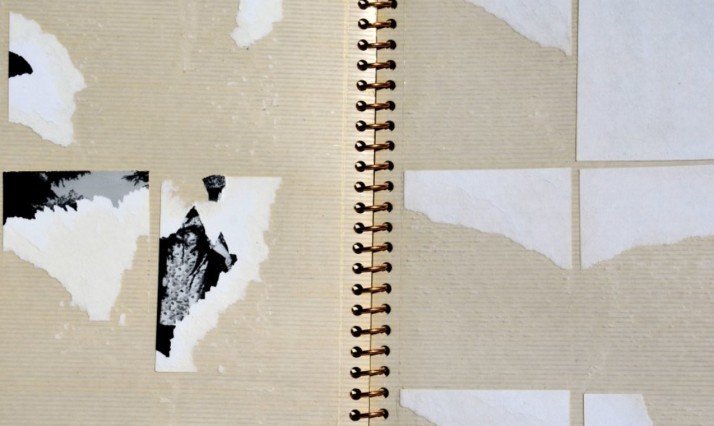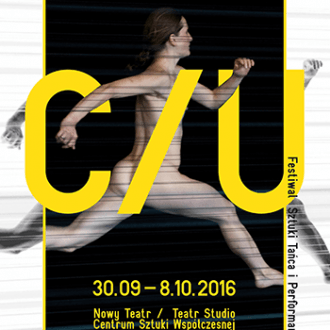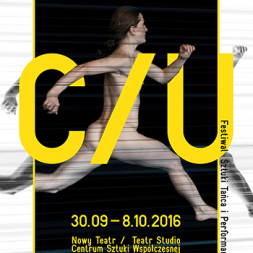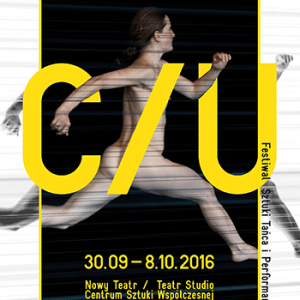 Martyna Miller's dance performance The Perfect Human – interactive motion machine is based on the surrealistic short film "Det perfekte menneske" (The Perfect Human) fra 1967 by Jørgen Leth and consists of ten performers trying to upend the dividing line between production and consumption, between the performance piece and its audience.
Miller consciously transcripts the film into the language of performance theatre in order to touch on the intimacy of an encounter between the actor and the creator, which is further enriched with an additional element – the viewer mediating in this contact.
Festival Description of the performance
Theatrical space is similar to the cinematic one in one respect: in both cases there is a clear division between the onlooker and the one that is being looked at. The role of the onlooker is played by a camera in a film and a viewer in a theatre, while the position of the one being looked at is almost always taken by a performer.
The moment when an image is being created is intimate, processual, and based on a process of interchange and contact. The moment when a work is being perceived is an act of consumption.
Ten performers in unmarked space where every gesture, call or cue is made available to the audience. The viewer has to position oneself towards the space, character or plot.
Perfect Humans. Interactive motion machine is written and directed by Polish anthropologist and performer Martyna Miller, a graduate of the Institute of Polish Culture in Warsaw and the Academy of Performing Arts in Sarajevo, and a grant holder of the Polish Ministry of Culture and National Heritage.
Jørgen Leth (born 1937) is a Danish poet, author and movie director who is widely considered a leading figure within experimental documentary film making.
Perfect Humans. Interactive motion machine is part of this year's Body/Mind Festival, which is an annual international contemporary dance festival in Warsaw, started in 1995. The idea of the festival is to create a platform for the most interesting trends and developments within international and Polish dance art and to support creativity and cutting edge talent and quality within this field.
The performance is supported by Danish Cultural Institute in Poland.
Perfect Humans – interactive motion machine
Friday, 07 Oct 19:00 and 21:30
Teatr Nowy (Foyer), Warszawa, ul. Madalińskiego 10/16
Admission: Free. Tickets are sold out.
Photos: poster of 15th edition of Body/Mind Festival, www.2016.cialoumysl.pl/en