20 · 11 · 2017
We Like We to the Festival Música Estranha 2017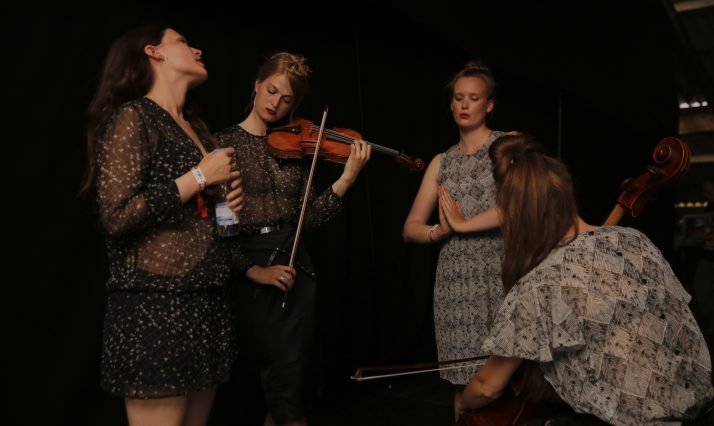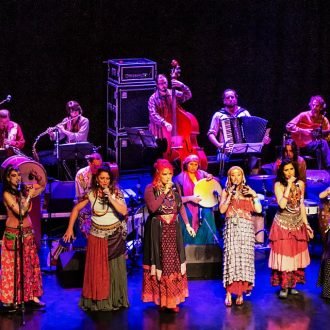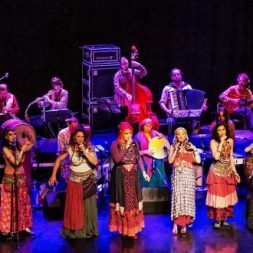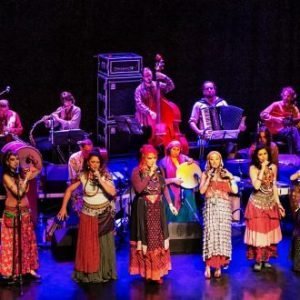 The Danish experimental group, We Like We, is the international attraction at the opening of the Festival Música Estranha
On November 22nd in São Paulo, We Like We will play at the opening of Festival Música Estranha. The female quartet with a background in classical music will also present their collaborative creation with the Brazilian group Mawaca, produced during a two-week artistic residency with the Brazilian artists.
One of the international attractions of the Festival Música Estranha, the experimental group comes to Brazil for the first time and performs three presentations, in addition to promoting an artistic residency of two weeks duration.
We Like We
Formed in 2014, We Like We is an experimental music quartet from Copenhagen that works with improvisation and collaborative creation within a peculiar combination of instruments. The group consists of Katrine Grarup Elbo (violin), Josefine Opsahl (cello), Sara Nigard Rosendal (vibraphone and percussion) and Katinka Fogh Vindelev (voice and effects). The four creators share a background in classical music and a desire to explore new sounds and musical styles.
Music: www.welikewe.com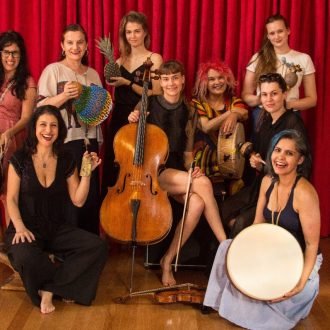 With the support of the Danish Cultural Institute, the trip to São Paulo offers We Like We a chance to work with the artists of Mawaca – a vocal group that recreates and interprets songs in more than 20 languages, and together they will exchange artistic experiences with improvisations, through the study of vocal sounds and percussive effects. The idea is to work with concepts already developed in the different cultural spheres and works of the two groups, and from there create something new.
The artistic match between We Like We and Mawaca is curated by Danish music manager Kat Jarby (Kaja Management) and Tiago Cury (BR), curator for Festival Música Estranha, in collaboration with the Danish Cultural Institute in Brasil. The residency is supported by the Danish Arts Foundation.
Kat Jarby dreams of more Danish-Brazilian music collaborations
About to complete 10 years of activities in Brazil the DCI proposal is to intensify the exchange between the two cultures and be a platform for the development of mutual cooperation actions in the fields of theater, music, dance, film and visual arts, now also as a partner of the Festival Música Estranha.

Program info
We Like We pocket show at Warm Up Da Haus
November 18th
Location: DA HAUS espaço independente (good idea to arrive early)
Adress: Rua Inocencio Unhate 66
Time: 17h
We Like We at the opening of Festival de Música Estranha
November 22nd
Location: Centro Cultural de Música Instrumental – Jazz nos Fundos
Adress: Rua Cardeal Arcoverde 742
Time: 21h
We Like We and Mawaca
November 25th
Location: Praça das Artes – Sala do Conservatório
Adress: Av.São João 281
Time: 19h
ARTISTIC RESIDENCY
We Like We and Mawaca
Period: November 13th-25th 2017
Location: Estúdio Mawaca | Rua Inácio Borba 483 (Chácara Santo
Antonio/Santo Amaro)
If you have any questions, you are welcome to contact us.
Danish Cultural Institute
Tlf: +45 33135448