10 · 06 · 2018
Transformation Festival in New York celebrates overcoming traumas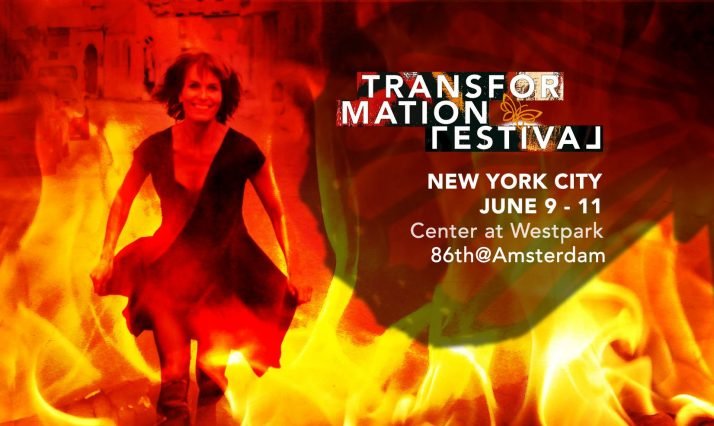 Transformation Festival in New York
The international Transformation Festival is first and foremost a cultural event featuring high-quality presentations of concerts, lectures, readings, workshops, installations, meditations and interactive happenings. Danish Cultural Institute is happy to support the festival founded by the Danish Vocalist Lotte Arnsbjerg and the American Composer Carman Moore.
Transformation Festival celebrates the overcoming of trauma and victimhood. This walk through flames comes in myriad forms and sizes, from personal to international.
Performance, music, lectures, shared experience, testimonials, power workshops and healing tools. Speakers and artists of all kinds seeking experienced evidence of transformation in the interaction with audience.
Art is the voice of transformation
The first Transformation Festival was presented very successfully over 4 days in Copenhagen's Theater Island in June 5-8, 2016. Since then, the festival has been held both in New York (Center at West Park, Manhattan) and in Denmark at several locations in mainly 4-day programs during which artists, musicians, therapists, survivors of traumas and other speakers have shared their testimonies, songs, and ideas on how transformation from life-threatening victimhood to a life of enhanced personality can be achieved.
Artists and Performances. Program, 9-11 June 2018
June 9
1.00 VEN. CHUNG LEE (KR) meditation
1.30 MEEJAH (KR) music as a tool
2.00 REHMAH KASULE (EAU) lecture
2.45 MARJORIE LIPARI (US) music prayers
3:00 DAPHNE DAHLIN (DK) body&breath
4.00 RTA (US) film & talk
5:00 RIC CHERWIN (US) emdr therapy
5.30 E. BRYGMANN/M. REDEKOP (D) theatre
6:00 MEEJAH (KR) concert
8:00 A. & A.KIRSEBOM (N) photo performance
9:00 DAPHNE DAHLIN (DK) body&breath
9.30 DELTA OF VENUS (RCH) music
10:00 M. ANDREASEN (DK) gender transform.
10.30 GROTOWSKI CHOIR (US) music
11.00 BOB BRASHEAR & FRIENDS (US) concert
June 10
5:15 VEN. CHUNG LEE (KR) meditation
5:30 DITTE H. MADSEN (DK) tapping solution
6:00 A. & A. KIRSEBOM (N) healing workshop
7.00 E. BRYGMANN/M. REDEKOP (D) theatre
8:30 G.O.D.M. (US) mulitmedia performance
9:30 PERVERT PARK – film (S)
June 11
1.00 VEN. CHUNG LEE (KR) meditation
1.30 DAPHNE DAHLIN (DK) body& breath
2:00 PREMIK (US) woodwind music
2.30 LOTTE ARNSBJERG (DK) workshop
3.30 E. BRYGMANN/M. REDEKOP (D) theatre
4:30 MARIANNA ROSSETT (US) piano
5:30 JAMES ILGENFRITZ (US) solo bass
6:00 H.JONES & G. MARKIE (US) flute&guitar
7:30 VIDEO ART – (DK) film
7.45 #METOO – NEXT STEP lecture
8.30 BOB BRASHEAR (US) solo
8.45 DISCUSSIONS
9.30 GOODNIGHT MEDITATION
More info on: www.transformationfestival.rocks
If you have any questions, you are welcome to contact us.
Danish Cultural Institute
1463 København K
Tlf: +45 33135448