17 · 09 · 2018
Rigas Cirks – a new center for contemporary circus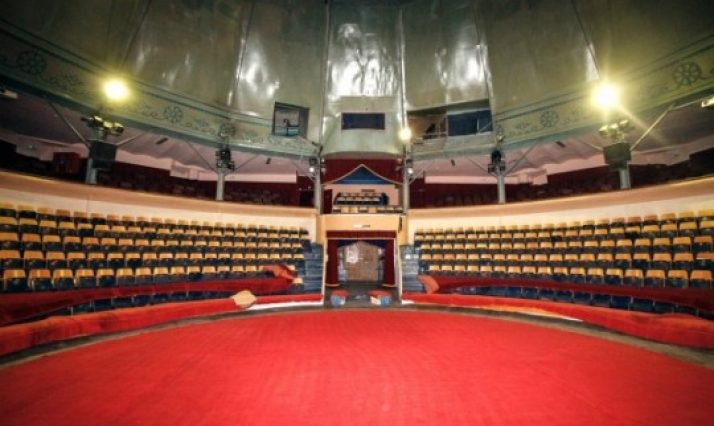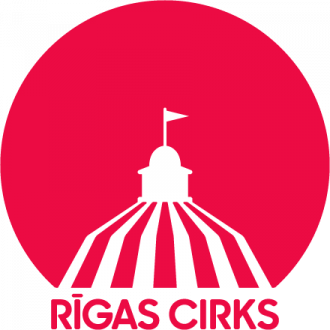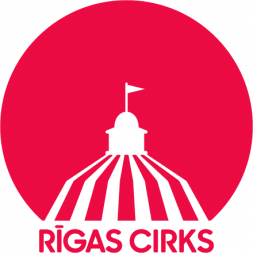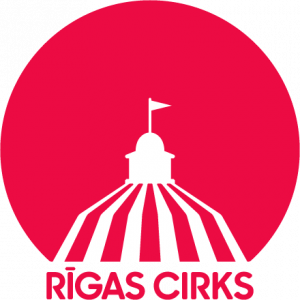 Rigas Cirks visited CPH Stage: Q&A with Māra Pāvula
At this year's CPH Stage, DCI in Estonia, Latvia and Lithuania had invited Rigas Cirks' Mara Pavula to Copenhagen to participate in the festivals international program. The visit was a follow up to the International Conference on Circus Education i Riga in April, where Danish circus education was represented by Søren Flor, Head Teacher at AFUK/AMoC, and Anne Mette Nørskov, Coordinator at AFUK/AMoC, that is based in Copenhagen.
Rigas Cirks – you hardly need to say any more – your mind is swept away to a world of joy and excitement, laughter, the smell of wood shavings, clowns tumbling around, dogs doing tricks, beautiful horses, massive elephants … But this is a glimpse of what Riga Cirks used to be. The circus building in the capital of Latvia is one of the oldest circuses in Europe, with their first season beginning in 1888.
In 2018 a sketch design competition for the renovation of the historic building was launched, and the house will undergo a transformation to a multifunctional art centre and a contemporary venue for circus.
So how to start a new era for circus in Riga?
Rigas Cirks has an ambition of becoming a Baltic center for contemporary circus, with a focus on circus development for the whole region. We talked with Mara Pavula, who is Head of the Circus School, about Rigas Cirks' mission and her impressions of CPH Stage and plans for collaborations with Danish artists:
Are there any of the performances at CPH Stage, that left a special impression on you?
I went and saw "Mass", and I dont know …  if I like the using of animals who don't have their own language – to use them for your own ambitions fulfilling. So I have a lot of questions to how it can make a point using worms.
2.000 living beings in a show – well I didn't like it, when I went there, and I didn't like the research behind it.
What is you expectations for CPH Stage?
First I really want to discover more of the Danish field. We have quite close connections with both Sweden and Finland, and we have been bringing a lot of Swedish and Finnish artists to Latvia.
But it is only recently, that Dynamo and AFUK have joined the Baltic Nordic Circus Platform. I think in Denmark it is still an emerging platform. I will take a look into what it is, and meet a lot. In Latvia we are in the beginning as well.
Why are you looking toward the Nordic countries?
Mainly because of Baltic Nordic Circus Network. Through it we have become used to work with Nordic partners.
The circus is strong in the Nordic countries, as it is strong in the South. But France and Spain, Australia and Canada is not really my type.
In the performances there are a lot of codes that are similar. I find it easier to present nordic countries. When it comes to serious theatre. The capacity of the nordic countries for depression is amazing.
And then it also comes to funding. Most of the culture in the Baltic States is living of funding from the Nordic countries. It kind of creates a framework for collaboration.
You are working on something new for Rigas Cirks? An international residency-program?
Yes, it is going to be a multidisciplinary residency. It doesn't just have to be circus artists.
The residency call will be open in the summer – also for the Danish artists because it is supported by KK North. In this residency we can only welcome artists from the North.
Read about the residency program
When you look at contemporary Latvian circus  – What is your wish for it?
My aim for circus hasn't really changed since 2012. I aim for creating an infrastructure for the development of the field. We have very few artists.
It is really to respond to a need. There is no other structure for circus than us. No other institutions working for structuring this field. So we automatically take this on us. There is no education, no training – we have to do this (edit. with a circus school).
At the moment it is like this, if someone goes abroad to be educated, he or she doesn't have a place to come back to work in Latvia. This is what we are aiming for. I dont think we are able to create a new generation of circus artists …
But I really think that Riga has a potential – and can be a good place for circus artists to live. Similar as Brussels did it. It seems easier when you have an education.
Riga is a geographical centre. It is comparably a very cheap and a very nice place to live.
I believe we could create a community for international circus artists in the Baltics. Riga could be a place for artists coming from other countries – most I believe will come from the Nordic countries, because the lifestyle is similar. It is easy. That is what we can do to grow a community.
Besides the artist in residency for professionals, what else are you doing at Rigas Cirks?
At the moment we work a lot with amateur circus. You need this pool of practitioners, so that at least one of them is thinking that "I might want to get it to this school".
Rigas Cirks circus school is very popular among families with classes for kids. The element of training kids to perform only for their own pleasure, self confidence and joy – is an important tool. And hopefully some of them will continue the circus tradition in a new way.
What is the new in contemporary circus?
More choreography and reproducing earlier shows (normally you don't show a circus performance again). The division between the genres is so blending. Often you can't see if it is a dance performance or circus. I often say that what differs os the schooling. If the schooling is from circus, then you can talk of contemporary circus.
It seems like it is not until now, that circus has started to relate to the world, and I hope it will make circus more meaningful.
The first residency artist in Rigas Cirks is the Stockholm based Alexis Akrovatakis. Here you can read more about his work.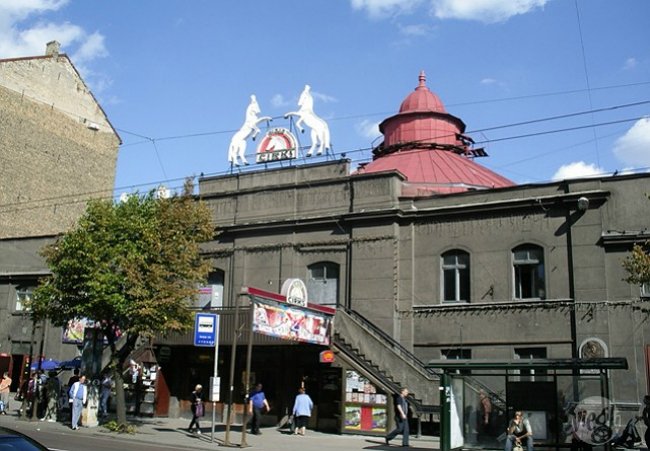 If you have any questions, you are welcome to contact us.
Danish Cultural Institute
1463 København K
Tlf: +45 33135448