11 · 10 · 2018
Nordic Weeks – Nordic Cinema Festival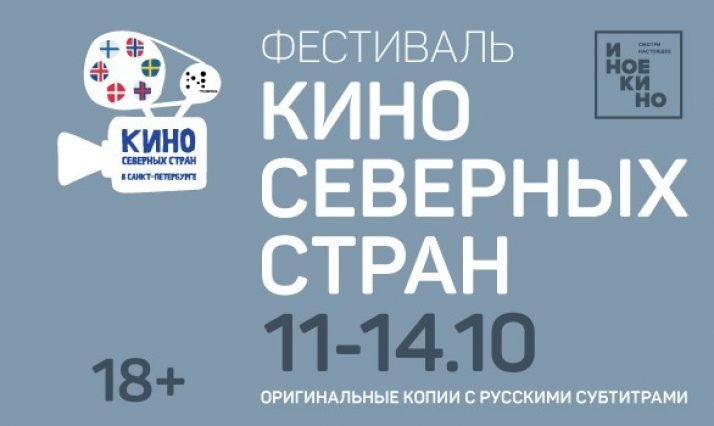 As part of Nordic Weeks, Nordic Cinema Festival presents contemporary Nordic films in Russia
From October 11th-14th, the Nordic Cinema Festival is held at the Aurora movie theater,as part of the Nordic festival Nordic Weeks. The Nordic Cinema Festival presents eight of the best recent films from Sweden, Norway, Finland, Iceland, the Faroe Islands and Denmark for the audience of St. Petersburg.
The common theme of the Nordic Weeks activities this year, are "Neighborhood". This theme has also been considered when choosing the films for the Nordic Cinema Festival, exploring relationships between people who have chosen or are forced to live together. All the films on the program are important contributions to contemporary Nordic cinema, and for most of them, the screening at the festival will be their premiere showing in Russia.
All films are screened in the original language with Russian subtitles.
Films at the Nordic Cinema Festival
Even if thematically tied together, the program offers eight truly different films. Among them are the critically praised "Winter Brothers" (Vinterbrødre, 2017) by Hlynur Pálmason, a biopic about Astrid Lindgren "Becoming Astrid" (Unga Astrid, 2018) by experienced Danish director Pernilla Fischer Christensen, and "Dreams by the Sea" (Dreymar við havið, 2017) by the Faroese director Sakaris Stórá.
The other films on the program are:
And Breathe Normally (Andið Eðlilega, 2018), Isold Uggadottir
The Violinist (Viulisti, 2018), Paavo Westerberg (includes a Q&A with the director)
The Barrel (Tunnan, 2015), Jowannes Lamhauge, Jonfinn Stenberg
The Valley (Dalur, 2016), Heiðrikur á Heygum
Utøya (2018), Eric Poppe
The Nordic Cinema Festival is held in cooperation with Inoekino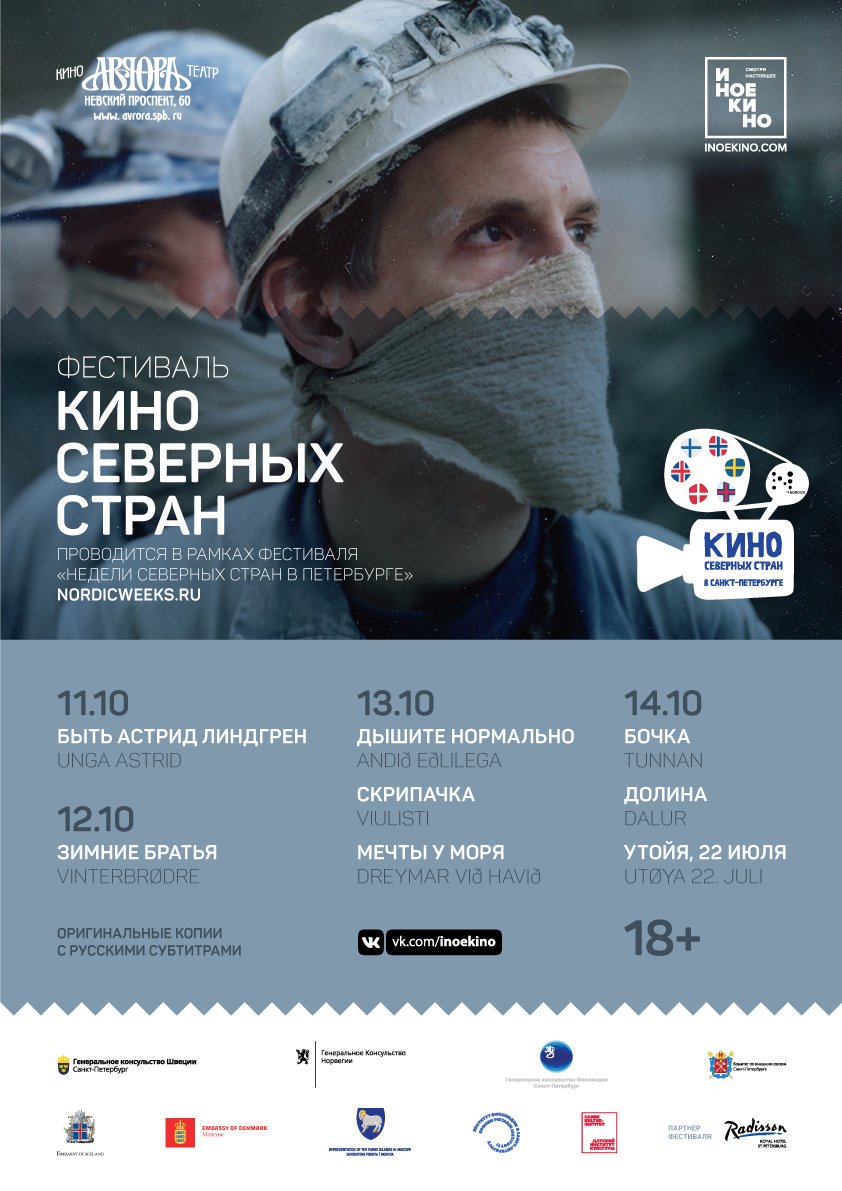 If you have any questions, you are welcome to contact us.
Danish Cultural Institute
1463 København K
Tlf: +45 33135448