08 · 10 · 2018
New Music never stands still – Interview with the Brazilian Composer Valéria Bonafé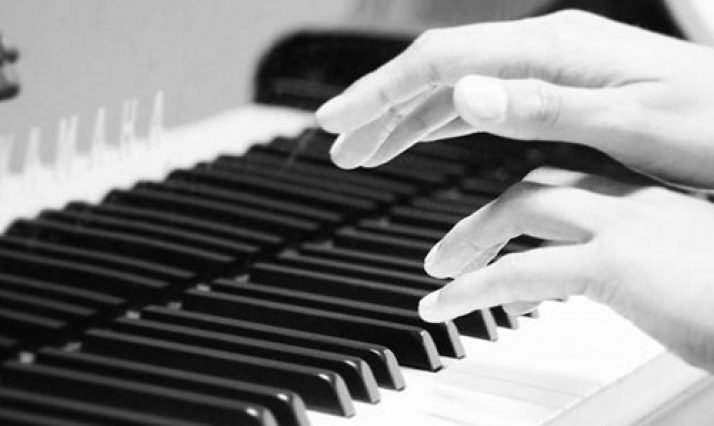 New music never stands still – Interview with Brazilian Composer Valéria Bonafé about her piece for Scenatet
This summer in connection with KLANG Copenhagen Avantgarde Music Festival the Brazilian composer Valéria Bonafé (b. 1984) visited Copenhagen on a 2 weeks artist-in-residency program to begin a collaboration with the Danish ensemble Scenatet.
Music is connecting Denmark and Brazil
How a composer and an ensemble from each part of the world ended up being twinned in a Danish-Brazilian musical collaboration is a long story. Since DCI opened up in Brazil in 2008, music has been a natural focus of the Institute.
In order to encourage Danish-Brazilian musical bridges within experimental or new music DCI in Brazil has formed a collaboration with the São Paulo based festival Musica Estranha's Director Tiago Cury, and in Denmark together with Kat Jarby, Manager at Kaja Management.
After her visit in Copenhagen, the next step of the project will unfold in Brazil. Valéria is composing a piece for Scenatet, a piece which will be performed in Brazil in 2019 by Scenatet.
Look out for Valéria Bonafé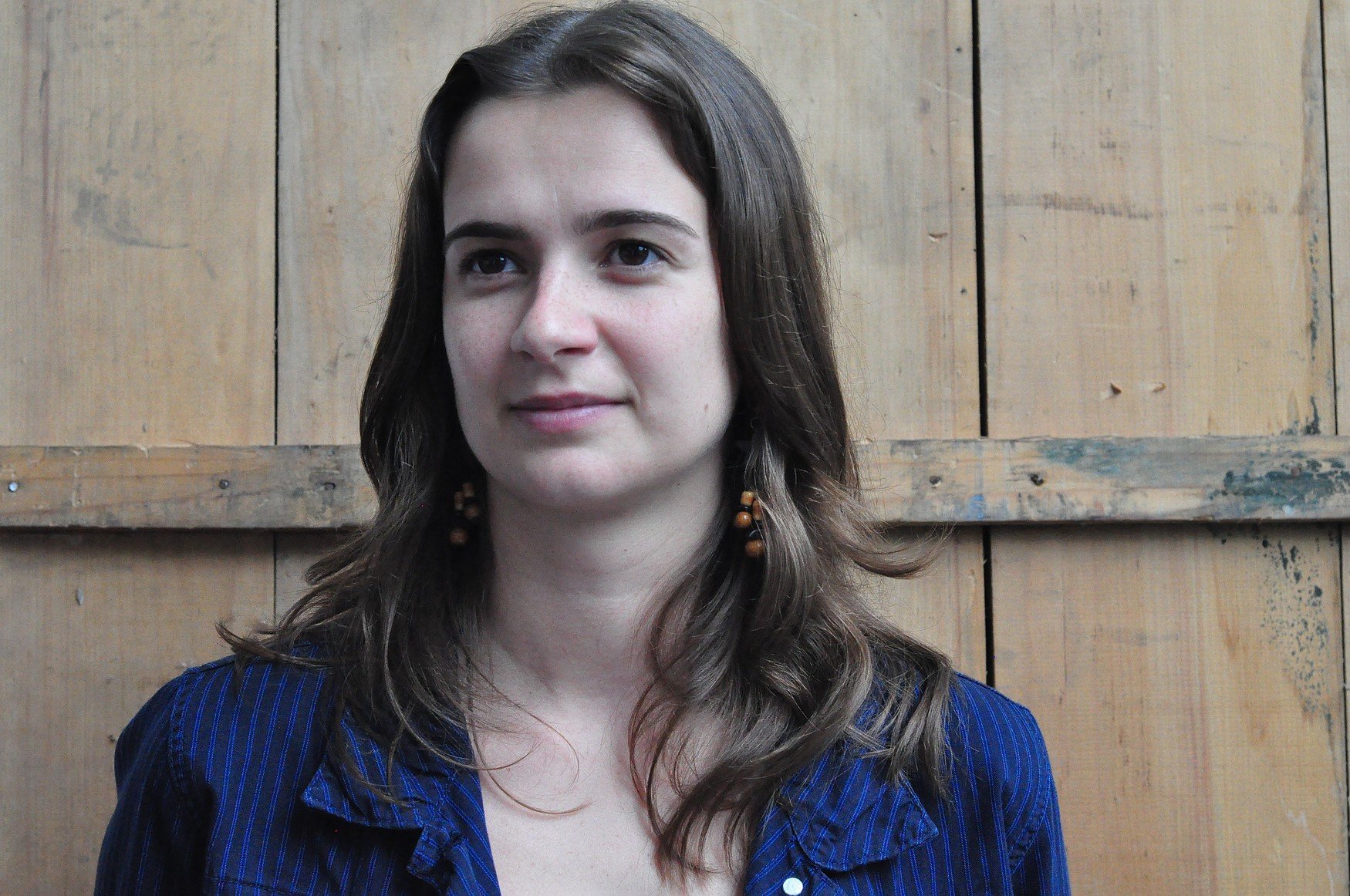 Feminist, left wing, A+, likes cashew nuts, soccer
On her website Valéria introduces herself as "woman, feminist, left wing, brown (eyes and hair), A+ (blood type), educated in São Paulo and Stuttgart, likes cashew nuts, water, soccer and more".
She is a teacher and a composer, still connected as researcher to the University of São Paulo. She is young and both playful and seriously engaged in her work.
We meet her in Copenhagen in between meetings with Anne Berit Asp Christensen and listening to Scenatet, who are busy rehearsing for the festival, where they perform "Aspern Suite" by the Italian composer Salvatore Sciarrino.
"I am just listening – and trying to get to know the musicians. They are so concentrated in this performance! It is a wonderful piece. And a very beautiful staging. It is a good opportunity to observe how they work", she tells.
On her website we notice, that she invites for collaborations –  is this common for composer?
"Nowadays it is quite common to be open for collaborations", says Valéria. "It is hard to work alone. You might have an idea of a composer from the 19th century – who is working by herself at her table, and it is so sad ..." She says with a smile.
"In the project with Scenatet, I want to do a more collaborative thing. I have done this in my two last pieces. Of course I have some ideas in the beginning, but I try to find a way to open up and explore, what the musicians think, and what they want to play. What kind of things, they are interested in?
It is so strange, when you are working on a piece for maybe four or five months and after that you just give it to someone that you don't know. Aterwards you work together for one-month maximum. In fact, you don't have much time – and actually it is not even common, to work for a whole month. Usually you have three or four rehearsals, so you don't have time to establish a deep connection. I believe this is bad for the piece".
Despite her young age, Valeria has already composed and had played several pieces. She says she has been very lucky, but you have the feeling, that there is seriously amount of work and a strong willingness to experiment behind her socalled "luck".
"In São Paulo we have a good scene for contemporary music and composition. We have very good composers, musicians and festivals. So you can have many opportunities, but we don't have much money. That's a problem.
I am connected to the university and therefore I have some kind of support.
I teach at EMESP which is a kind of a conservatory. Actually it is more a technical school, but with the same structure as a conservatory. And at the same time I am still connected as researcher with the University of São Paulo.
I have been lucky and I have had several of my pieces played by wonderful soloists, ensembles and orchestras. Nowadays, I have a commission one or twice a year".
Valéria works closely with friends or musicians close to her as part of her research and to develop her music. She prefers, when musicians and the composer can work close together on a project.
"We are sharing poetics and personal views of music, but sadly we don't have much time to go deep. We have these very short and fast movements in contemporary music. Everybody wants new commissions and new pieces, and it is very difficult to have the same piece played more than one or two times. I think the scene of contemporary or experimental music is very focused on new things. Of course it is important to have commissions and new challenges – after all, you are creating. But we also need support for old pieces. And by old, I mean last year!"
Valéria likes to have time to work with the musicians, because it makes her feel energized. When she is composing alone, it is "ok", she is also having fun, but still alone … By sharing her work with other people it gives her the feeling, that they are performing the piece together. This is for her the main idea with composing.
"I think it is nice when the musicians have the opportunity to contribute with their own vision. For me, it is okay, if the musicians say: "Oh, maybe you could use some of this here". I think, this is wonderful, because, you as composer are not playing the instrument, you are not doing it all by yourself. And I think for me as a composer, it is important to have this process of learning.
For me the question is not to be so restricted with the score. But I also like when the musicians go in details. I like when the musicians go really deep inside the poetics of the piece. And if he or she needs to change something to do that, is it fine. For me it is ok, if I listen to something different from, what I was thinking in the beginning. But only if it has some proposal, otherwise it is just a bad interpretation."
Did you know Scenatet before the collaboration, and what are your ideas as a start for the piece?
"No, I didn't know the group before this project. After Tiago Cury invited me, I started to take a look at their website. I saw all their videos, and everything I could. And here in Copenhagen I am attending their rehearsals. They are preparing this piece "Aspern Suite" by the Italian Composer Salvatore Sciarrino.
During my time here, I had some thoughts, I took notes and I had the opportunity to talk to Anne Berit about the main idea of my new piece. And I will try to establish some kind of connection with them during the next months, talking to the musicians by using WhatsApp, email etc. I want to understand, how they could relate to the general thematic, I am trying to work on. What they think about it? And if it is possible, I would like to use also their ideas to build the piece.
It is the first time I have the opportunity to collaborate with a group, that is working with musical theatre and using the scene in a consistent way. For me it is very challenging, and I am very happy to have this opportunity, because I feel it is connected with something I was researching in my last pieces.
Since now, I have been working with purely instrumental music or with electronics mixed into the pieces, but never with the scene. But actually in my last three works I fell, I was trying to approach something like this.
In 2015, I composed a piece where the musicians were spread around. The audience were invited to walk around during the piece. It was a long piece – 30 minutes. So you have time to walk and listen to each of the musicians. It was a site specific piece and it was the first time I think I really could think beyond the idea of a traditional music stage."
Is there something specific about Scenatet, that inspires you?
"They seem like a family and very connected with each other. I could see that they are working intensely with very small details. This it pretty cool. It is not only pure sounds, it is the meaning, the context. Sometimes you have very good groups. They are able to play very difficult scores, technically. But I like when they think about the meaning of the composition, of a specific passage of the composition. This needs time and space to happen.
I think Scenatet is really taking care of this idea of "presence", and how everything is connected to this. For me, that is very important. I don't like to listen to music closing my eyes. I don't think it is good to disconnect our senses. Vision is important to listening.
In this piece, I want to work with the sense of touch, inspired by a text by the French philosopher Jean-Luc Nancy entitled "Rühren, Berühren, Aufruhr". The text is a beautiful reflection on otherness, about the inherent condition of one subject being exposed to the other, to the touch of the other. It is a very good text and I want to deal with it musically"
Which other themes do you address in your music?
"I try to work on subjects, that are going on in my own life, actually. In my recent pieces, I am working on a more biographically approach, more personal. I like to put myself, my own history on it. It is a good way to show your marks, who you are. – I am from Brazil, I am a white woman, medium class, connected to a university. So I have my biographical marks, and I think it is important to make them explicit. Composition is not a neutral space. Music is not neutral sounds. It is very marked by who you are."
So – Feminist, left wing, A+, likes cashew nuts, soccer.
Extra: About KLANG Festival and Copenhagen
Your best experiences at KLANG Festival 2018 in Copenhagen?
Holland House in DR koncerthuset – I love this piece (Berios' Laborintus II)!
It was really nice to hear it in a concert. I was studying Berio´s music at my master, and I like his work very much. It was a very beautiful concert, a wonderful performance, and the quality of the sound in this place was simply amazing.
Also a concert by young composers – Ensemble Aksiom. I liked very much this piece by Danielle Dahl and also the pieces by Lisa Streich and Kaj Duncan David. I was taking a look at their bios and I saw they are my age, my generation. The ensemble played very well with much energy.
Inspiring venues in Copenhagen?
Tonight I am going to visit Mandagsklubben – it's not included in the Festival. It is a place for free improvisation. I am looking forward to this.
If you have any questions, you are welcome to contact us.
Danish Cultural Institute
1463 København K
Tlf: +45 33135448