14 · 06 · 2018
INTERVIEW: Films breathe new life into the works of Bournonville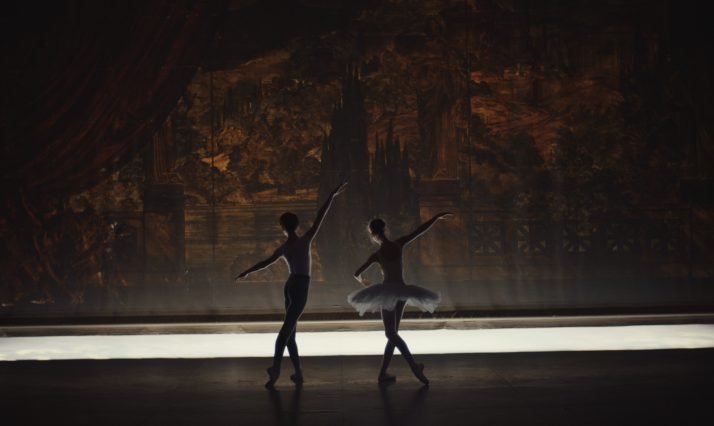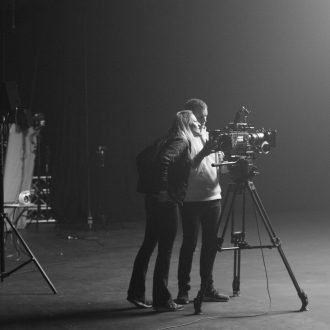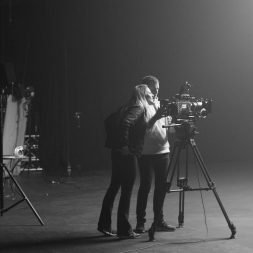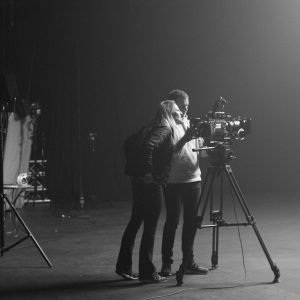 Signe Roderik carries on ballet tradition – and updates it – with films about August Bournonville
Signe Roderik is the director of three current films about the proud Danish school of ballet, rooted in the works of ballet master August Bournonville. By making these, she has changed lanes professionally, from being an acknowledged photographer to becoming a film director. What motivated this change of occupation, why has she focused on ballet, and what does the classic ballets attribute to our time?
Dedication is a recurring theme, when speaking with Signe Roderik. Her own dedication to her craft and the subjects she handles shines through every word, and other people who are equally dedicated to something inspires and fascinates her. In her work as a photographer, she has captured countless moments of brilliance produced by unflinchingly dedicated professionals in different fields. The kind of person that is so focused on perfecting their skills that they forget they are being photographed. Through the years, her subjects have counted opera singers, Michelin chefs and ballet dancers. Now, ballet has captured the attention of Roderik to such a degree that it has led to her choice to direct movies.
"Ballet is art without words – it has movements, looks, bodies and music that transports you to different places. Being able to experience something intuitively instead of understanding it with your head intrigued me. It still does."
A specific experience with a group of dancers was what made Signe Roderik start working in a new medium, wanting to shed light on the art form of ballet and the tradition of the greatest Danish ballet master August Bournonville in particular.
"Ulrik Birkkjær, one of the principal dancers at the Royal Danish Ballet, invited me to New York in 2015 to document his Bournonville Celebration tour (a group of dancers from the Royal Danish Ballet performed at the Joyce Theater in New York in 2015, ed.). That trip gave me the impulse to begin work on the films. Maybe, it was only then I realized what a unique cultural heritage we have in Denmark with the works of Bournonville.
To see the Americans react the way they did to the dancers and the world of Bournonville was very touching. Through the eyes of the New Yorkers, I obtained a new perspective on something I may had been taking for granted until then."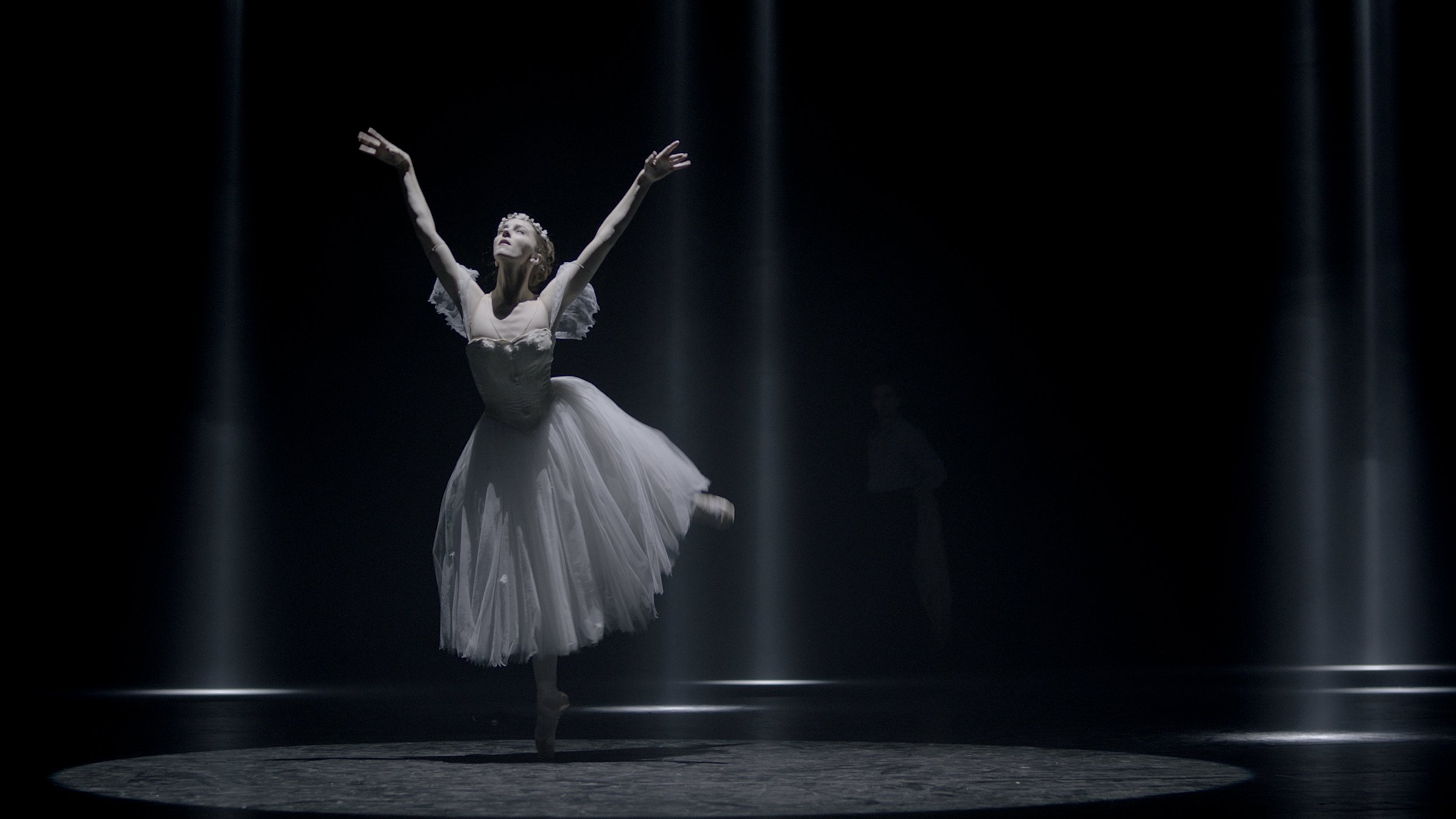 "The experience in New York became an eye opener, which made me say: hold on, there might be something here that we owe our attention, so we can maintain the tradition and expand its reach. But it also needs to be challenged and grappled with. Great classics can be tested quite a bit, we have to keep approaching them in new ways, because NOT doing something with them may be the worst service we can do them."
A fragile tradition
So what makes Bournonville's Danish ballets special compared to classics from other countries? Maybe the most important aspect is that the performers dance for each other and with each other. Something that resonates with Danish ideals about communities. The ballet tradition of other countries often focuses on the solo dancer and the spectacular, in the Bournonville style nothing can look forced, expression is understated. This is also to underline the importance of the story, making sure that the dance does not get in the way of following it.
Furthermore, the company maintains a place for the "retired" dancers, who play the parts that consists solely of mime with no actual dancing. Companies from abroad Denmark is typically comprised entirely of younger dancers. Including the more experienced dancers provides an opportunity to present much more powerful character parts in the performance, compared to what a company full of young dancers can muster. This special quality of the Royal Danish Ballet has been put under pressure recently, as the status of the so-called character dancers has been changed from being regular employees to working under freelance conditions.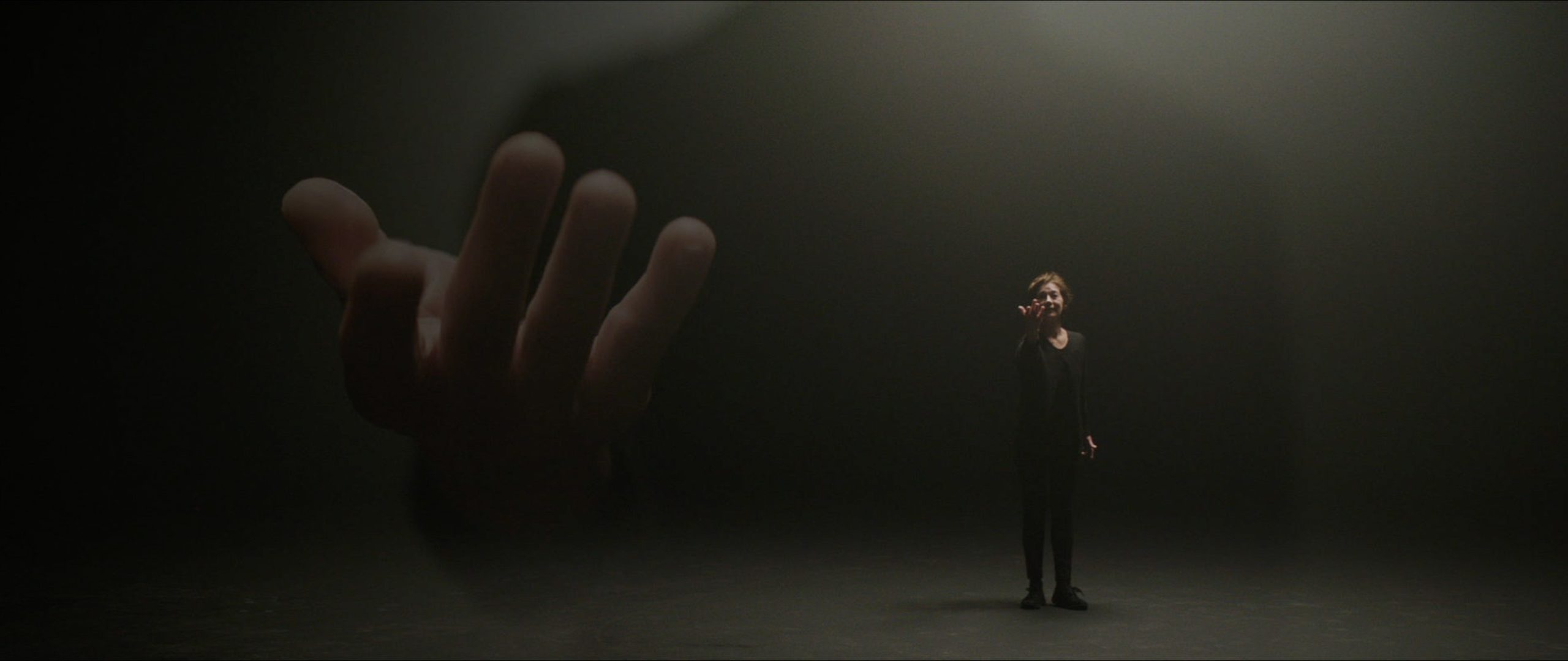 As Signe Roderik explains, a tradition like Bournonville is very fragile. It is an art form of the moment, which can not be written down like e.g. the score of an opera.
"Dance is so driven by the individual performer and how it is staged. If it is not danced in a particular way, that way disappears, giving way to something new. It is a vulnerable art form."
This is partly the reason Roderik, spurred on by her New York experience, started doing her part in keeping the heritage of Bournonville alive. The purposes have been to challenge the way the classics are presented to the audience, celebrate the works and the style as the cultural treasure that they are, and take care of maintaining the tradition. But the aim was also to "package" the ballet for an audience that would not normally be in the front of the line for the Royal Danish Theater (the home of the Royal Danish Ballet). It was to fulfill these purposes she turned to the medium of film.
"My ambition was not just to fulfill the needs of the part of the public that is already interested in ballet. It was important for me to reach beyond the core of the ballet-going audience, and engage with people who had never seen a ballet before or did not know who Bournonville was – hopefully touching their feelings."
That she has achieved what she set out to do has been clear from the feedback she has received, from ballet lovers as well as from the people that experienced the art form for the first time, all moved by her vision for the ballets, in different ways.
From searching to telling
For Signe Roderik, the transition from photography to film represents a shift in her approach to her subjects as well. In her photographic work she has been influenced by a desire for taking non-staged pictures, trying to find the particular angle, that special light or that very unique moment that let her capture some of the essence of the subject she was portraying. Consequently, there was not a lot of planning involved in the process when Roderik explored the world through the camera lens.
"The film work is radically different. It has been truly different for me, because I wanted to do more than just take the camera and find a subject to unfold itself for me. There is a story I wanted to tell with my films and for this reason planning and preparations was key."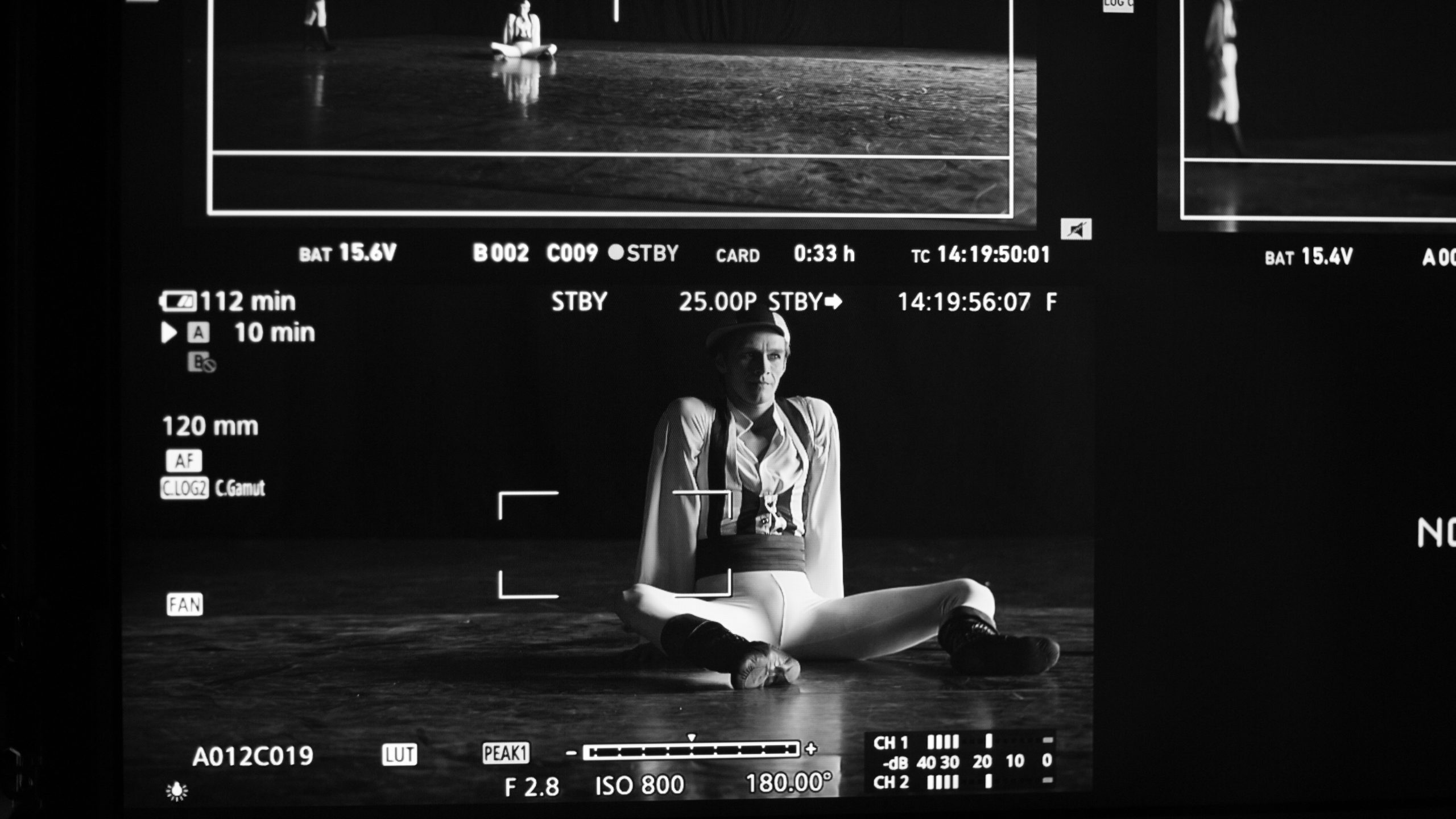 In the first film "Bournonville Today" the focus has been the special way the ballets of the master tells stories. The sounds and sights of the film revolves around the questions of what makes Bournonville special and why his stories can still have an effect on the audience of today. In it, leading experts on ballet from both Denmark and abroad talk about Bournonville's works and his world, while prominent dancers from the Royal Danish Ballet performs three dance sequences.
Besides reinterpreting the great classics, working with Ulrik Birkkjær and former solo dancer Sorella Englund, and preparing with the dancers of the film, Signe Roderik also worked closely with the film crew, to uncover how to film the performance so the audience would have another experience than you get in the theater.
"That was my biggest challenge visually, I think. The thing that I kept on paying attention to. If you are not in the auditorium, experiencing the art of the moment – which I think is an enormous and unique experience – if you are not there, seeing it live, it needs to have something radically different to offer you."
One of the ways Signe Roderik has achieved that goal, has been to strip the performance down, so nothing remains but the core of the story being told. An approach that is in line with what she sees as the greatest strength of ballet.
The art of extraordinary moments
The aspect of ballet Signe Roderik wanted to highlight is what she thinks it does best: it holds up a mirror for our emotions without using any words, and in this way it creates moments that hits you instantaneously, making you feel understood.
"I think it opens up worlds inside yourself, and helps you understand other people as well. In a world with so many words and impulses around you all the time it is very special to be touched by something without words. It is right there, it is in front of you, and no two dancers dance alike, no two dancers interpret a piece the same way. That is really powerful, I think. That by a movement, a hand, a shoulder or a look, you can be moved to think "oh yeah, just like that". Even though the medium of film typically has words, good films can bring me there too."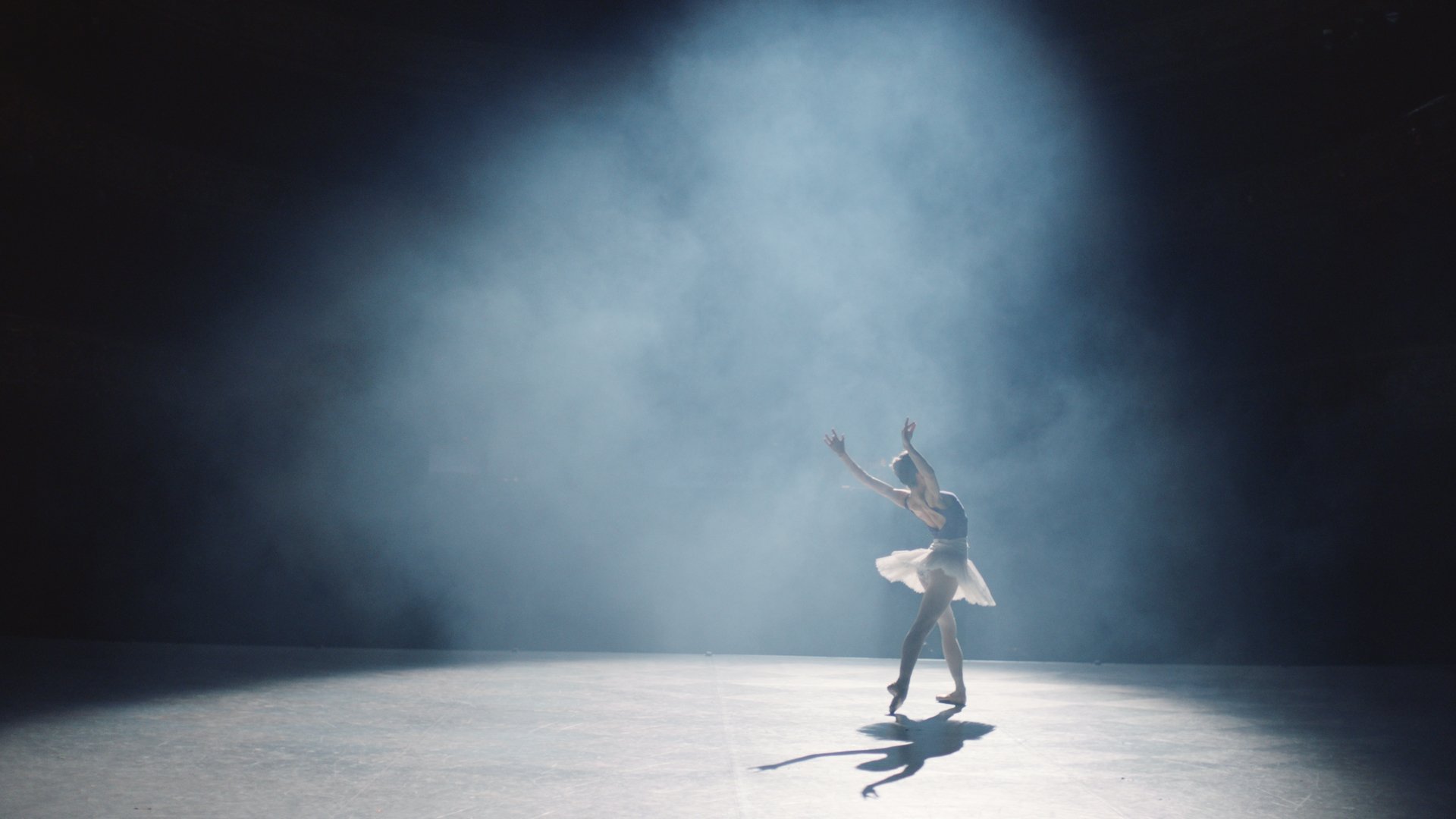 But even with its moments of clarity, the format of a ballet performance can have some drawbacks. In a full length ballet, spanning hours, some audience members will lose their engagement in the action for long stretches of less exciting pieces. Roderik thinks there is definitely something good about experiencing a complete story, with its highs and lows, but she feels the impactful moments can be a bit sparse in some performances.
"We do not have to make the classics so "efficient" that we only present the absolute highlights, I think experiencing complete works has to have a place. But I also think there is something exciting about taking these great classics and ask, what is the story here? How can we tell these stories today? Respecting the time in which they were created but minding the time in which they are experienced, can we present classics in a way that gives them new life without robbing them of their depth?
In a way, I am glad I have not been a performer myself, because maybe then I would not have dared to approach "The Sylph" (the most well-known of Bournonville's ballets, ed.) like I did for this film. Through the whole process, my own curiosity and the fact that I did not know that much about the subject has worked to my advantage, in a way. It has allowed me to work intuitively."
The facets of ballet
At the present, Signe Roderik's efforts has led to the creation of three films. As mentioned, the first one was "Bournonville Today", which tries to capture the essence of Bournonville's work, the second was "The Art of Silence", that portrays the older character dancers, and as of this moment, the finishing touches is being put on the third and final part of the Bournonville Trilogy, "When I Dance". "When I Dance" gives an insight into the youngest ballet student's relationship with dance and the Bournonville tradition. The first two films have already won awards for best direction and has been selected for several art, film and dance festivals around the world – e.g. in Los Angeles, St. Petersburg, Berlin and New York.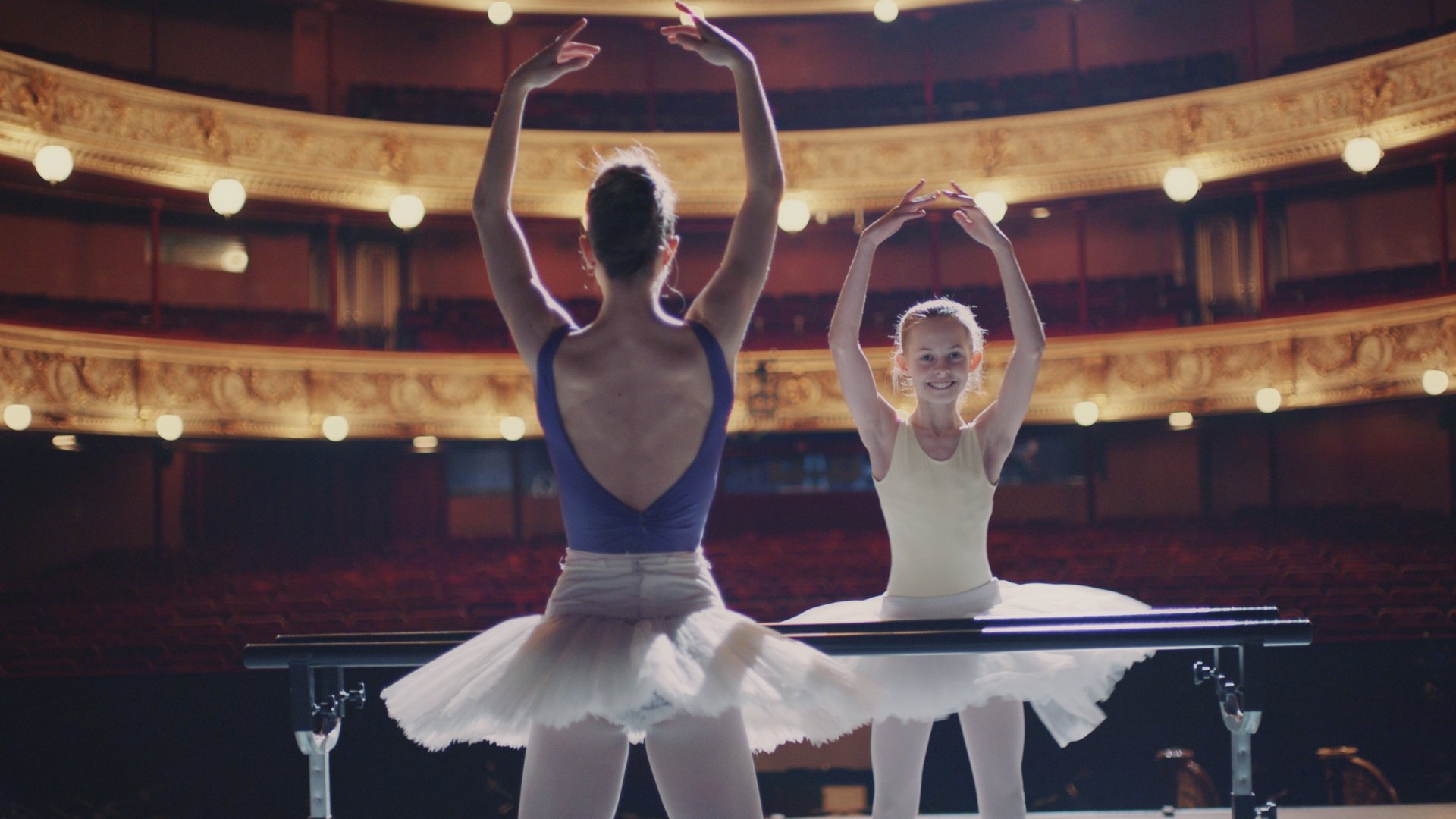 The complete trilogy constitutes a moving documentation of a piece of unique cultural heritage, showing its generations, stories and passed down knowledge. The films also bring to light how this cultural inheritance impacts the lives and work of the individual dancers, and how it affects its audience. It has been paramount for Signe Roderik to represent all generations of Danish ballet, and to avoid clichés in ballet coverage, especially when it comes to the young dancers.
"It was important for me not to show sore feet or ask all the usual questions, "what if you don't make it?", and so on. That was not my intention. The point was to say: what if we adults stay quiet for once and let the children speak?"
For this reason, Roderik employed a period of research with the children involved, allowing for them and her to work out what would end up on the screen, with the cameras turned off and in a relaxed setting.
"It has been a long process and the children has showed a lot of trust, giving a glimpse into their world for the rest of us and exemplifying why art is so important and why we can all learn from listening to what children has to say."
Having encapsulated the Bournonville theme with the assistance of three generations of ballet dancers, Signe Roderik is ready to take on new projects. She is not through with dance though. Her fascination still burns brightly and more angles need to be uncovered.
"I have a great appetite for more. I want to try out the feature film format and I might like to stage ballets as well. I would like to see how my take on "The Sylph" from "Bournonville Today" would work on the stage."
The production of a film portraying an older dancer is already under way. But Roderik also expresses an interest in working with other art forms, e.g. opera, to find out what makes them special, in the same way she has searched out the specific character of Bournonville's style. She wants to present our shared classical heritage to a wider array of people, especially children. Not necessarily to get them interested in ballet, but to give them a spark that inspires them to discover their own potential. That is why she is very thrilled that several libraries and schools have embarked on a cooperation with her, aiming not only to show the films, but to use them as a starting point to talk about art and culture with coming generations.
The work of dedicated people deserves to inspire others. That goes for the dancers and stage directors of the Royal Danish Ballet and it goes for film director Signe Roderik.
August Bournonville (1805-79) was the ballet master of the Royal Danish Ballet from 1830-77, except for two periods of leave from the position. Through his work, he founded his own school of ballet, still an important foundation for the repertoire of the Royal Danish Ballet. His choreography is marked by a lightness of expression, and the main themes in his stories are the importance of positivity and of attributing value to reality, contrasting with the typical romantic fondness for the mystic and supernatural.
Like many peers of his time, Bournonville was a patriot, and besides his ballets he wrote a small treaty on the treatment of veterans, among other texts. He was a close friend of H. C. Andersen and the two artistic spirits exchanged many letters, as evidenced in the book Digterens og balletmesterens luner: H.C. Andersens og August Bournonvilles brevveksling (The Whims of the Poet and the Ballet Master: the letter exchange of H. C. Andersen and August Bournonville) (Gyldendal).
Some of Bournonville's most well-known works are Sylfiden (The Sylph), Napoli (Naples), Et Folkesagn (A Folk Tale), Kermessen i Brügge (The Kermesse in Bruges) and Livjægerne paa Amager (King's Volunteers on Amager).
Text: Adam Kalkrup
All images are used with permission from Signe Roderik, and comes from the productions "Bournonville Today", "The Art of Silence" and "When I Dance".
If you have any questions, you are welcome to contact us.
Danish Cultural Institute
1463 København K
Tlf: +45 33135448