11 · 04 · 2018
First Lech Walesa Prize awarded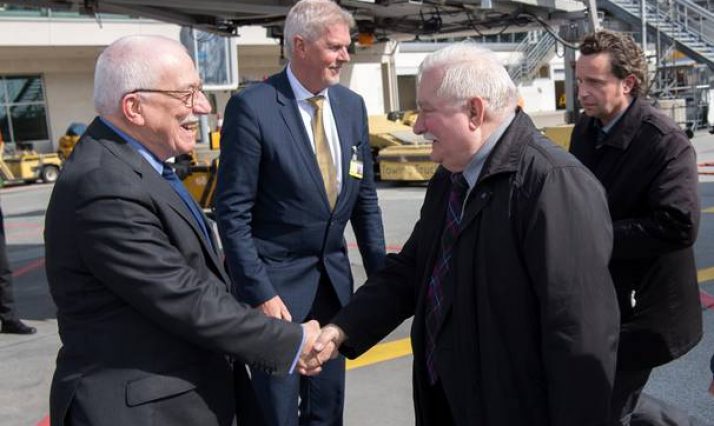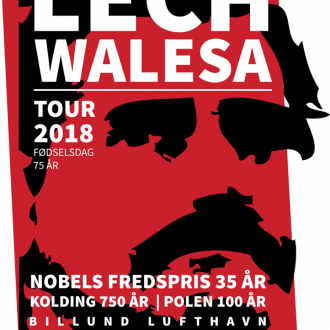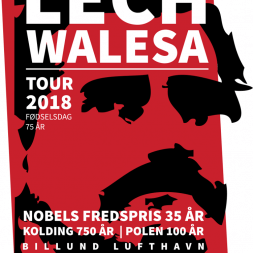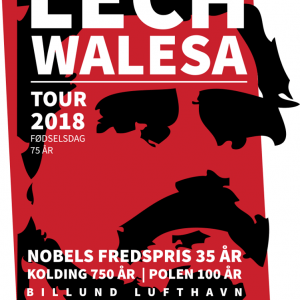 The Lech Walesa Prize
Former president of Poland and Nobel Prize winner Lech Walesa became the first recipient of the Lech Walesa Prize when he visited West Denmark april 7th-11th 2018. The visit celebrated the multitude of flights between Billund Airport and Poland, but the 750th anniversary of Kolding, Poland's centennial, Lech Walesa's 75th birthday and the 35th anniversary of Walesa receiving the Nobel Prize was also celebrated. Rich cause for rejoicement!
Many friends of Poland in Denmark's Southern Region and Triangle Region, polennu.dk as well as fans of Lech Walesa wanted to honor him and give him a gift. But what do you give a man who has almost achieved everything? Not just a book or a pair of socks. It had to be something leaving a solid footprint and connecting Denmark and Poland. For this purpose a prize has been established, celebrating Lech Walesa as a role model, inspiring people across the world to fight with peaceful means for freedom and the development of healthy societies based on democratic principles such as human rights, trust and civic engagement.
The Lech Walesa Prize is established by friends of Poland and fans of Lech Walesa, it was presented by Secretary General of the Danish Cultural Institute Michael Metz Mørch at the festive completion of Walesa's 3-day visit. Henceforth, the prize will be awarded to people making a special contribution to society in the spirit of Lech Walesa. The recipients will be encouraged to partake in selecting future winners. Winners will receive 10.000 DKK along with the prize, generously made possible by Billund Airport.
Danish Cultural Institute has a long-standing cooperation with Poland, since the establishment of a local department in 1993. Take a look at the current activities of the Danish Cultural Institute in Poland.
Photo: Fyens.dk
If you have any questions, you are welcome to contact us.
Danish Cultural Institute
1463 København K
Tlf: +45 33135448