08 · 11 · 2017
Erlendis Quartet wins this year's edition of the P2 Chamber Music Competition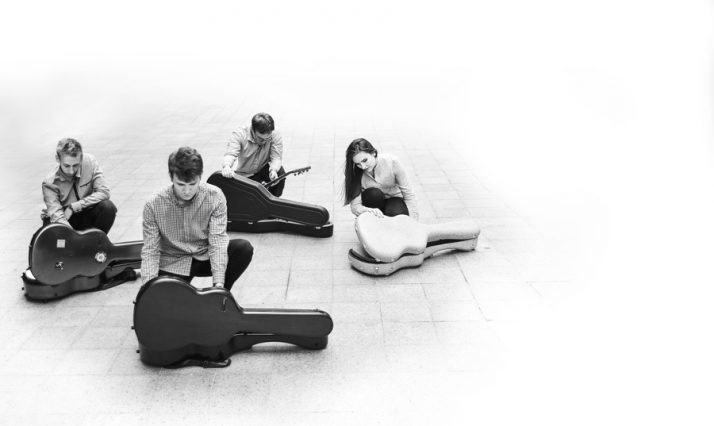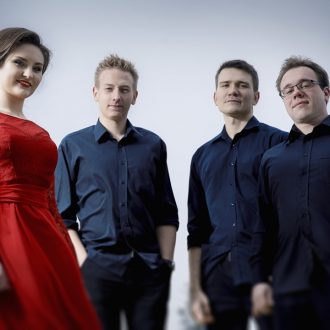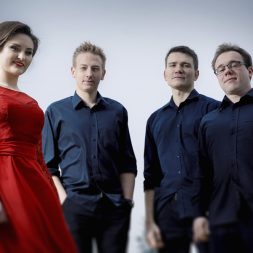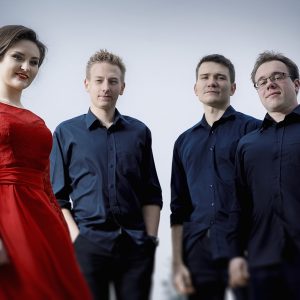 Erlendis Quartet consists of four young guitarists hailing from Poland, and now they can call themselves winners of the P2 Chamber Music Competition 2017
2017 winners
As stated the first prize this year goes to the guitar quartet Erlendis Quartet. The prize consists of 100.000 dkr and a string of concerts in Denmark, as well as engagements in Brussels and Berlin in cooperation with the  Danish Cultural Institute in Brussels. The quartet has won by bringing out the special qualities of the guitar, and by showing a "hypertelepathic" connection when they play. Thus, they join the small group of people that has won the competition in the 26 years it has existed.
Årets 2. og 3.-præmier vandt henholdsvis Ventus og Quartet Vela. Ventus udgøres af Michaela Hansen på fløjte og Louise Anine Henriksen på klarinet, og blev først stiftet i 2016. Quartet Vela er en kvartet af kvindelige saxofonister fra Spanien. Men Erlendis Quartet var ikke de eneste guitarister der markerede sig i år. Aros Guitar Duo, bestående af Mikkel Egelund og Simon Wildau, tog særprisen for bedste fremførelse af et nyere dansk værk, givet af Dansk Komponistforening. Alle tre hovedpræmier er doneret af Wilhelm Hansen Fonden.
Erlendis Quartet
The young quartet consists of the guitarists Anna Chorążyczewska, Adrian Furmankiewicz, Karol Mruk and Wojciech Jurkiewicz, all from Poland and in their mid-twenties. They formed the quartet in 2013, and right from the start they attracted a lot of interest. Since then they have won awards in several countries, and have played many concerts and festivals internationally as well.
In 2015 they moved to Danmark, where they have been guided by the guitarist Jesper Sivebæk and the bratchist Tim Fredriksen, who is renowned as a coach for chamber music ensembles. It is essential for Erlendis Quartet to work outside a narrow definition of their place in music as a guitar ensemble. This is evident when looking at their wide repertoire and from the counseling they have received by musicians playing different instruments from their own.
Follow this link to read more about Erlendis Quartet.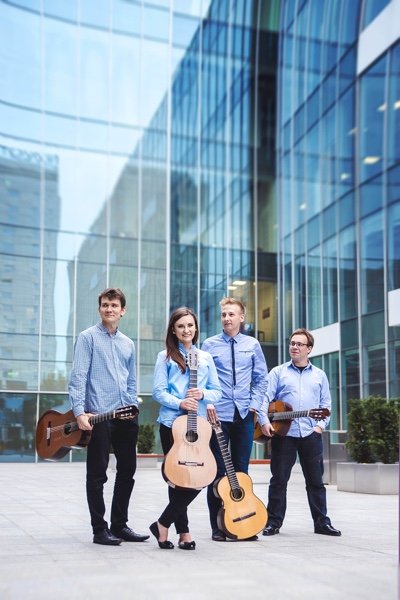 P2 Chamber Music Competition
The Chamber Music Competition is an institution in Danish classical music life. The first prize is one of the most prestigious in Denmark and propels the winning ensembles forward in their carriers. It has been awarded 12 times, and there is a three year gap between competitions. The winners in 2014 was Trio Vitruvi, who have received much recognition since, and have performed at the famous Mariinsky Theatre in St. Petersburg, with cooperation from the Danish Cultural Institute.
If you have any questions, you are welcome to contact us.
Danish Cultural Institute
1463 København K
Tlf: +45 33135448