21 · 12 · 2017
Pitching Workshop in Minsk for young documentary filmmakers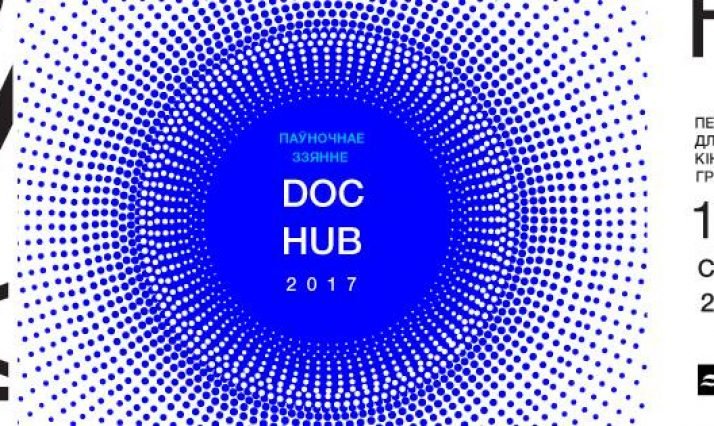 Third movie workshop in Minsk, Belarus, in collaboration with Northern Lights Film Festival and the Nordic Council of Ministers
Building on great previous experiences, we organized a documentary pitching workshop in Minsk on December 15th and 16th, in cooperation with the Northern Lights Film Festival. Previous workshops have seen Danish director Ole Christian Madsen share his professional experiences with young Belarusian filmmakers, and three experienced tutors improving the attendants' pitching skills. The recent workshop was also designed to help new documentary filmmakers learn the art of pitching. Beside this they were introduced to the financing system of the EU, the Baltic states and the Nordic countries. Before the workshop five projects had been selected to be presented at the event, and get individual coaching from the experts. At the end of the workshop the best pitch was awarded with a ticket to Copenhagen DOX in 2018. We had invited film consultant Cecilia Lidin from the Danish Film Institute, Producer Guntis Trektaris from EgoMedia and Eva Brazdzioyte from creative Europe, who all gave lectures about their area of expertise. The first day was held at the beautiful surroundings of the gallery Art-Belarus and the presentations were mainly on transnational co-production and how to apply for money from other sources. This would help the filmmakers get a larger network and could integrate the Belarusian film world into Europe.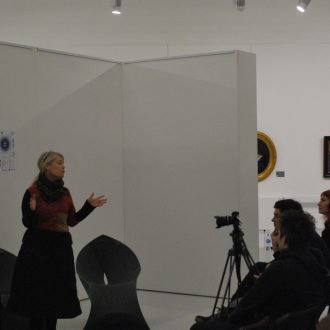 The second day the venue changed to the art academy of Minsk, where the day started with a lecture on how to apply for money in the Nordic countries. After this a group session was organized where the filmmakers split into two groups each one getting mentored by some of the experts. This helped the budding filmmakers perfect their pitch, and it was new and more concise pitches that were presented after the group working session. The pitches had become more coherent and one could understand the vision that the filmmakers had. In the end the winner was Alexander Svishchenkov and his movie "Ideal Boyfriend" about the directors relationship with an old friend who wants to find a woman who looks like a model and cooks like a housewife. Through the movie Alexander evolves as a person, confronted by his friend, he undertakes a spiritual journey about his own sexuality. So, congratulations to Alexander, we hope that he will learn a lot at the festival.
During the days of the workshop many curious people stopped by to learn about filmmaking and co-productions. The courses were filled with the artistic class of Minsk and we hope to arrange something like this again. We are happy to support an event like this and we hope that this will help better the movie industry in Belarus, while at the same time creating an international network foundation.
The workshop was supported by the Nordic Council of Ministers.
If you have any questions, you are welcome to contact us.
Danish Cultural Institute
Tlf: +45 33135448