06 · 11 · 2018
DANSK!!BR – Exhibition, film and talks pay tribute to Jan Gehl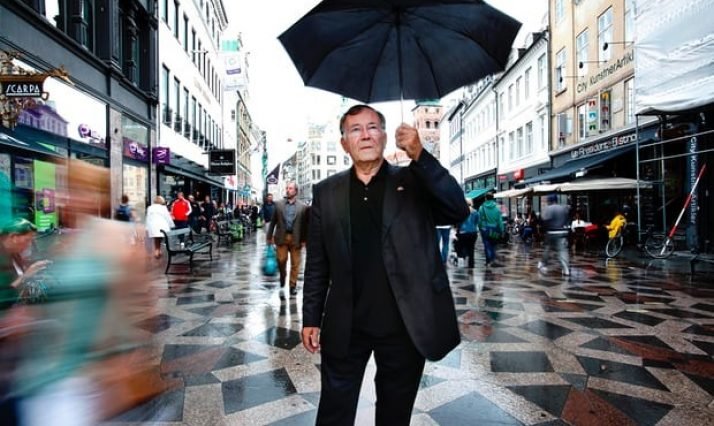 Exhibition celebrates Jan Gehl at the DANSK!!BR festival in Rio de Janeiro
DCI in Brazil pays tribute to one of the biggest names in international architecture, as a part of the 10 year jubilee celebrations and the DANSK!!BR festival, when the exhibition Jan Gehl – Vida Entre Prédio (life between buildings) opens at Centro Carioca de Design, November 8th. The exhibition highlights the Danish architect's focus on architecture which considers the interconnectedness between form and life. Besides presenting the books and sketches by Gehl, the activities of the exhibition consists of public professional discussions and film screenings.
The exhibition presents three different stages of Gehl's work: beginning in the mid-1960's with theoretical research and development; continuing in the 70's, when he tests his methods in real life projects; and ending in the 90's, when the dissemination of his ideas through books and studies of cities gains widespread international recognition.
Exhibition and talks
The exhibition at Centro Carioca de Design allows the public to experience books, sketches and pictures providing examples of Jan Gehl's research and methods. The audience can also watch three documentaries about the work of Gehl, which presents him in his roles as researcher, active participant in the development of cities and observer of human behavior in an urban context. Jan Gehl and Gehl Architects has assisted curator Victor Andrades development of the exhibition.
Among the exhibited books are Livet mellem husene (Life Between Buildings, 1971), which became a sort of jumping off point to Gehl's persistent, international work towards changing cities into more people friendly places. The book was translated into English in 1987, and since then Gehl's publications has spread across the globe and are regarded as important and relevant for any urban strategist. His works has been published in more than 35 languages, in 200.000 copies, according to the last assessment from 2016.
In connection to the exhibition, there will be several professional discussions, open for the public, each with their own subject connected to urban development. The first talk will take place on the day of the opening, mediated by curator Victor Andrade.
Find the facebook page for the events here
Film
Cities for People
Cities for People
Louise Mendonça
UK, 2016
Length: 8 minutes
A mini-documentary marking 50 years of Danish Architect Jan Gehl's research into creating Cities for People, the passing of 15 years since he founded Gehl architects and his 80th birthday.
Life Between Buildings
Tobias Lau, Jan Gehl
2012
Length: 18 minutes
This documentary asks the fundamental question: "What has happened with life in the cities?". With examples from cities such as Chongqing, Copenhagen, Bogota, Melbourne and more, the short film shows how cities can change by prioritizing public life over public space. The project was originally developed for an exhibition at Louisiana and shown at the Biennale Architettura of Venedig.
The Human Scale
Andreas Dalsgaard
2013
Length: 86 minutes
Half of the human population lives in urban areas. In 2050, this figure will rise to 80. But life in a big city is both charming and problematic. The documentary questions our assumptions of modernity and challenges what happens, when people are placed at the center of city planning.
The film is shown on December 22nd
Books
Livet mellem husene (Life Between Buildings), Jan Gehl, 1971
Det nye byliv (New City Life), Jan Gehl/Lars Gemzøe/Sia Kirknæs/Britt Sternhagen Søndergaard, 2006
Byer for mennesker (Cities for People), Jan Gehl, 2010
Bylivsstudier (How to Study Public Life), Jan Gehl & Birgitte Svarre, 2013
Carioca Design Center
Praça Tiradentes, 48 ​​- Centro
Rio de Janeiro
Monday to Saturday from 10.00-19.00
If you have any questions, you are welcome to contact us.
Danish Cultural Institute
1463 København K
Tlf: +45 33135448