11 · 03 · 2020
The institute in Poland will close by the end of 2020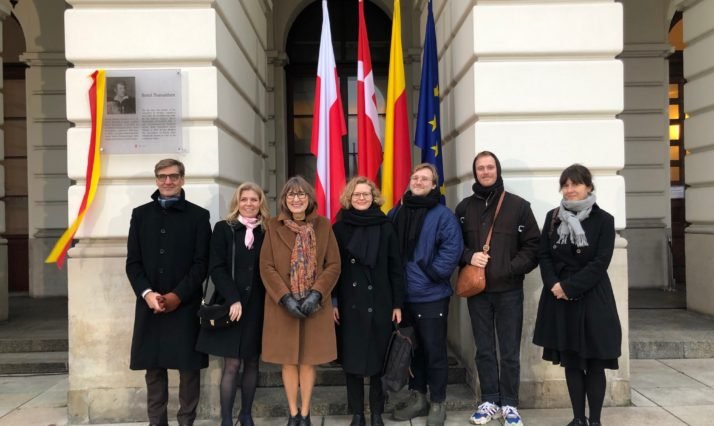 Danish Cultural Institute (DCI) has decided to close its institute in Poland by the end of 2020.
Since its founding in 1940, DCI has had a tradition of placing the institutes where they have had the most strategic relevance. This means that throughout the history of DCI, institutes have been opened and closed on an ongoing basis. In the first period of DCI's history, people were occupied rebuilding the intercultural dialogue in post-war Western Europe. During this period, the institutes were mainly located in the UK and Germany as well as the rest of Western Europe and the US. As soon as the Cold War was over, institutes were set up in Central and Eastern Europe and played a significant role in creating an intercultural dialogue between the previously Cold War blocks. In the new millennium the institute has moved into a third phase, where the global world is encroaching, alongside the need for a continued global dialog, even when this is challenged by political, economic and cultural differences. This has meant that DCI has recently opened branches in China, Brazil and India.'
Danish Cultural Institute has always had a close relationship with Poland. Already in the 1930s the DCI's founder Folmer Wisti founded "Instytut Dunski" – the Danish Institute. Since 1994, DCI has had a permanent institute in Poland, first in Gdansk, since in Gdynia, Pozna and Warsaw. The institute has been responsible for dialogue, cultural exchange and various activities that have linked Denmark and Poland together.
In 2018-2020, the Institute will carry out a high-profile program of activities in collaboration with the Danish Embassy in the framework of the Agency for Culture and Palaces' International Culture Panel's Poland efforts. The program includes exchange programs at children's theater, urban development, library development, classical music, several book publications on the Danish-Polish relations and a number of art exhibition collaborations, including an exhibition with paintings by Vilhelm Hammershøi and an exhibition with paintings by Elisabeth Jerichau Baumann in the national museums in Poznan, Krakow and Warsaw, which will be launched in 2021-2022. With these activities, we will end our work in Poland in 2020 with the conviction that over the 25 years we have helped to create many and lasting cooperation links between Polish and Danish cultural institutions.
As we move our activities further east to Ukraine, it is with the assurance that the dialogue and cultural exchange between Denmark and Poland will continue under EU's common framework, in our close cooperation with the other European cultural institutes inside and outside of Europe and not least in the large Baltic cooperation of which DCI is increasingly a participating actor.
We would like to take this opportunity to thank the Director of the Danish Cultural Institute in Poland, Boguslawa Sochanska and the entire team in Warsaw for their outstanding efforts. We would also like to thank all our partners for the good cooperation. We look forward to meeting in new contexts in the future.
If you have any questions, you are welcome to contact us.
Danish Cultural Institute
1463 København K