11 · 07 · 2018
Danish Artists addressing social and urban challenges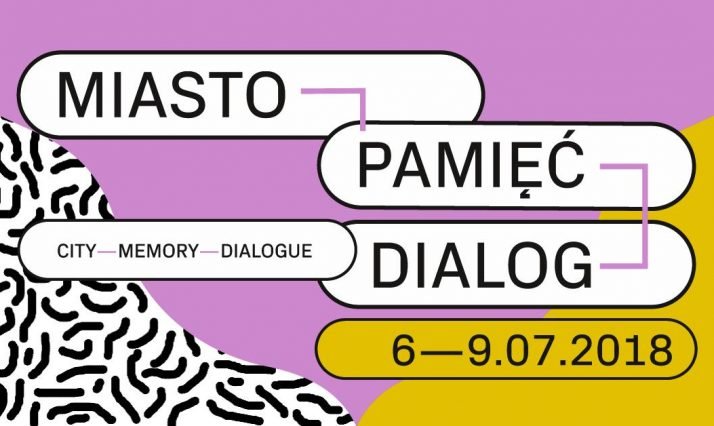 Danish artists contributed to congress on urban development in Gdańsk
Last weekend Danish Cultural Institute Poland took part in City, Memory, Dialogue in Gdańsk. A festival and congress which highlights urban and social challenges through artistic actions, workshops, exhibitions and seminars.
DCI Poland invited the two Copenhagen based artists Kerstin Bergendal and Kenneth Balfelt to take part in City, Memory, Dialogue.
Kenneth Balfelt did a presentation on Kenneth Balfelt team's projects that are devoted to creating and developing methods for social inclusion and participatory design processes related to urban issues and conflicts. At City, Memory, Dialogue he presented examples of the transformation of two parks in Copenhagen (Folkets Park and Enghave Minipark). These transformations by the Balfelt team have been developed from the belief that all people, regardless of their social status, can and should be included in the development of cities on equal terms as professional officials and urban planners.
Kerstin Bergendal did a presentation on her approach to participatory design. Her work often centers on public space and draws on methods from an ethnographic tradition. Bergendal presented some of her big-scale interventions and participatory design projects. In her projects she involves both the local community as well as professionals and establishes a forum for dialogue on local plans and potential fears and conflicts connected with city development. In those processes, Kerstin is a catalyst for new ways and models for the local democratic discourse.
City, Memory Dialogue
City, Memory, Dialogue is initiated by the Polish Foundation "Cultures Beyond Culture" and the international Think Tank Transbaltic, with Danish Cultural Institute in Poland as partner. During the event there was activities in the form of exhibitions, artistic actions, workshops, lectures and city tours. The topic for these events was the collective memory of place as well as the individual memories of its residents, and dialogue as a tool for shaping the mental and physical space of the city of Gdańsk. The goal is to look for the formula of a city where everyone will find their place and feel welcome.
The project was realized by renowned artists and scholars from the Baltic Sea area and was curated by Agnieszka Wolodzko and Torun Ekstrand.
More information about the project can be found at thinktanktransbalticpilot.blogspot.com
The project was financially supported by the Danish Agency for Culture and Palaces.

If you have any questions, you are welcome to contact us.
Danish Cultural Institute
1463 København K