05 · 02 · 2019
CineKlap Promotes Danish Film in Brazil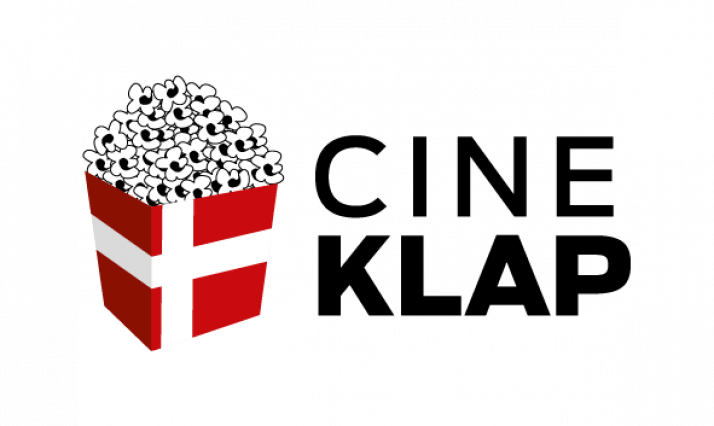 Danish Cultural Institute brings contemporary Danish film to Brazilian audiences with the CineKlap program
In 2014 DCI in Brazil created the CineKlap program to develop new collaborations with film festivals in Brazil. This has resulted in a number of Danish film screenings across the country. As part of the celebrations marking a decade of DCI presence in Brazil, a new edition of the CineKlap program was launched for DANSK!!BR in Rio de Janeiro. Following those screenings, CineKlap has travelled to São Paulo and Brasilia.
The program consists of 16 Danish films from recent years, representing documentary, feature film and even an animated movie. The films treats a variety of subjects, such as culture, politics, art and urbanism. The screenings runs for two-week periods, in afternoons and evenings. Furthermore panel debates and dialogue with audiences provides opportunities to discuss and analyze the films, and the scenes for film in Denmark and Brazil respectively. Tatiana Groff, who curates the CineKlap project for DCI is part of the panel.
Last year, we talked about the strength of Nordic cinema and TV with Tatiana Groff
CineKlap shows off the diverse and powerful film production Denmark has to offer in these years, within both fiction and the documentary genre. Taking into account the limited geographical area and linguistic reach of Denmark, the richness of different artistic visions in Danish cinema is impressive. International recognition is not just given to individual film creations, but to the whole system of Danish film production, which makes it possible to be innovative. The entire production process is well-functioning and in some ways it can serve as an inspiration for the Brazilian audio-visual industry. CineKlap is conceived as a platform which assists this exchange of experience.
CineKlap Film Program
The Charmer/Charmøren, 2017
Director: Milad Alami
Script: Ingeborg Topsøe, Milad Alami
Running time: 100 min
Fiction
Psychological drama about Esmail, a young man from Iran, desperately seeking a Danish woman to marry, thereby securing his stay in Denmark. But facing the deadline of his expulsion, he falls in love and has to deal with his past. An exciting portrayal of the questions raised by immigration into Europe and the resulting cultural diversity. Director Milad Alami's feature length debut won the New Voices/New Visions award at the Palm Springs International Festival and the Silver Hugo Award at Chicago International Film Festival.
See the trailer for The Charmer
Ai Weiwei The Fake Case, 2013
Director: Andreas Johnsen
Running time: 87 min
Documentary
The film potrays the famous Chinese artist and social activist Ai Weiwei, and the difficult working conditions he faces.
See the trailer for Ai Weiwei The Fake Case
The Circus Dynasty/Cirkusdynastiet, 2014
Director: Anders Riis-Hansen
Script: Anders Riis-Hansen
Running time: 93 min
Documentary
Benny Berdino, owner of one of Europe's biggest circuses, has a dream. To ensure the continuation of his dynasty, he hopes that his grandson Patrick marries Merrylu, an artist from another circus family. This would be the perfect match in the world of circus. Everything seems to be going according to plan, as Patrick and Merrylu has moved into their own caravan. But the dream is threatened by the difficulties confronted when mixing love and business.
See the trailer for The Circus Dynasty
Man Falling/Mand falder, 2015
Director: Anne Regitze Wivel
Running time: 100 min
Documentary
After being in a tragic accident, famous artist Per Kirkeby loses his ability to see colors and can no longer recognize his wife. The loss of vision for color makes it impossible for him to work with his art. This sends shockwaves though Per Kirkeby's universe. The film portrays deep melancholy and surprising beauty. It is the story of a man fighting to return to his life and work.
See the trailer for Man Falling
Møbler til tiden (Design for Life), 2015
Director: Casper Høyberg
Script: Casper Høyberg
Running time: 58 min
Documentary
Børge Mogensen furniture is not just furniture. It is furniture with refined and timeless detail, giving Mogensen and international audience of dedicated admirers and collectors. The story of the man behind the design classics shows the designer, craftsman and private person – and a country experiencing an economic burst like never before, following WWII, making its mark on culture and lifestyle. Børge Mogensen is among the names establishing high regard for Scandinavian aesthetics, and he continues to inspire. His story is told by his son Thomas Mogensen.
See the trailer for Design for Life
The War Show, 2016
Director: Obaidah Zytoon, Andreas Dalsgaard
Running time: 102 min
Documentary
In March of 2011, radio host Obaidah Zytoon and his group of friends takes part in protests against President Bashar al-Assad, when the Arab Spring spreads to Syria. Conscious that their country is changing for good, the group of artists and activists begins to film their lifes and the events surrounding them. But when the country is thrown into bloody civil conflict, hopes of a better future gets tested by violence, arrest and death. Obaidah leaves Damascus and travels through the country, from his home town of Zabadani, to the center of rebellion in Homs and north of Syrai, witnessing the rise of extremism. A deeply personal road movie, encapsulating the fate of Syria.
See the trailer for The War Show
Land of Mine/Under sandet, 2015
Director: Martin Zandvliet
Script: Martin Zandvliet
Running time: 100 min
Fiction
Days after the German surrender in May 1945, a group of German prisoners were brought to Denmark and forced to disarm tens of thousands of land mines, planted along the coast by the German forces. Like many of his countrymen, Danish Sgt. Carl Leopold Rasmussen has a deep resentment towards the Germans, after five years of occupation. He takes this out on the prisoners until a tragic accident makes him change his attitude, although it may be too late.
See the trailer for Land of Mine
Good Things Await/Så meget godt i vente, 2014
Director: Phie Ambo
Script: Phie Ambo
Running time: 100 min
Documentary
Niels is an idealistic Danish farmer. His biodynamic production is used in one of the best restaurants in the world – Noma in Copenhagen. But Niels's way of farming is unpopular with authorities. Trying to uphold regulations they threaten to strip Niels of his right to keep animals at his farm, which could cost him the opportunity to farm in any capacity.
See the trailer for Good Things Await
Nobody Passes Perfectly, 2009
Director: Saskisa Bisp
Script: Saskisa Bisp
Running time: 43 min
Documentary
A film presenting Tomka, who is in the middle of a radical change from woman to man. He is in a loving and intimate relationship with his lesbian girlfriend Lotte, and together they try to picture how the change will affect them. We also meet Erik, who was once a heterosexual woman but has decided to living as a man.
See the trailer for Nobody Passes Perfectly
The Idealist/Idealisten, 2015
Director: Christina Rosendahl
Script: Christina Rosendahl, Birgitte Staermose, Simon Pasternak, Lars K. Andersen
Running time: 114 min
Fiction
Thriller about a secret chapter of Danish history of the 20th century. During the Cold War, an American B-52 bomber plane, carrying four hydrogen bombs, crashes at the American army base in Thule, Greenland. The Danish and American governments both announce that the accident is under control, and a large number of Danish workers are put to the task of cleaning the area. 20 years later, young radio reporter Poul Brink is sought out by a former worker from the Thule incident claiming that the mysterious and deadly diseases killing his colleagues are caused by the clean-up work.
See the trailer for The Idealist
Big Time, 2017
Director: Kaspar Astrup Schröder
Script: Kaspar Astrup Schröder
Running time: 90 min
Documentary
The filming took six years and the result provides a unique look into the creative mind of one of the world's most successful and innovative architects – Bjarke Ingels. The film also examines the challenges of Ingel's life and work, drawing a personal and intimate picture of Ingels, the man.
See the trailer for Big Time
Long Story Short/Lang Historie Kort, 2015
Director: May el-Toukhy
Script: May el-Toukhy, Maren Louise Käehne
Running time: 90 min
Fiction
The story of Ellen and her friends, all in their late 30's or early 40's and their complicated love life and longing for romantic release. The film follows three years of highs and lows in the love lives of the group, portrayed through eight different parties. Long Story Short was awarded the Danish Bodil award for best script and the performance of Trine Dyrholm in the main part brought her prizes at Berlin Film Festival and Danish Robert award ceremony.
See the trailer for Long Story Short
Olafur Eliasson: Space is Process, 2009
Director: Jacob Jørgensen/Henrik Lundøe
Script: Jacob Jørgensen/Henrik Lundøe
Running time: 76 min.
Documentary
The film follows Danish/Icelandic artist Olafur Eliasson, a superstar of contemporary art, showing several of his projects, from the initial sketches to the final product. The filmen tracks Eliasson in the years between 2004-2009, during the demanding work of creating the installation 'Waterfalls' and his big retrospeective exhibitino at the Museum of Modern Art in New York.
See the trailer for Olafur Eliasson: Space is Process
The Human Scale, 2015
Director: Andreas Møl Dalsgaard
Script: Andreas Møl Dalsgaard
Running time: 86 Min
Documentary
Danish star architect Jan Gehl and his crew of architects has a humanistic mission. They want to reshape cities into places supporting quality of life and sustainability. "Reclaim public space" is the battle cry. Gehl's focus on the connection between man made invironment and the quality of life is backed by architects and city developers across the globe. "The Human Scale" represents the vision of bringing out the potential of city spaces, by telling the story of Gehl's experiences in working with the development of cities in Denmark and internationally.
See the trailer for The Human Scale
The Sunfish/Klumpfisken, 2014
Director: Søren Balle
Script: Søren Balle
Running time: 100 min
Fiction
45-year-old Kristian, called Kesse, is a third generation fisherman, living in Northern Jutland at windy Hirtshals. Current developments puts pressure on the fisher community, and Kesse fights a desperate struggle to keep his head above water and his creditors at bay. Kesse is forced into shady dealings, which end up bringing him into contact with maritime bioligist Gerd from Copenhagen, and the pair falls in love in spite of their differences.
See the trailer for The Sunfish
Mini and the Mozzies/Cykelmyggen og Minibillen, 2014
Director: Jannik Hastrup, Flemming Quist Møller
Script: Jannik Hastrup, Flemming Quist Møller
Running time: 76 min .
Animation
In this movie from two of Denmark's most legendary creators of animation, kids can experience a story about bullying, indentity and reconciliation, which is told in a way they can relate to. The characters and the universe is colorful and high-spirited.
See the trailer for Mini and the Mozzies
The CineKlap program was screened in São Paulo from January 9th-21st and runs in Brasilia until February 9th, 2019.
If you have any questions, you are welcome to contact us.
Danish Cultural Institute
1463 København K
Tlf: +45 33135448