04 · 01 · 2018
Baltic Centenary – Christian IV Vocal Ensemble Sings in Latvia and Estonia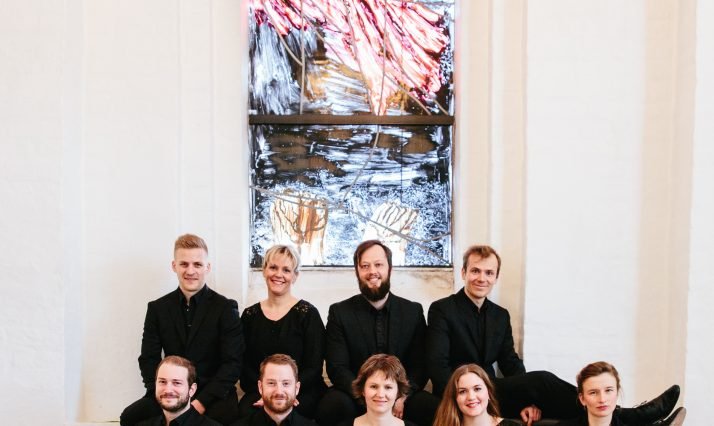 Concerts with Christian IV Vocal Ensemble begins Centenary Celebrations of the Baltic States
Marking the beginning of the centenary of the Republic of Latvia and Republic of Estonia, Christian IV Vocal Ensemble (Denmark), conducted by their artistic director Ruben Munk, will perform concerts at St John´s Church in Riga, Kuressaare Castle and Tallinn Dome Church. The programme is inspired by the period of the Reformation and thoughts of Luther – symbolizing ideas of freedom and independence central to the Republic of Latvia and Estonia.
Christian IV Vocal Ensemble is named after the music-loving king of Denmark (1588-1648). The ensemble was established in 2005 by conductor and harpsichordist Ruben Munk and unites 8 professional singers at international level from Denmark, Norway and Sweden. The repertoire includes renaissance a cappella music (1425-1625) as well as more contemporary works.
Music by: Josquin Desprez, Michael Praetorius, Mogens Pedersøn, Mikkel Andreassen, Arvo Pärt, Ēriks Ešenvalds.
Dates and times: January 17, 19.00, St John's Church, Riga, January 18, 19:00, Kuressaare Castle and January 19, 18.00, Tallinn Dome Church
Free entrance
For more information, you can find the facebook events and Chritstian IV Vocal Ensemble's webpage and facebook here:
Christian IV Vocal Ensemble webpage
If you have any questions, you are welcome to contact us.
Danish Cultural Institute
1463 København K
Tlf: +45 33135448