18 · 10 · 2018
Children's Festival in Istanbul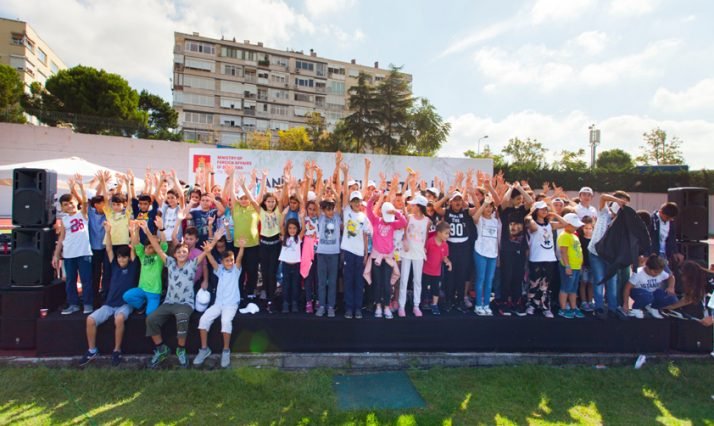 Big smiles, trash and beads at children's festival in Istanbul
On Saturday the 22nd of September, the Danish Cultural Institute was co-organizer of the Danimarka Çocuk Festivalinden, a very popular and colorful children's culture festival in Istanbul. Over 2000 children and parents participated in the celebrations. The activities covered topics such as Kubb, beads, dance, sustainability and H. C. Andersen.
For a long time, the Danish Cultural Institute has planned to open a cultural institute in the Turkish metropolis of Istanbul. A presence here is considered to be extremely important, as the country is located in the intersection between east and west, south and north and between the Middle East, Asia and Europe – not only geographically but also culturally. With the desire to build a more vibrant bridge between Danish and Turkish cultural life, DCI has initiated a strategic and focused effort, in 2018, which for the time being focuses on Istanbul. The initiative, which will be nationwide in 2019, facilitates cultural exchange activities in the areas of children and youth, performing arts, film, music and contemporary and visual arts.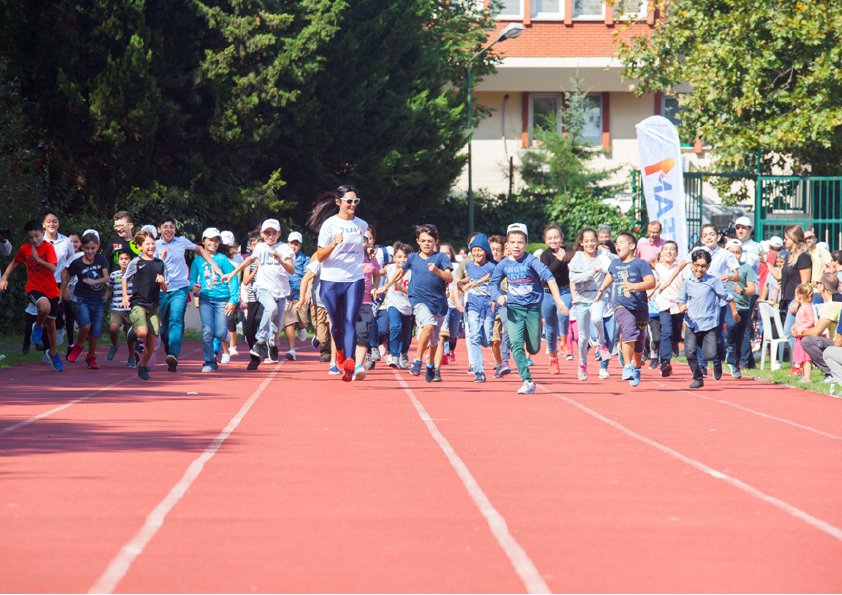 Danish children's culture made its way
On a sunny summer day, September 22, 2018, the Danish Cultural Institute was co-organizer and co-host for a very popular children's culture festival, initiated by and in collaboration with the Consulate General of Denmark in Istanbul. The event took place on a large grassy sports area at the renowned university Boğaziçi in Istanbul. In addition to the contribution of the Consulate and DCI, the festival was realized with financial support from IKP (International Culture Panel) and as a result of sponsorship from the Danish companies Novo Nordisk, LEGO, Bestseller and Chr. Hansen, who, like DCI, hosted a great deal of entertaining children's activities at the festival venue; zumba, cycling, racing, graffiti painting and much more.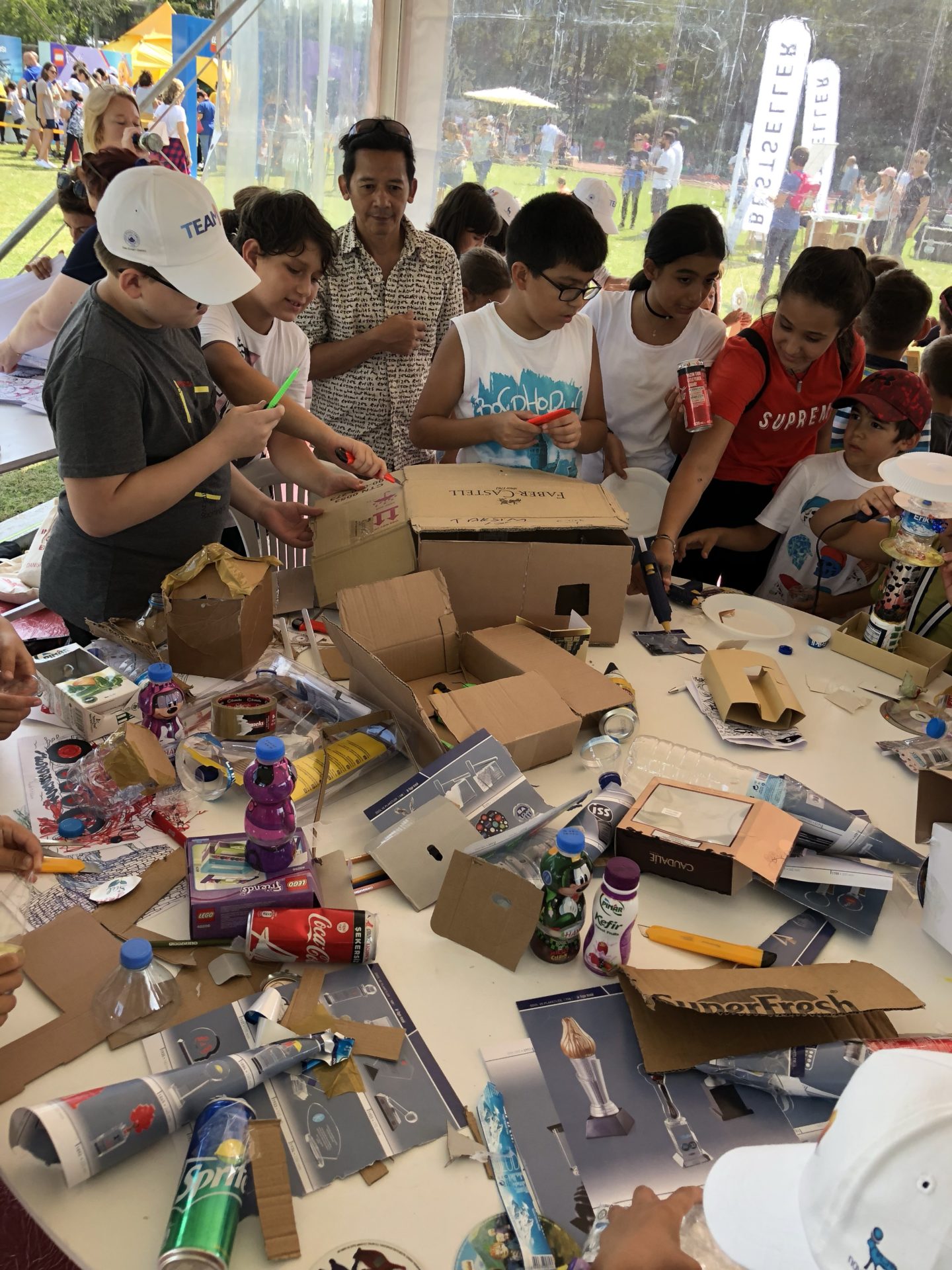 Overall, the festival was a big success; Up to 2,000 people participated in numerous activities, including about 700 children, of which 300 came from orphanages and poor areas of the Turkish metropolis. DCI invited the children and adults inside a large festival tent in the middle of the festival area, where they could seek shelter from the hot Turkish sunbeams. From the beginning till the end, the tent bubbled with liveliness, children's laughter and creative, entertaining and educational activities – all grounded in the Danish culture for children and playing.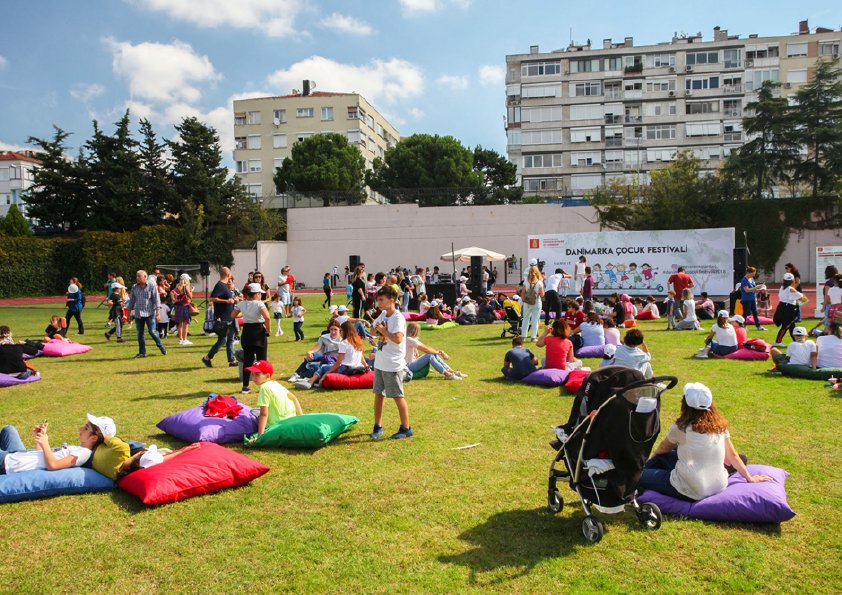 Here they could participate in indoor and outdoor workshops with colorful beads, artistic paintings, a Denmark puzzle and Viking games. Another activity that DCI had organized was readings of H. C. Andersen's adventures, performed twice a day and dramatized by Turkish actor Tuba Işık Eroğlu at the festival's Main Stage.
Cans, cardboard and used packaging was a hit
One of the main activities in the tent was a popular workshop on art and sustainability facilitated by Amir Zainorin. For many years, the Danish-Malaysian artist has been working on sustainability and recycling in his artistic practice, with focus on the younger generation. The children who were lucky enough to find place for Amir's workshop, built art installations and figurines out of used cans, cardboard, packaging and other trash from the festival's garbage bags – they worked alone, in collaboration with the artist, with the help of each other and with their parents. Both children and adults were obviously very entertained by Amir's workshop. They got inspired about how to think of physical materials, recycling and sustainability in everyday children's life and play, nowadays, dominated by tablets, online universes and other digital phenomena.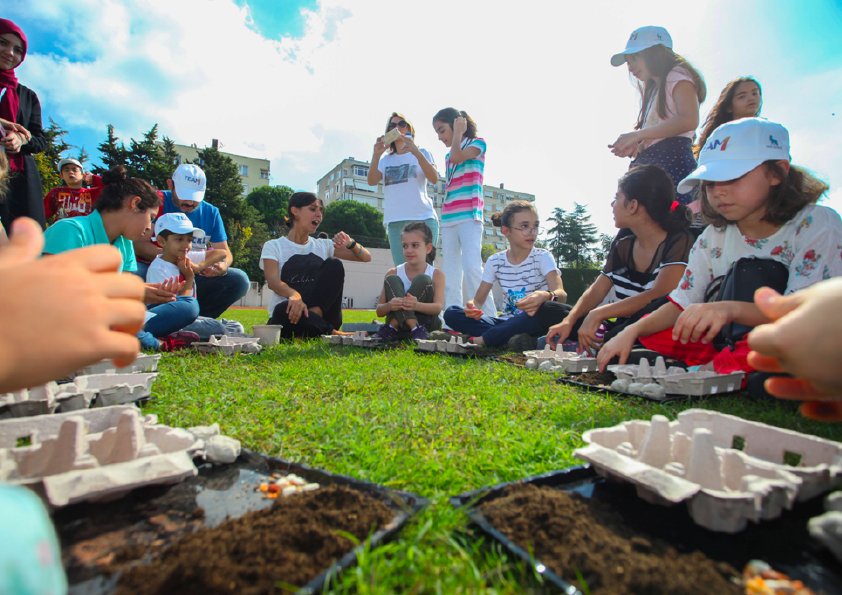 This sunny Saturday in September at Boğaziçi University in Istanbul, did not only see a big turn-out of children and adults, but also great smiles and an almost infinite enthusiasm, until the last minute.
The partnership between the Consulate General of Denmark in Istanbul and the Danish Cultural Institute continues, we can already promise that the children's culture festival will be held again in September 2019.
text: Mette Gadegaard Olsen
If you have any questions, you are welcome to contact us.
Danish Cultural Institute
1463 København K